November 29, 2019
4 Biggest Black Friday Mistakes Every Shopper Should Avoid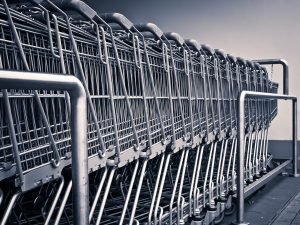 Now that November 29 – Black Friday is just around the corner, your thoughts are probably beginning to turn toward those shiny new gadgets you hope to grab and all the money you might save. Along with other bargain hunters across the country, you must be super excited to score the deals that are worth fighting for. However, how can you make sure that you'll be spending every dollar well?
Black Friday veterans know that charging into the mall without enough preparation is a huge mistake. Pulling out your credit card at the sight of the first item you get your hands on is also a big no-no. Since the whole point of Black Friday is to NOT miss out on some great discounts, it would be wise to have a mental list of what you shouldn't do on the biggest shopping holiday of the year.
What Are the 4 Biggest Black Friday Mistakes Every Shopper Should Avoid?
It can be tricky to figure out how to get the most out of Black Friday. To give you an edge over the multitudes of other shoppers who'll hit the stores, we at Veteran Car Donations have put together this list of the four biggest Black Friday mistakes every shopper should avoid.
Not having a clear idea of what you're looking for
There's nothing worse than showing up at the mall on Black Friday without having an idea of what you're looking to buy. You could end up browsing through countless products and wasting money on items that you don't really need. For instance, if you don't need a new TV, buying one just because it is cheap is not a good deal. You need to have a clear idea of what you want to get a few days before the main event. If you're wise, you'll also have some backup options to choose from in case the items you want to buy sell out.
Not waking up early
Do your best to NOT oversleep on Black Friday. In case you're not aware, retailers post their discounts beginning at the stroke of midnight. This means that shopping late in the evening on Black Friday could cause you to miss out on the best deals.
Not spending wisely
Buying champagne and caviar is a great idea but not if you have a budget that's only good for hot chocolate and marshmallows. You don't have to spend all your life savings just because it's Black Friday. As a rule of thumb, you need to come up with a budget and stick to it.
Not checking prices and model numbers
Planning to make a major purchase? Be sure to have an idea about the normal price of whatever item you have in mind before you swipe the plastic. Do your homework ahead of time and check out multiple retailers to find out which ones are offering the greatest deals.
Also, watch out for stripped-down versions of popular products. The last thing you need is an item that looks like its regular version but without the features you expect.
Donate a Vehicle to Support Our Struggling Veterans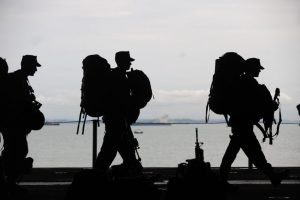 Don't you think that it's time to part ways with that clapped-out vehicle that's just slowly rotting away in your backyard? Donating it to Veteran Car Donations will get it off your back for free and with no hassle whatsoever. At the same time, you'll help provide valuable assistance to our former troops who are suffering from service-connected disabilities, mental health issues, lack of employment and support, and homelessness.
We'll auction off your donated vehicle and use the proceeds to support the programs of our charity partners. These IRS-certified 501(c)3 veteran and military nonprofits provide their beneficiaries with essential medical care, shelter, mental health services, employment opportunities, job training, education scholarships, and many other benefits.
As our donor, you'll enjoy free car removal and a huge tax break in the next tax season.
It all starts with you filling out our online donation form or calling us at 877-594-5822. We accept donations of nearly all types of vehicles regardless of their age and condition. You can also donate wherever you are in the United States since we have car donation programs in all 50 states.
For more information about how you can help the struggling veterans in your area, check out our FAQs page now. If you have questions regarding our vehicle donation program, feel free to send us a message online or call us at our toll-free hotline.
Show Our Veterans They're Not Forgotten
Show our nation's heroes that they're not forgotten. Show them your appreciation and gratitude for the invaluable service they've done for our nation. Call us at 877-594-5822 to get started with your car donation!