May 11, 2020
4 Easy Ways to Exercise at Home During the Coronavirus Pandemic
As the coronavirus infects more and more people, the authorities are continuing to encourage everyone to practice social distancing by staying at home. For fitness buffs, this could be bad news because this means that they won't be able to go to the gym or run outside to exercise. With most of the gyms closed, many people are wondering how they can best exercise at home now that they can't go outside.
Although practicing excellent hygiene, proper handwashing technique, and respiratory etiquette can prevent the transmission of the deadly virus, it's also extremely important to make sure that your body remains strong and healthy so that it can fight off infection. You can do this by getting enough sleep, making the right food choices, and exercising regularly.
How to Keep Your Body Fit While Staying Home
The good news is that you don't have to stay stuck on your couch while staying at home during the coronavirus pandemic. You can still give your body a good workout by doing these exercises:
Bodyweight exercises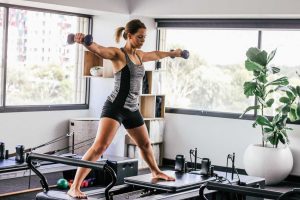 Bodyweight exercises help in building your body strength and endurance. If you want to burn off some calories as you go, this type of exercise is a great option. Bodyweight exercises are easy to do and you don't need any equipment to perform them, making them ideal for people who are compelled to stay at home.
When doing home bodyweight exercises, you can choose to do cardio, strength, or both.
Cardio:
Jumping jacks
March in place
Jog in place
High knees
Mountain climbers
Do one minute of each and repeat the whole circuit twice or thrice.
Strength:
Squats (20 repetitions)
Reverse lunges (10 repetitions per leg)
Push-ups (10 repetitions)
Dips (10 or more repetitions)
Lateral leg lifts (10 repetitions per leg)
Plank (30-60 seconds)
Do these exercises at least three times for maximum results.
Yoga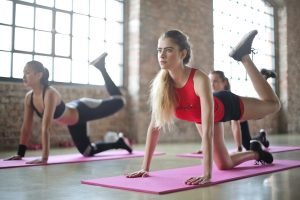 Another popular fitness option that you can easily do at home is yoga. Just tune in to some videos on YouTube or download and subscribe to an app that features various yoga exercises. Yoga provides a lot of benefits including improved self-awareness, flexibility, weight loss, and increased breathing control, which is important in strengthening your respiratory health.
Running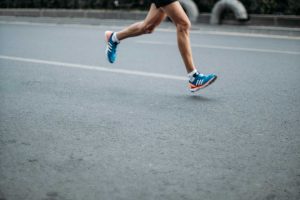 For people who love jogging in the park, they can continue doing their exercise using their treadmills. Just because they can't go outside doesn't mean that they should stop exercising. Older adults who get lesser exercise compared to others are encouraged to do even 30 minutes of walking each day to boost their respiratory and cardiovascular health.
Dancing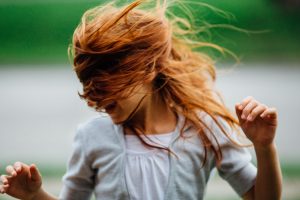 Dancing is not only fun for the whole family, but it also provides health benefits such as improved heart and lung conditioning, muscle strength and endurance, and weight management. These benefits are important in protecting yourself from the COVID-19 disease. You don't even have to buy any type of exercise equipment for this kind of exercise, and the only thing you need is music.
You Can Do Something Awesome for Our Vets Today
Do you have an extra vehicle that you no longer need? Consider donating it to us at Veteran Car Donations to help turn around the lives of the struggling veterans and their families in your community.
We're taking all the necessary measures to ensure that you'll have the safest possible experience when you donate a vehicle to us.
We auction off the various types of vehicles donated to us and use the proceeds to support the programs and services of our charity partners. These IRS-approved 501(c)3 nonprofits are devoted to providing needy veterans with financial assistance, free medical treatment, employment opportunities, family support, and other essential services.
Expect to receive rewards when you take part in our vehicle donation program. Not only will you get our free pick-up and towing service wherever you are in the country, but you'll also qualify to receive a top tax deduction in the next tax season. 
You can check out our FAQs page to get to know our quick and convenient donation process and other details. If you have questions and concerns, feel free to call us at 877-594-5822 or leave us a message here.
Show Our Heroes They're Not Forgotten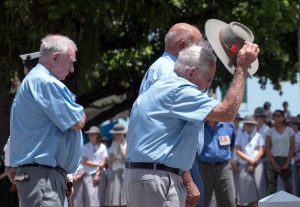 Let's show our nation's heroes that they're not forgotten, especially during these troubled times. Now is the best time to show your generosity. Call us at 877-594-5822 or fill out our online donation form now!