April 27, 2019
Take Our Daughters and Sons to Work Day
Did you know that it's never too early to talk to your children about choosing a career path? This is a timely reminder as we observe April 27—Take Our Daughters and Sons to Work Day.
As a parent, you may have wondered how you can help your kids make their career choices so they can live well and not spend years of directionless studies in college or long periods of soul searching. Perhaps you may have realized that even if your child appears to show interest in certain fields of study, they'll still need some external motivation.
The truth is, finding the right career path takes a whole lot of time and effort. However, with your help and support, your kids can go through this great adventure until they successfully find their way to the career where they can best excel.
4 Effective Ways to Help Your Child Choose a Career Path
You can do several things to guide your kids as they navigate their way to the career best suited for them. Check out this list of the 4 effective ways to help your child choose a career path:
Help your child identify their passion.
Unless your child gets to try new activities that expose them to the arts, nature, science, animals, travel, people, and nature, they won't be given the chance to discover their strong points and what they're passionate about. The moment you recognize what grabs their attention and gets them excited and curious, you'll need to encourage them to learn more about it. In most cases, people tend to explore more areas of interest to them before deciding to choose a career path.
Encourage your child to hang out with inspiring peers.
Did you know that the friends your child hangs out with can greatly influence how your kid thinks, what they believe in, and what opportunities they will likely seek? Experts say that the 5 people with whom a person spends most of their time can significantly affect their preferences and decisions. If you want your child to grow into their full potential, encourage them to get out of their comfort zone and spend time with inspiring peers through service organizations, sports clubs, and other groups.
Be a great example of doing the work you enjoy.
Never forget that your child is watching your every move. Through your words and actions, they'll be able to recognize if you're building a career you love or otherwise. In other words, you'll need to work on being a great example to them because when they see you love the work you do, they'll believe that it's possible for them to pursue a career path that they'll truly enjoy as well.
Take your child to your workplace.
When you take your child to your workplace in observance of Take Our Daughters and Sons to Work Day on April 27, you give them a glimpse of the adult working world in a positive way. This non-official holiday aims to connect what kids learn in schools to the working world. The event also encourages every child to think about the careers they want to pursue when they grow up.
The Long Process of Self-Discovery
It's important to remind your kids that it may take them some time to discover the work they love because the process of self-discovery is usually a long one. They may even change course as they try to navigate a career path. Although the entire process may seem a bit tricky, with your patience, love, and support, your child will eventually become the amazing person that they are meant to be.
Donate a Vehicle to Help Our Needy Vets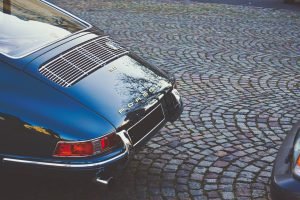 While you take note of the 4 effective ways to help your child choose a career path in observance of April 27—Take Our Daughters and Sons to Work Day, can you spare a thought for our former servicemen and women who had chosen a dangerous career path to protect us from harm? Many of them are suffering from service-connected disabilities, mental health issues, lack of jobs, and homelessness due to poverty. They badly need assistance, and you can easily help provide such aid with a vehicle donation to us at Veteran Car Donations.
We will auction off your donated vehicle and use the proceeds to support our charity partners that cater to our former troops. These IRS-certified 501(c)(3) nonprofit organizations provide homeless veterans and those with service-connected disabilities with mortgage-free and specially adapted homes. Those suffering from Post-Traumatic Stress Disorder and other mental issues are provided with free mental healthcare while those seeking jobs are given employment opportunities and job training. Other underprivileged veterans get to receive transitioning assistance, tutoring support, education scholarships, financial assistance, and many other benefits.
In return for your charitable contribution, you will get a set of rewards including a 100% tax deductible receipt that will enable you to claim the maximum tax deduction based on the selling price of your donated vehicle at auction.
If you want to know more about our car donation program, check out our FAQs page. For inquiries, you can call us at 877-594-5822 or send us a message online.
You can donate to Veteran Car Donations by filling out our secure online donation form. We accept donations of nearly all types of vehicles wherever you are in the United States since we have car donation programs in all 50 states.
Uplift Lives with Your Car Donation!
As you help your child chose a career path, how about helping our veterans as well in transitioning to civilian life from the military career they had chosen? Call us at 877-594-5822 and uplift the lives of our heroes with your car donation!