December 9, 2020
Tactful Ways of Skipping a Family Tradition Amid the Pandemic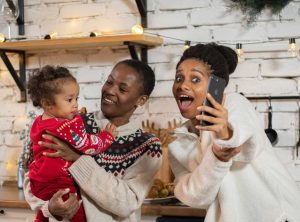 Most families traditionally spend the holidays by having huge parties, going on vacations, and spending time together.
However, with the COVID-19 pandemic still posing a major health threat, families across the country are rethinking holiday plans and weighing whether the risk of traveling and mingling with people is feasible this year.
Based on the latest advisory issued by the Centers for Disease Control and Prevention (CDC), holding a holiday celebration with just the members of your household and through online video conferencing with other family members and friends are the only safe ways for holding such a celebration.
Nevertheless, the CDC has also issued safety guidelines for those who are still planning to host face-to-face meetings with family members who are not part of their households. The guidelines include travel, hygiene, social distancing, and other safety protocols. Check this site to learn these guidelines.
If you're leaning toward foregoing a family tradition to protect your family from the risks of the pandemic, your decision is valid. However, it might be tough to break the news to family members who are living in other parts of the country and who are looking forward to coming over and celebrating the holidays with you.
Here are some helpful ways to break the news to them:
Be considerate.
If you've already decided to forego your family's holiday get-together tradition and celebrate the holidays with just the members of your household instead, make sure you thoughtfully break the news to them so that your kin will understand your reasons and not be disappointed. It would be a good idea to practice your spiel with your spouse or your friend before making the call.
Be honest.
As it's often said, honesty is the best policy. Be transparent about the reasons why you're skipping a long-standing family tradition. Explain how your decision is meant to protect all members of your family, including those outside your household. Explaining your concerns about your family's welfare and well-being will make it easier for your kin to accept your decision with no hurt feelings.
Propose alternative solutions.
Your parents might be disappointed that they won't get to spend time with their kids and grandkids during the holidays. However, you can introduce alternative ways to celebrate the season such as virtual gathering using the internet or a promise to visit as soon as the situation becomes more stable and safe.
Get creative.
You can propose a themed celebration in which all members of the family can participate, even from different locations. Having a specific theme and doing things together at the same time like having a watch party or online karaoke session can inspire a feeling of togetherness within the family despite the physical distance. You can even record the video so you can revisit your online get-together any time you want.
Spread Holiday Cheer Outside of Your Family, Too
You may not be able to visit family members in their homes or welcome them into yours because of pandemic restrictions still in effect, but no one can stop you from extending your affection to your loved ones during this holiday season.
How about extending the love likewise to your community's needy folks, including the destitute veterans and their families? This holiday season is the perfect time to reach out to those former service members who are suffering from homelessness, unemployment, and service-connected disabilities and mental health issues.
You can do this by simply donating an unneeded vehicle to us at Veteran Car Donations. We'll auction off your donated vehicle and use the proceeds to support the life-changing programs and services that our veteran-focused charity partners provide to their beneficiaries.
These IRS-certified 501(c)3 nonprofits provide their beneficiaries with quality health care, financial aid, housing assistance, employment opportunities, family support, educational scholarships, psychotherapy services, and many other benefits.
As our donor, you'll get to enjoy a maximum tax deduction based on the selling price of your vehicle during its auction. We'll send you the 100% tax-deductible sales receipt of your car within days after its sale. You can then use this receipt to claim your tax write-off in the next tax season.
 You'll also benefit from our free pickup and towing service, which you can avail yourself of wherever you are in the country.
Aside from the material rewards in store for you as our donor, you'll also be privileged to enjoy a most satisfying donating experience, knowing that your act of charity will help transform the lives of our nation's heroes.
You can donate not just your old car but almost any other type of vehicle that you no longer need.
If you want to learn more about our vehicle donation program, feel free to visit our FAQs page. For inquiries or concerns, reach out to us at 877-594-5822 or send us a message here.
Uplift Lives of Our Heroes this Holiday Season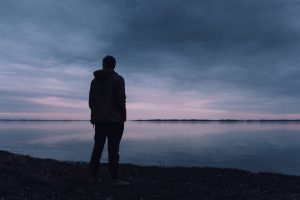 While you plan your holiday family get-together, either virtual or face-to-face, spare a thought for the impoverished veterans and their families in your local area? A car donation from you can go a long way in helping uplift their lives before the start of the New Year. Call us at 877-594-5822 or fill out our online donation form now!