April 26, 2020
4 Lifestyle Tips to Boost Your Immune System – Learn How to Protect Yourself from COVID-19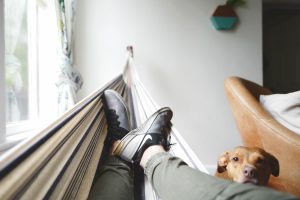 Viruses and bacteria are everywhere, and they can be transmitted through the air or close contact with objects or infected surfaces. While many are harmless, others can cause health issues that can range from common colds to severe respiratory diseases, such as COVID-19. These diseases could endanger the lives of infected individuals.
Since you'll never know when these viruses and bacteria will attack you, it's important to know the various ways of boosting your immune system.
Doctors have always emphasized the importance of maintaining a strong immune system in fighting off diseases. Taking health precautions has never been more important, especially now that the coronavirus pandemic is gripping the world.
Even if you've already loaded up on zinc and vitamin C, you can do many other things to boost your immune system and prevent yourself from getting infected.
These 4 Lifestyle Tips Could Boost Your Immune System
Prevention is always better than cure. As researchers continue to search for a cure for COVID-19, here are prevention tips that you can follow to protect yourself from contracting this deadly disease:
Get enough sleep.
Have you noticed that when someone gets sick, one of the first things that the doctor tells them to do is to get some rest? The lack of sleep is a primary cause of a poor immune system because the restoration of your immune system takes place while you're asleep. To give your body enough time to regenerate and replace your old cells with new and healthy ones, you'll need to have at least six to eight hours of sleep every night.
Eat healthy foods.
Nutrient deficiencies are slowly becoming more and more common today as people tend to stick to fast-food diets. Those who aren't fond of eating their leafy greens are more likely to develop a poor immune system compared to those who stock up on vegetables. Eating wholesome foods can give your body the right amount of nutrients that are needed to boost your immune system.
Avoid stress.
Stressful situations can also render your body susceptible to diseases. Managing the stress of your daily grind can significantly improve your health and boost your immune system. Make sure to find some time to de-stress to relieve the pressure you feel especially during this time of crisis.
Stop smoking.
If you're still smoking despite the coronavirus outbreak, you might want to reconsider your lifestyle choice and stop the habit before it's too late. COVID-19 is a respiratory disease, and smokers are more prone to develop such a disease. Research has shown that avoiding cigarette or tobacco smoking can do wonders in improving a person's immunity against a variety of diseases.
Help Us Protect Our Suffering Veterans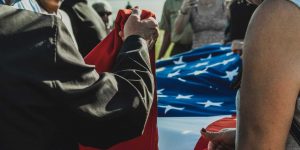 In pursuit of our mission to uplift the lives of our struggling veterans, we at Veteran Car Donations rely on vehicle donations made by kind-hearted people. If you donate a vehicle to us, we'll sell it to fund the veteran-focused programs and services that are continuously being delivered by our IRS-determined 501(c)3 nonprofit partners even in the midst of the coronavirus pandemic. With your help, our nation's heroes can receive the help and assistance they need to get through this time of uncertainty.
Our charity partners use the money we turn over to them to provide needy veterans and their families with financial assistance, free medical treatment, employment opportunities, family support, and other essential services.
You will also benefit when you take part in our vehicle donation program. Not only will you get our free pick-up and towing service wherever you are in the country, but you'll also qualify to receive a top tax deduction in the next tax season. 
You can check out our FAQs page to get to know our quick and convenient donation process. If you have questions and concerns, feel free to call us at 877-594-5822 or leave us a message here.
Ready to Say Goodbye to Your Clunker?
If you're ready to part ways with your inefficient vehicle for the benefit of the underprivileged veterans in your community, contact us at Veteran Car Donations today. Call 877-594-5822 or fill out our online donation form now!