January 26, 2020
National Mentoring Month: 4 Reasons Why You Should Consider Becoming a Mentor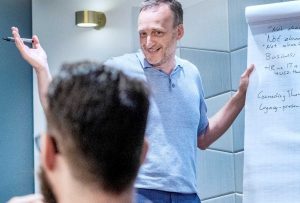 One of the goals of National Mentoring Month is to encourage people to step up and become mentors to impact the lives of thousands of our young people. Mentors play a huge role in the growth and development of each individual. They help the youth navigate a certain course to their respective destinations.
Studies have shown that young up-and-coming leaders in various fields need mentorship. In fact, behind any person who has achieved personal and professional success stands a mentor who helped them get there.
Since January is National Mentoring Month, Veteran Car Donations challenges you to shape a new generation of strong and responsible leaders by helping them figure out the best path forward through your mentorship.
Why Become a Mentor?
Mentoring people is far from being easy. It requires patience with those in need of your guidance and support as you help them get to where they need to be in life. Despite the challenges, nothing can compare to the deep sense of fulfillment that you, as a mentor, will get to experience knowing that you will be leaving a stake in the future of our young leaders that says, "I was here."
Just in case you need a little nudge so that you'll be encouraged to get out there and make a difference in the lives of our young people, Veteran Car Donations shares these 4 reasons why you should consider becoming a mentor:
Shape the minds of the younger generation.
Mentors and teachers play very important roles in the process of shaping the thoughts of the younger generation. Since the youth hold high regard for these influencers, they will be receptive to the valuable insights, skills, and knowledge that their mentors will impart to them. As a mentor, you'll have the opportunity to put your finger on the pulse of the next generation and change the trajectory of the lives of our future leaders.
Help someone reach their full potential.
One of the barriers that prevent the youth from reaching their goals is the fact that they fail to realize their true potential. They need someone who can help them move forward and challenge their skills to sharpen them. You could be the person they've been waiting for. 
You become a better leader.
As you become invested in the lives of your mentees, their challenges become your challenges as well. The more you pass on your knowledge and expertise to a novice, the more the lessons you've learned from the past get clarified and embedded within yourself.
You get to change lives.
By offering them your unique insights, skills, and knowledge, you'll have the potential to inspire changes in the lives of our next leaders who will eventually determine the landscape of our future.
Donate a Vehicle Today to Show the Power of Giving
On National Mentoring Month, you can influence others by demonstrating the power of giving when you donate any type of vehicle that you no longer want or need to Veteran Car Donations. Doing so will help former U.S. military servicemen and servicewomen experience a smooth transition as they reintegrate themselves into the private sector.
We will sell your vehicle through auction and use the proceeds to help fund the mission-focused programs and services of our IRS-approved 501(c)(3) nonprofit partners, Thanks to your donation, these nonprofits will be able to provide more needy veterans and their families with financial assistance, free medical treatment, employment opportunities, family support, and other life-transforming benefits.
You will also personally benefit from your donation since the 100-percent tax-deductible receipt you'll get from us after your vehicle gets sold at auction can significantly reduce your tax bill. Moreover, you'll also get to enjoy our free pickup and towing service, which we'll provide you wherever you are located in the country.
For more information regarding Veteran Car Donations and our donation process, check out our FAQs page. You can also call us at our toll-free 24/7 hotline 877-594-5822 or send us a message online.
Make a Difference in the Lives of our Veterans Today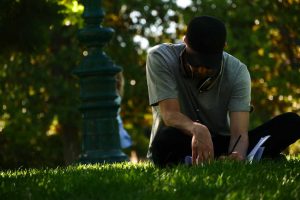 Now is our time to become the hero to our retired troops. Help our veterans overcome the challenges they're facing today by donating to us your unwanted vehicle. Call us at 877-594-582 or fill out our online donation form to get started with your car donation now!