December 31, 2018
4 Reasons You Shouldn't Drink and Drive This Holiday Season
Before you even think about having another glass of alcoholic eggnog at the party, Veteran Car Donations would like to remind you of at least 4 reasons why you shouldn't drink and drive this holiday season. Yes, 'tis indeed the season to be jolly—without having to drink and get behind the wheel soon after.
Fast Facts
According to the United States Department of Transportation, out of the 3,067 people who lost their lives in motor vehicle traffic crashes during the month of December, 781 were attributed to drunk driving. Furthermore, in a span of five years, during the week between Christmas and New Year, an average of 300 people died in drunk-driving-related crashes.
Let's be mindful of the fact that driving under the influence is prohibited in all 50 states. During the holiday season, all law enforcement agencies increase their patrols. Despite this, when December comes and the chances to drink in holiday parties increase exponentially, some people seem to throw caution to the wind and just go on right ahead and drive home after several rounds of drinks—increasing the possibility of something horrible to happen.
4 Reasons Why You Shouldn't Drink and Drive
Let's refresh our memory and try to remember why drinking and driving could cost us more than we could imagine. Here are at least 4 reasons why drinking and driving are a potentially disastrous combination;
You'll lose your license.
Would you be willing to lose your license for a few months or years and rely on public transportation or friends and family to get you to and from work? Losing your license because of a drunk-driving conviction is not a joke especially if your job requires you to drive. In any case, it will put a strain on your life when you won't be able to get yourself from place to place on a regular basis.
Did you know that you could lose your professional license if you get pulled over for drunk driving? It's a no-brainer. Having a few drinks at a party and driving drunk on the way home is definitely not worth giving up your professional career.
You could lose your insurance coverage.
To make matters worse, should you be convicted of driving under the influence of alcohol, there's a very big chance that your insurance provider will hit you with increased monthly rates or revoke your coverage altogether.
You'll lose your job and not find another one.
In case you're not aware, there are many employers out there whose company policies dictate that any employee found to have been convicted of drunk driving will be fired on the spot. Also, trying to look for a job elsewhere with a DUI conviction on your public record is going to be extremely challenging for you.
You'll be paying huge penalties.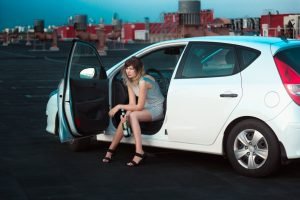 Nobody comes out of a drunk-driving conviction emotionally, physically, mentally, and financially unscathed. Aside from being slapped with a license suspension, you can also expect to be sentenced to jail time and be required to pay insanely huge fines. Plus, you could also be required to complete driver retraining courses and alcohol programs.
Think Long and Hard
Before you head out to the bar, make the right decision to call a cab when it's time to go home. Drunk driving is definitely not worth the risk to put the lives of innocent people and yours in danger.
Do You Have an Unwanted Vehicle?
For sure there are more than 4 reasons why you shouldn't drink and drive this holiday season. Whatever they may be, there is only one reason why you should never fail to heed the warnings given: This is a season of joy, not of regret and sorrow.
You can spread the season of joy in your community by reaching out to the less fortunate people living among you, including the struggling veterans. If you're tired of keeping an unwanted car, we encourage you to donate it to Veteran Car Donations. You'll not only find yourself getting rid of a clunker for free, but you'll also enjoy a healthy tax write-off in the upcoming tax season!
Best of all, your donation will enable the impoverished, handicapped, unemployed, sickly, and homeless veterans in your area to receive mortgage-free and specially adapted homes, free physical and mental health care services, educational scholarships, career development, employment opportunities, financial assistance, and many other benefits.
For more information on our car donation program, check out our FAQs page. For inquiries, you can call our toll-free 24/7 hotline 877-594-5822 or send us a message online.
You can donate to Veteran Car Donations by either calling us or filling out our secure online donation form. We accept vehicle donations wherever you are in the United States since we have car donation programs in all 50 states.
Let's Uplift the Lives of Our Heroes!
With our combined efforts, we can uplift the lives of many of our veterans—those brave men and women who fought for us and risked their lives to defend our freedoms and protect our nation's security. Call us at 877-594-5822 today to lend a helping hand to our heroes!