June 21, 2020
4 Amazing Ways to Bond with Your Dad on Father's Day: Give Him the Gift of Your Time This June 21st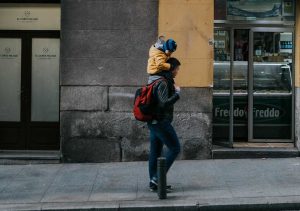 It is not just mothers who have one day a year devoted to their honor. Fathers also have their day to be feted by their families and communities for all the good that they do.
Americans celebrate Father's Day every third Sunday of June. This year, Father's Day will be celebrated on June 21st, so make sure you plan your surprise way ahead of that date.
Facts about Father's Day
Here are some tidbits about Father's Day to add to your stack of knowledge:
The first Father's Day was celebrated on June 19, 1910, in Washington.
Sonora Smart Dodd, a native of Spokane, Washington, sought to establish the equivalent of Mother's Day by getting her community and government officials to honor fathers. She was inspired by her father, a widower who raised his six children on his own.
In 1913, there were moves to make Father's Day celebration a national event, but Congress resisted the idea because of fears of commercialization. In 1966, President Lyndon B. Johnson issued a presidential proclamation honoring fathers. In 1972, President Richard Nixon made Father's Day a permanent national holiday.
There are over 70 million fathers in the United States.
Countries celebrate Father's Day on different dates. In Europe and Latin America, it is celebrated in time with the feast of St. Joseph, the putative father of Jesus Christ.
Father's Day Bonding Ideas
Forget the typical necktie and handkerchief. It's time for you to be creative with your gift ideas for the Man of the Household on his special day. What better gift to give your dad than the gift of your time? Here are some cool ways to bond with your dad on Father's Day.
Go on a fishing trip.
Forget the gadgets and the phones for one day and spend an entire day with your dad doing a relaxing activity, such as fishing. You can enjoy nature together while waiting for the fish to bite and simply enjoy each others' company away from the hustle and bustle of daily life.
Watch a live game together.
Whatever sport is in season, you can save up for some great seats so you and your dad can watch a game together. While a live game amid a roaring crowd is energizing and exciting, you can also sit with your dad on the couch and tune in to the game on TV, armed with popcorn, soda, and enthusiasm to cheer for the home team.
Head to the race track.
Dads typically don't get to spend a lot of time having fun since they are swamped with work for the rest of the week. But you can take your father to the local race track to do some go-karting. It's fun and relaxing and it's a pretty cool activity to bond over.
Fire up the grill.
Having a barbecue is a simple but fun way to celebrate Father's Day. Show your dad how well you learned to grill from him. Serve him with burgers and steaks along with a cold beer. It's bound to put a smile on his face.
There are a lot more things you can do with your dad on Father's Day to show your appreciation. You just have to be creative to rock this year's celebration.
Other Fathers Need Your Help
As the nation celebrates Father's Day to honor and express gratitude for our fathers, thousands of other fathers are suffering, with no one to remember them despite the sacrifices they made in serving our nation. These are our former servicemen who risked their lives to protect ours and defend our liberty.
After hanging up their boots to return to civilian life, they find themselves ill-equipped to reintegrate into society. Despite the government's best efforts, there are still plenty of veterans who suffer from poverty, homelessness, unemployment, service-connected disabilities, mental health issues, and other illnesses.
The good news is that you can reach out and help them by simply donating your extra vehicle to Veteran Car Donations. We sell off donated vehicles and use the proceeds to support the programs and services of our charity partners. These IRS-certified 501(c)3 nonprofit organizations provide veterans with financial assistance, free medical treatment, employment opportunities, family support, and other essential services.
 When you take part in our vehicle donation program, we will take care of towing your vehicle for free wherever you are in the country. You can donate almost any type of vehicle regardless of its condition.
Another piece of good news is that your donation will qualify you to receive a top tax deduction in the next tax season.
 Feel free to visit our FAQs page to learn more about our program, particularly our quick and convenient donation process. If you have any questions or concerns, don't hesitate to call us at 877-594-5822 or leave us a message here.
Honor Our Vets on Father's Day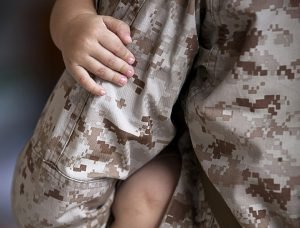 Father's Day is the best time to honor not just your father but also those men who sacrificed a lot so that you and your family can live in peace and comfort. It is your time to give back. Call us at 877-594-5822 or fill out our online donation form to get started with your car donation now!