June 6, 2022
Watch What You Say!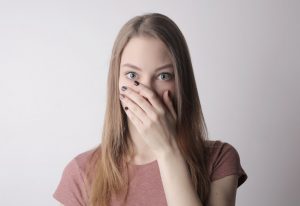 The United States has around 19 million veterans as of this year, according to data from the Department of Veterans Affairs as reported by the Pew Research Center. They represent less than 10% of the total U.S. adult population.
These are our brave men and women who have fought in various conflicts overseas — from the jungles of Vietnam to the rubble-strewn streets of Afghanistan. Since almost all towns and cities in the country have veteran populations, you can bump into them almost anywhere, including your own neighborhood.
Many of our former service members have been encountering difficulties in their transition to civilian life.
One of their problems is dealing with people who have little understanding of what they've gone through and, wittingly or unwittingly, appear insensitive to their needs and feelings. For our veterans, talking to these folks can be irritating and frustrating. Seemingly innocent questions or statements can be offensive or intrusive to them, especially if they're too personal.
Make sure you're well-aware of the sensitivities of our veterans before you strike a conversation with one of them. Veteran Car Donations has listed four of the things you should NEVER say to a veteran:
"How many have you killed?"
This question tops the list. Not a lot of our veterans are eager to discuss their experiences in combat, especially those who participated in major wars. This question can even serve as a trigger for the recurrence of post-traumatic stress disorder for some of our vets who have been diagnosed with this condition.
"Were you okay leaving your family for so long?"
Unless the veteran you're talking to had past family issues, the answer to this question would likely be a resounding "no". No one is okay with leaving their family and spending a long time away from them in a conflict zone on the other side of the world. For some veterans, this question may sound rude.
"I didn't like what you guys did over there."
Keep your personal opinion or political beliefs to yourself. Our veterans didn't make U.S. policy decisions; they just followed orders. Also, not all veterans took part in U.S. combat operations abroad.
"Didn't you miss home when you were away?"
This would be like rubbing salt on their wounds. Of course, our veterans missed home! What they don't need is getting reminded of the terrible feelings they had when they were still on active duty and deployed in combat zones overseas.
Here's a Simple Thing You Can Do to Thank Our Veterans
Our veterans have done so much for our country that they've earned the right to have a decent and dignified civilian life. Unfortunately, many of our veterans have not been able to achieve this. How can they have a good life when they're homeless, disabled, jobless, as well as physically and mentally sick?
If you're looking for a simple way to give back to our veterans, we've got the perfect opportunity for you to do so. All you have to do is donate any vehicle that you no longer use to Veteran Car Donations. We'll use your donation to improve the living conditions of the suffering veterans in your community.
Our team will put your vehicle up for auction, with the proceeds going to our veteran-focused nonprofit partners. These IRS-certified 501(c)(3) nonprofit organizations use the funding that we give them to provide deserving veterans with free quality health care, financial aid, housing assistance, employment opportunities, family support, educational scholarships, psychotherapy services, and many other benefits.
You will also benefit from your charitable contribution since you'll get to enjoy our free towing service anywhere in the country. You'll also find satisfaction from our quick and convenient donation process where you don't have to do any paperwork.
Moreover, you'll have the privilege of receiving the maximum tax deduction in the next tax season.
Above all, you'll have the ultimate pleasure of doing something extraordinary that can help uplift the lives of our nation's disadvantaged and neglected heroes.
We accept almost all vehicle types, including those that are no longer working properly.
If you have any questions or concerns, feel free to call us anytime through our toll-free hotline at 877-594-5822 or you may send us a message here. Check out our FAQs page for more information on our donation program.
Ready to Help Make a Better Future for Our Heroes?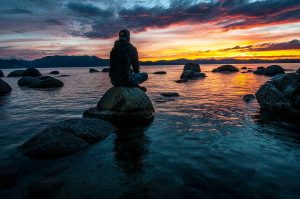 Let's work together in helping our veterans in need. With your vehicle donation, you can help build a brighter tomorrow for the suffering heroes in your community and give them opportunities to turn their lives around. Call Veteran Car Donations at 877-594-5822 or fill out our secure online donation form now!