May 12, 2020
4 Tips on Coping with Stress and Anxiety During the Pandemic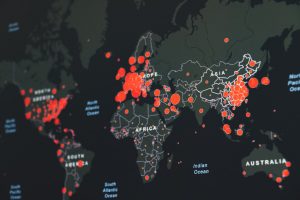 Now that cities, states, and countries are shutting down as a result of the coronavirus outbreak, people are getting more and more anxious about what tomorrow might bring. The looming uncertainty causes people to brace themselves for the worst-case scenario. Since nobody knows what's going to happen next, it's easy for anyone to feel anxious and stressed out amid mounting fears on COVID-19, the deadly respiratory disease caused by the coronavirus.
Each person has a unique way of reacting to certain stressful situations. Your personal orientation, background, and community influence how you manage your fears and anxiety.
If you're having a hard time responding to the stress triggered by this crisis, there are some things you can do to help you get through these difficult times.
What You Can Do to Cope with Stress and Anxiety During the Pandemic
What we had hoped would never reach our shores has finally made itself known. Whether or not the coronavirus has already badly affected your local area, it's hard to ignore all the tension, fear, and panic as people face the reality of the COVID-19 pandemic.
To help you manage your stress and anxiety, Veteran Car Donations has compiled these four tips on coping during the pandemic.
Make sure that you get the right information.
Getting the right information is important because it's the only way for you to know about what you need to do to protect yourself and your loved ones from the contagious disease. For this reason, get information only from reliable sources such as the World Health Organization (WHO) and the Centers for Disease Control and Prevention (CDC).
Stay informed but know when to unplug.
Constantly checking for COVID-19 updates through your social media feeds and the news can fuel your fears. As soon as you feel overwhelmed, you need to make some necessary adjustments by limiting your media consumption. For instance, you can set a time limit of 30 minutes for watching the news or monitoring the feeds on your social media.  
However, if this strategy won't work for you, you can just stop watching the news on your screens and just ask someone you trust to keep you informed about important updates. Also, you need to be mindful of the information that you pass on. The last thing you want is to spread the wrong kind of information and create pointless panic. 
Shift your focus on what you can control.
During times of confusion, it's easy to cave into the fear of the unknown. However, learning to accept that you have no control over other people's behavior or how long the coronavirus pandemic will last is extremely important. Instead of focusing on these things, try paying more attention to the things that you can control such as reducing your risk, as well as the risk of unwittingly spreading the virus to others.
To give you an idea, some of the things that you have control over include how often you wash or sanitize your hands, how you avoid touching your face, how you practice social distancing, and how you boost your immune system.
Practice relaxation.
Manage your stress and anxiety by practicing relaxation strategies that include deep breathing exercises, physical meditation such as yoga, Tai Chi, and Qui Gong, and guided meditation. You may also read self-help books or watch movies that can help ease your anxiety. Keep trying until you find the right relaxation strategy that works best for you.
Feel Good by Doing a Charitable Act
Did you know that helping other people get through tough times is one of the best ways to help yourself, too? Doing a charitable act simply makes the giver feel good for having done something laudable that will benefit others.
You can have a taste of this experience when you donate your unneeded extra vehicle to Veteran Car Donations. We'll put your vehicle up for auction, with the proceeds going to our veteran-focused non-profit partners.
These IRS-certified 501(c)(3) non-profits use the funding that we provide them to deliver financial assistance, free medical treatment, employment opportunities, family support, and other essential services to their veteran beneficiaries and their families.
You can donate to us without leaving the comforts of home. We've taken certain steps to ensure the safety of our donors at all times during the donation process.
You will reap rewards from your charitable contribution. You'll get to benefit from our free towing service, which we provide to all donors regardless of their location in the country.
You'll also enjoy our quick and convenient donation process where you don't have to do any paperwork. On top of that, you'll have the privilege of receiving a maximized tax deduction in the next tax season.
We take in nearly all vehicle types, including those that no longer seem to be roadworthy anymore.
If you have any questions or concerns, feel free to call us at 877-594-5822 or you may send us a message here. Check out our FAQs page for more information on our donation program.
Touch Our Heroes' Hearts Today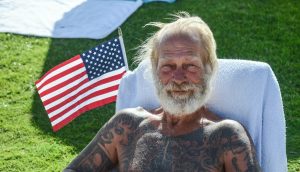 The aging and struggling veterans in your area need assistance to ensure their health and well-being, particularly during these troubling times. They are our nation's heroes deserving of every help they can get. Call us at 877-594-5822 or fill out our online donation form to give hope and relief to our heroes today!