January 25, 2020
It's Okay to Be Different Month: 5 Amazing Benefits of Accepting People as They Are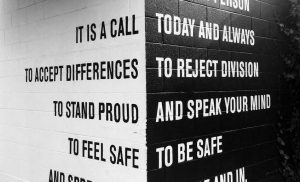 There is a reason for you being different from everybody else. If that reason should affect you, let it affect you for the better.
January has been designated as It's Okay to Be Different Month. At this time of the year, everyone is encouraged to accept themselves and other people as they are. Dwelling on the negative aspect of life not only affects your view about life but also negatively affects your mind. Differences between people will always be there, and there is nothing we can do but to accept them as a fact.
On It's Okay to Be Different Month, join Veteran Car Donations as we celebrate our own unique differences. As children's book author Todd Parr says, "It's okay to be different. You are special and important just because of being who you are."
What Is Acceptance?
Acceptance means letting go of your desire to change the people around you into what you want them to be. It means giving them the right to have their own thoughts and feelings.
If you've experienced having a difficult time fitting in with a group at one time or another, then you're probably familiar with the feeling of being unaccepted. Sometimes, people forget that they have the ability to rise above their biases and allow others to be their own unique persons – regardless of their race, gender, ethnicity, educational attainment, socio-economic background, or physical capabilities.
Top Reason Why We Should Accept Differences
Since each of us is a product of our own individual experiences and upbringing, we shouldn't expect to share the same opinions on a variety of issues. Unfortunately, instead of opening ourselves up to other people, many of us tend to put up certain barriers to protect ourselves. This cultivates a mistrust of others that ultimately leads to the establishment of our own sets of biases.
If you're one of those people who have trouble accepting those who are different from you, perhaps this list of benefits of learning to accept others might just change your perspective:
It overpowers resentment.
When we look at our differences with others negatively, we promote resentment within ourselves. It hinders us from seeing the good in them. In a way, we plant seeds of hate and may even propagate them.
It brings people together.
It's when you truly accept others who are different from you that you get to learn amazing things about them. With acceptance comes the ability to communicate with them without holding back. You'll also build trust and friendship, and develop a bond that could potentially last for a lifetime.
You grow as a person.
Learning to accept others means deciding to respect each other's similarities as well as differences. The more you do this, the more you learn to appreciate the incredible diversity among people and how each one of us has a unique part to play in the grand scheme of things. This will ultimately help you grow as a person as doors of opportunities for friendship, travel possibilities, and work prospects begin to open.
You'll feel better.
There's nothing more damaging than hatred. When you learn to let go of the tension because of people's differences, you'll feel lighter, happier, and more positive about the things around you. Essentially, your life will be better.
You'll make the world a better place.
When you demonstrate acceptance and understanding, you foster growth not just in yourself but also for your local community.
You Can Help Needy Veterans Today!
Veterans newly separated from the military tend to feel isolated and different as they reintegrate into civilian society. The feeling of isolation is more pronounced for those with service-connected disabilities and untreated mental health disorders. As a result, many of them struggle against various kinds of issues including drug and alcohol abuse, unemployment, and homelessness, among others. The good news is, you can do something to help them.
When you donate any type of vehicle regardless of its condition to Veteran Car Donations, you'll help provide the struggling veterans in your community with the assistance they badly need. We'll auction off your donated vehicle and use the proceeds to support the critical programs of our veteran-focused charity partners. These IRS-approved 501(c)(3) nonprofit organizations provide deserving veterans with financial assistance, free medical treatment, employment opportunities, family support, and other life-transforming benefits.
What's more, since your donation is 100-percent tax-deductible, you'll have a chance to reduce your taxable income in the next tax season. We'll also provide you with free vehicle removal service wherever your vehicle is parked or stored in the country.
You can find more information about our program and donation process on our FAQs page. For inquiries, you can call us at 877-594-5822 or leave us a message online.
Show Your Gratitude to Our Heroes with a Car Donation Today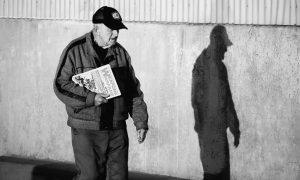 With your donation, you'll be helping needy veterans in your community live a much better life. Show your gratitude to our nation's heroes by donating your old clunker now. Call us at 877-594-5822 or fill out our online donation form now to start your donation process.