April 14, 2019
5 Amazing Health Benefits of Laughing It Up
Did you know that one of the best things in life is enjoying a deeply rooted belly laugh? When was the last time you burst into such a loud, ringing fit of laughter? If you're not taking enough of "the best medicine" in life, Veteran Car Donations encourages you to get your giggles in celebration of April 14—International Moment of Laughter Day. You won't believe how beneficial it is for your overall health to have a good laugh!
What are the Amazing Health Benefits of Laughing It Up?
According to experts, the natural tendency to laugh and have a sense of humor is one of the strengths that an individual can have. To give you an idea how important humor-associated laughter is, let's take a look at the 5 amazing health benefits of laughing it up.
It boosts your immune system.
A study conducted by the Indiana State School of Nursing shows that the more a person laughs, the higher the production of their body's white blood cells. In case you're not aware, these white blood cells are the ones responsible for fighting off cancer cells.
Moreover, breaking into fits of laughter at the beginning of the cold and flu season has scientifically been proven to enhance your body's ability to ward off infection and other illnesses. In other words, if you don't want to get sick, laugh!
It combats depression.
Did you know that you can laugh your way out of depression? Studies show that if a person learns to step outside of a depressing situation and find humor in it, they'll steer clear from having a negative mindset and improve their mood, too. According to a study published by the Korean Journal of Adult Nursing, laughter therapy reduces depression and negative mood states as well as sleeping problems.
You may be surprised to know that your body will still release hormones, neuropeptides, and dopamine that combat depression if you let out a burst of even forced laughter.
It reduces your blood pressure.
Never underestimate the power of a chuckle. Medical experts have confirmed that laughter can normalize your blood pressure and enhance the performance of your cardiovascular system. This means that those side-splitting guffaws can help prevent heart disease and other cardiac issues such as a stroke or heart attack.
It helps you breathe better.
If you giggle more often, your heart and respiratory rates will increase, leading to increased oxygen consumption—similar to what happens when you exercise. In other words, your laughter can boost your respiratory system.
It relieves pain.
It's important to note that laughter-loving people experience a lesser amount of pain—they're just less bothered by pain. Laughter stimulates your body to reduce the production of cortisol and epinephrine and increase the production of dopamine. When you laugh, you enhance your coping mechanism for pain and reduce your perceived pain levels.
Knowing these 5 amazing health benefits of laughing it up will undoubtedly convince you to laugh more often. Stop being a grouch! LOL on April 14—International Moment of Laughter Day!
Donate a Car to Make Veterans Happy!
Veteran Car Donations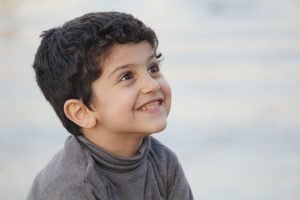 gives you an opportunity to give the needy former military servicemen and women in your area a reason to be happy. If you decide to donate your rusty clunker that's just gathering dust in your backyard, we'll sell that vehicle via auction and use the proceeds to help our IRS-certified 501(c)3 nonprofit partners in providing the following services to our nation's heroes:
Free mental health care for vets with Post-Traumatic Stress Disorder and Traumatic Brain Injury
Grief counseling for bereaved families of fallen heroes
Educational scholarships for veterans who want to pursue a college degree
Job training and placement services
Skills training and mentoring services
Mortgage-free housing
Transitioning assistance
Orientation programs that feature their full range of benefits
Information campaigns to increase the public's awareness about the challenges that veterans face
On top of the deep sense of personal satisfaction that you'll feel knowing that you did your part to serve those who rendered invaluable service to our country, you'll also enjoy the privilege of claiming a top tax deduction in the next tax season as well as free pickup and towing of your vehicle.
If you want to know more about our car donation program, check out our FAQs page. If you have questions, you can call us anytime and any day at 877-594-5822. You can also send us a message online.
You can donate to Veteran Car Donations by filling out our secure online donation form. We accept donations of nearly all types of vehicles wherever you are in the United States since we have car donation programs in all 50 states.
Bring Cheer to Needy Vets with Your Car Donation!
How about bringing cheer to the needy veterans in your area to celebrate April 14—International Moment of Laughter Day? Call us at 877-594-5822 and turn their lives around with your car donation!