April 27, 2020
5 Amazing Tips to Spring Clean Your Home – Know the Woes that Living in a Messy Home Will Bring You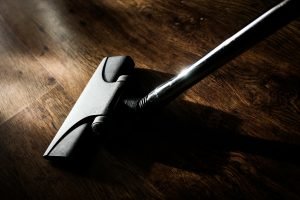 A messy house may soon stop feeling like home. While you can choose to go on living without giving a single thought to cleaning your house, you'll regret it sooner or later. It's been shown that the environment or house where we live in does have an effect on our everyday lives. People living in cluttered and disorganized homes have been shown to be more likely to feel fatigued or depressed. They have also been shown to have less energy and feel as though they can never get well-rested enough.
A clean home is not only a better place to get much-needed rest, but it can also affect your levels of stress and fatigue. If you live in a house that's full of clutter, you are subconsciously reminded of all the work that needs to be done. Your eyes (and your mind) do not have a place to rest, adding to the stress you feel every day.
Not staying tidy and living in a place that hasn't seen any upkeep can also make you prone to sickness. Dust mites, mold, and pests love dirty homes, so you might want to clean up if you don't want to share your house with these unwanted guests.
Make the Most Out of Your Time at Home
Okay, cleaning isn't a boatload of fun. Not everyone finds joy in scrubbing their toilet bowls or brushing their carpets. However, since you'll be home most of the time anyway (with the lockdown or quarantine currently enforced), you might as well make the most of your time and be productive.
Your entire family or roommates will most probably be home with you, so you won't have to do the cleaning alone. A little extra help is always welcome when it comes to tidying up a place.
Check out these spring cleaning tips that will get your home squeaky clean.
Time is now your friend.
One major reason why people don't like to clean their homes is because of the time it takes. Now, however, time is your best friend. Most of us are stuck at home because of the quarantine or lockdown in place. You can use this time to tackle the most daunting cleaning tasks such as carpet cleaning, deep-cleaning the kitchen, and cleaning the insides of your closets and cupboards.
Divide and conquer.
Start with making a list of what you want to clean or tidy up. Don't just wing it; make a plan to be more organized. Since you'll be stuck at home for some time, you can also spread out the cleaning over a few days or even weeks. Divide and conquer to have a more productive cleaning session!
Make your own DIY disinfectants.
If you're short on cleaning products, don't worry. You can make your own DIY disinfectants at home. For example, a good disinfectant can be made with water and rubbing alcohol while cleaning solutions for washing windows can easily be produced by mixing vinegar and dish soap.
Vinegar can be used outside the kitchen.
Say goodbye to mineral deposits clogging your showerheads or drain holes. Vinegar is a great solution. Mix it with water and slowly pour it over the areas where deposits have built up.
Water stains? Use a lemon!
Get rid of water stains with lemons. Rub a sliced lemon over the stains. The citric acid will remove those stubborn stains.
Provide Hope and Relief to Our Heroes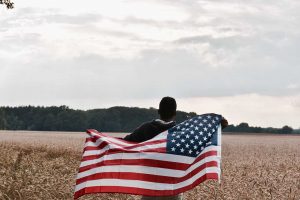 While we're stuck at home worrying only about how we can overcome our boredom during this pandemic, many of our veterans have much bigger problems to contend with. After surviving the battles they fought during their missions overseas, our nation's heroes face another battle for survival as they confront such challenges as their service-connected disabilities, mental health issues, unemployment, and homelessness.
You can easily provide them relief and hope for a better future by donating your extra vehicle to us at Veteran Car Donations.
We'll put your vehicle up for auction, with the proceeds going to our veteran-focused non-profit partners. These IRS-certified 501(c)(3) non-profit organizations use the funding that we provide them to deliver financial assistance, free medical treatment, employment opportunities, family support, and other essential services to their veteran beneficiaries and their families
You will also reap rewards from your charitable contribution. You'll get to benefit from our free towing service wherever you're making your donation since we operate in all 50 states. You'll also enjoy our quick and convenient donation process where you don't have to do any paperwork. On top of that, you'll have the privilege of receiving a maximized tax deduction in the next tax season.
We take in nearly all vehicle types, including those that no longer seem to be roadworthy anymore.
If you have any questions or concerns, feel free to call us at 877-594-5822 or you may send us a message here. Check out our FAQs page for more information on our donation program.
Show Them They're Not Forgotten
Show the needy veterans in your area that they are not forgotten in times of crisis like the one we are all facing today. Donate a vehicle to Veteran Car Donations by calling us at 877-594-5822 or filling out our online donation form now!