April 23, 2021
Pack Up Your Lunch and Head Outdoors on April 23rd!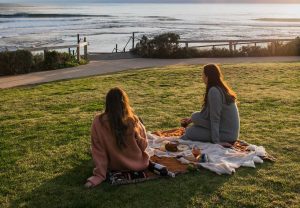 Spring is here, and what better way to enjoy this post-winter season than to go outdoors in the company of our family or friends while feasting on delicious foods and refreshing drinks. That scene is captured in all its glory when we celebrate National Picnic Day on April 23rd.
There's nothing quite like enjoying nature's beauty while you eat your favorite meals together with your loved ones. Having a picnic can serve as a temporary escape, letting you take a well-deserved break from your humdrum daily life.
You don't even need to be with other people to have a picnic if that's what you like. Either alone or in the company of family or friends, how you enjoy your picnic is totally up to you!
Better get your baskets ready to move your meals to the park on April 23rd! We've listed here 5 awesome ideas on how you can celebrate National Picnic Day.
Host a potluck picnic.
Invite your friends and family for a potluck picnic party. Have everyone bring their favorite foods and drinks and share them with others.
Organize a stuffed-animal picnic party.
This one is great for kids. A stuffed-animal picnic party is like a regular picnic, except everyone brings their favorite stuffed animals. Whether it's an old stuffed animal that you've had since you were a kid or something you've bought just because you thought it was cute, it doesn't matter!
Have a picnic in a new outdoor location.
Having picnics in the same old place can get boring. Spice things up by going to a new park, an outdoor trail, by the river, or any other place that you don't often go to.
Have a picnic in your backyard.
For those who want to have their picnic close to home, nothing can get closer than your own backyard! You don't have to go through the trouble of picking a place and you don't even have to spend money on gas if you go for this option.
Have your picnic at the beach.
Foods, friends, and sand in-between your toes — a  beach picnic is a way to go! Have your picnic at the beach to add a twist to National Picnic Day.
Life Isn't a Picnic for Our Suffering Veterans
While having a picnic with your family or friends in celebration of National Picnic Day, spare a thought for the veterans in your community who have so many worries in their minds to be thinking of having a picnic. Many of them are suffering from homelessness, unemployment, service-connected disabilities, and illnesses, including mental health issues.
Do you have an old car that you're not using anymore? You can use that vehicle to extend much-needed assistance to the struggling veterans and their families in your community. When you hand it over to us at Veteran Car Donations, we'll use your gift to turn their lives around and give them hope for a brighter future.
We'll put your vehicle up for auction, with the proceeds going to our veteran-focused nonprofit partners. These IRS-certified 501(c)(3) nonprofit organizations use the funding that we give them to provide their veteran beneficiaries with free quality health care, financial aid, housing assistance, employment opportunities, family support, educational scholarships, psychotherapy services, and many other benefits.
As one of our donors, expect to receive valuable rewards. We'll send you by mail the 100% tax-deductible sales receipt of your vehicle days after its sale. This receipt will allow you to claim the maximum tax deduction in the next tax season.
We'll also haul off your car for free at a date and place of your choice. There's no place in the U.S. where we can't reach you since we operate throughout the country.
On top of the material rewards you'll get, your vehicle donation will give you that exquisite feeling of satisfaction, knowing that you'll be helping uplift the lives of our nation's suffering heroes.
We accept nearly all types of vehicles. We even take those that have dents, scratches, or defective parts. If you're uncertain about your car's qualification for our program, let us know your concerns here and we'll tell you what we think.
For inquiries, you may leave us a message here or give us a call at 877-594-5822. Feel free to visit our FAQs page to learn about our quick and easy donation process and other important details.
Touch Hearts And Change Lives Today!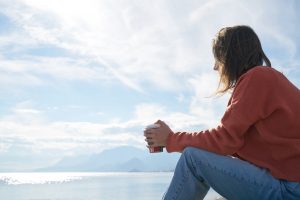 Celebrate National Picnic Day on April 23rd by reaching out to the destitute veterans in your community. Your car donation can uplift their lives. Call Veteran Car Donations at 877-594-5822 or fill out our online donation form now!