September 6, 2021
Enjoying the Holiday This September 6th Doesn't Have to Be Costly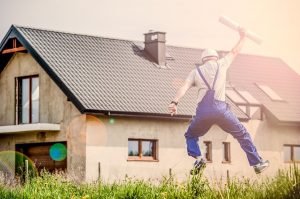 Labor Day is a federal holiday in the United States celebrating the social and economic achievements of American workers. It's celebrated on the first Monday in September of every year, allowing people to have an extra day off from work after the weekend. This year, the holiday takes place on September 6th.
Many people take advantage of the long Labor Day weekend to enjoy the waning moments of summer. In various cities, towns, and communities, people celebrate with firework displays and holding picnics and barbecues.
The holiday is rooted in the late 19th century when labor activists pushed for a federal holiday that would recognize the many contributions of American workers in building our nation.
Labor Day is the perfect time for everyone to catch a breather from the daily grind at home and in the office. The long weekend gives you enough time to plan leisure trips or short vacations somewhere.
If you're a bit short on cash, you can enjoy Labor Day without having to spend too much. Heck, you can enjoy it without spending so much as a dime! You can be frugal but still have an awesome time celebrating the holiday.
Veteran Car Donations offers these five budget-friendly ways on how you can enjoy Labor Day:
Hold a movie marathon.
Prepare a list of your all-time favorite films and enjoy Labor Day right at home watching them. You can opt to order some snacks and maybe invite a few friends to keep you company. This way, it's guaranteed that your expenses will be minimal while you enjoy watching your favorite movies.
Go camping.
Invite your family or friends to go on a camping trip. You don't have to shoulder everything if you make it a potluck event where everyone in the group can contribute to the food and drinks. As for the tent and other camping gear, you can tap a friend to borrow the stuff you'll need.
Explore local restaurants.
Have you explored the local cuisine in your place recently? You can view your hometown in the eyes of a tourist. Spend Labor Day going around on a food trip, focusing on dishes that your town is known for.
Go for a hike.
Check if there are local trails near your area that are easily accessible. You can join some clubs or ask friends who are avid hikers to know which sites are good to go to. Enjoy Labor Day with nature by going on a hike. You'll be getting some good exercise out of it, too!
Relax at a spa.
Before Tuesday begins to start another work week, enjoy a day at the spa. A regular massage won't cost you much. It will also help you release the stress you have from the week before. A day at the spa is the best way to have a reset and get to work refreshed.
Celebrate Labor Day By Reaching Out to Our Hurting Heroes
Before you go off to make the most out of the Labor Day weekend, take a few moments to think about the plight of many of our veterans. They live miserable lives, suffering from joblessness, homeless, service-connected disabilities, and illnesses, including mental health disorders. They certainly don't deserve to live such a life for all the blood, sweat, and tears they shed for our nation.
If you feel compassion for our nation's hurting heroes, lend them a hand. It's easy to do so. All you have to do is donate any unwanted vehicle you have to us here at Veteran Car Donations.
We'll put your vehicle up for auction, with the proceeds going to our veteran-focused nonprofit partners. These IRS-certified 501(c)(3) nonprofit organizations use the funding that we give them to provide their beneficiaries with free quality health care, financial aid, housing assistance, employment opportunities, family support, educational scholarships, psychotherapy services, and many other benefits.
Our donation process is easy, quick, and convenient. All you have to do to donate is call us through our toll-free line at 877-594-5822. You'll be done in just a few minutes and you don't even have to leave the comfort of your home.
Donating to us is not only stress-free but extremely rewarding as well. Your charitable contribution will entitle you to receive free professional towing service and the maximum tax deduction in the next tax season.
Aside from the material rewards, nothing will beat the uplifting sense of fulfillment you'll experience, knowing that your donation will help transform the lives of the destitute veterans and their families in your community.
We accept almost all vehicle types, even those that won't even start anymore. Whether you're donating a car that still looks new or one that's already rusty, we'll be happy to accept it.
Don't worry if you're not located in a big city, We can collect your donation wherever you are in the country since we operate in all 50 states.
For more information regarding Veteran Car Donations and our vehicle donation process, visit our FAQs page. If you have any concerns or inquiries, feel free to give us a call at 877-594-5822 or send us a message here.
Help Our Suffering Veterans Today!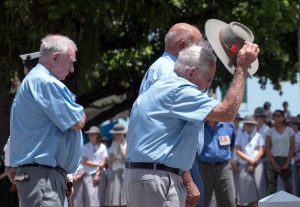 You can honor the sacrifice and service done by our heroes who are facing hard times. You can do this with your vehicle donation. Call Veteran Car Donations at 877-594-5822 or fill out our online donation form now!