June 1, 2019
Top 5 Camping Mistakes You Should Avoid
Now that summer is here, it's time to bring out the tents and get ready to celebrate National Camping Month this June. If you and your family love to explore the great outdoors, then this is the perfect time for you to go out and have your share of nature.
Thankfully, you can find a number of camping sites to choose from. You can either stay at a local park or you can choose to go deeper into nature. If you're not up to organizing a trip outside for safety purposes, you can always set up a tent in your own backyard.
No matter which site you choose, the most important thing is to appreciate the time you and your family spend with nature.  Make some s'mores or watch the night sky and identify constellations. You can always find something fun to do in the great outdoors!
What Are the Top 5 Camping Mistakes You Should Avoid?
Most families share memorable times together while going camping. However, good times can quickly take a wrong turn when you make any of these top 5 camping mistakes.
Overpacking.
Campers, especially first-time campers, tend to over-pack things. Although it's important to have everything you need on hand, it pays to plan on the things you need to bring. If you're camping with friends, make sure everyone follows this simple rule: Bring only a bag that will fit on one side of the tent.
Arriving late at the campsite.
Campsites do not have lights to provide adequate lighting at night. Imagine how frustrating it is to set up a tent in the dark and only using a flashlight for a light source. To avoid this mistake, make it a habit to arrive at your desired campsite way before the sun sets. This will give you enough time to settle in.
Poor choice of food to bring.
Campers must bring only non-perishable food. What most first-time campers do wrong is bringing the steak and thinking that a cooler would be enough to keep it from spoiling. Non-perishable foods are great in breaking off hunger especially when you're up for activities like hiking or biking up a hill.
Not doing your research about wild plants.
When you're camping, there's a big chance that you will be exposed to various types of plant species—even poisonous ones. If you don't do your research your camping experience might end up with you being rushed to the hospital or worse. It's always wise to do your homework and familiarize yourself on safe and dangerous plants before you go camping.
Not picking the right camping equipment.
Even the best campers will tell you that you need to invest in comfortable camping equipment. A good night's sleep is essential if you're camping—especially when you just want to lie on your tent after a long, tiring day. Sleeping while being surrounded by nature also contributes to getting a good night's sleep in addition to comfortable camping equipment.
Donate Your Unwanted Vehicle Today!
Another camping mistake you need to avoid is taking a drive to the great outdoors using your clunker. If you do that, you might not even reach your destination as your car could conk out in the middle of the road.
To avoid the mistake of driving an unreliable car, why not just dispose of it by donating it to us at Veteran Car Donations?
Perhaps you've already spent a fortune on car repairs to no avail. When you did the math, you realized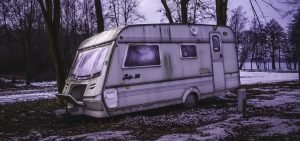 that you were spending more on the vehicle than its actual worth. By simply turning over that car to us, you'll put an end to your financial losses. At the same time, your charitable contribution will entitle you to receive a healthy tax write-off in the next tax season.
Moreover, you'll get to enjoy our free towing services and our hassle-free, quick, and convenient donation process where you don't have to do any paperwork.
While you get to enjoy the rewards resulting from your car donation, you'll also be doing something great for the former members of our armed forces who are facing difficult times. We'll auction off your donated vehicle and use the proceeds to support the life-transforming services that our IRS-certified 501(c)3 nonprofit partners deliver to the veteran communities throughout the United States.
Thanks to you, needy veterans will get a chance to become owners of mortgage-free and specially adapted homes and receive free mental healthcare, general transitioning assistance, educational scholarships, various career development and job placement services, and other benefits.
Do yourself and the struggling veterans in your local area a favor by donating your vehicle to Veteran Car Donations today. Start by filling out our online donation form or calling us at 877-594-5822.
If you've got questions about how we handle the whole car donation process, visit our FAQs page or send us a message online. We accept donations of nearly all types of vehicles regardless of age and condition. You can also make your donation wherever you are in the United States since we have vehicle donation programs in all 50 states.
Do Something Life-Changing for Our Vets
How about celebrating the start of summer not just by exploring the great outdoors but by doing something life-changing for our struggling veterans? Call us at 877-594-5822 and turn their lives around with your car donation!