June 16, 2020
Welcome Fresh Veggies Day on June 16th with These Amazing Tips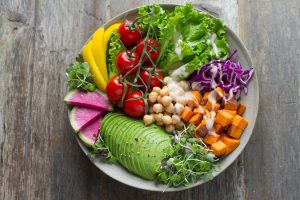 If you're an adult who has never developed a love for leafy greens, or a parent looking for creative ways to get your kids to eat their peas, it's about time you take note of the fact that vegetables provide your body with nutrition that can help strengthen your immunity against diseases. 
There is a special day each year intended to promote a love for this food group, and its called Fresh Veggies Day. It is annually celebrated on June 16th just as the vegetable season starts with fresh harvests. It's the perfect time to reacquaint your palate with the amazing flavors of fresh vegetables from your local market. 
Why Eat Vegetables? 
For kids and adults alike, the common question is, why should you develop a love for vegetables? If you seek answers to this question, you would understand that veggies offer a load of benefits. Here are just some of them: 
Vegetables don't have cholesterol and are naturally low on fat and calories. 
Veggies are an excellent source of potassium (to maintain healthy blood pressure), dietary fiber (to reduce blood cholesterol levels, improve bowel functions and lower heart disease risks), folic acid (to help the body form red blood cells), vitamin C (to aid iron absorption), and vitamin A (to improve immunity and skin health). 
Including vegetables into your diet can help protect you against certain types of cancers. 
5 Creative Ways to Enjoy Veggies
There are different ways of enjoying your consumption of veggies. You just have to dig deep and find creative solutions. Here are a few tips to get you started:
Change the way you cook them.
Adding some oil, butter, or cheese can liven up the flavors of your vegetables and help you absorb their nutrients. Just don't go overboard. You can also be creative in preparing vegetables. For instance, instead of simply steaming broccoli, you can roast them. You can also mash cauliflower for a different spin. 
Hide them in your favorite dishes.
You can amp up the nutritional level of your favorite meals by sneaking in small portions of veggies. Mashed or pureed veggies won't get noticed as part of the sauce while thinly sliced carrots can easily be incorporated into kiddie favorite dishes like spaghetti. 
Drink them.
If you love fruit smoothies, adding veggies like carrots in the blender won't change the flavors of the naturally sweet drink if you pick the right vegetables. 
Try colorful veggies.
While you may associate green and leafy veggies with a lack of flavor, why not try to create a new experience with delicious veggies with festive color? Try to add bell peppers, squash, tomatoes, and other veggies to your meals to make them more flavorful and festive. 
Become an example.
Even if you are not a big fan of vegetables yourself, a good motivation to start changing your eating habits is your kids. Inspire them to eat healthily and avoid health problems in the future by showing them that you also eat veggies without complaint. 
Reach Out to Our Impoverished Vets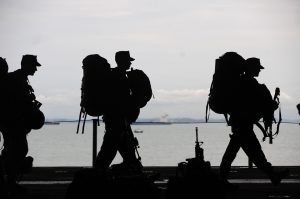 Vegetables are our source of vitamins and nutrients. However, sick and impoverished people have bigger concerns than getting the right nutrition for their bodies.
Many of our veterans are in this category. They are those who are suffering from lack of jobs, physical and mental health issues, service-connected disabilities, and homelessness due to extreme poverty.
It is a shame that these veterans are living miserable lives despite all the sacrifices they made in serving our nation. 
You can reach out to these veterans and their families and help turn their lives around by simply turning over your old and unwanted vehicle to us at Veteran Car Donations.
We auction off the various types of vehicles donated to us and use the proceeds to support the programs and services of our charity partners. These IRS-approved 501(c)3 nonprofits are at the forefront of providing needy veterans with financial assistance, free medical treatment, employment opportunities, family support, and other essential services.
You will also get benefits when you take part in our vehicle donation program. Not only will you get our free pick-up and towing service wherever you are in the country, but you'll also qualify to receive a top tax deduction in the next tax season. 
You can check out our FAQs page to get to know our quick and convenient donation process and other details. If you have questions and concerns, feel free to call us at 877-594-5822 or leave us a message here.
Our Heroes Need Your Help Today
Many of our veterans desperately need help. They are our heroes who fully deserve whatever assistance you can extend to them so they can live healthy, decent, and productive lives. Call us at 877-594-5822 or fill out our online donation form to show your support now!