August 1, 2020
Have a Blast This August Because It's Family Fun Month!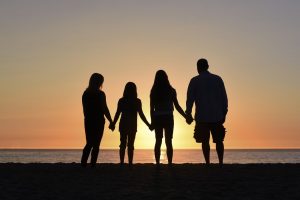 If you're looking for an excuse to have fun, you shouldn't miss celebrating Family Fun Month this August! Before school starts and your busy schedules once again rule over your life, you might want to up the ante a bit and have a blast with the rest of your family. It doesn't matter if you decide to spend a weekend together at the beach, camping in the wilderness, or if you just want to play games with your kids in your backyard. What matters is that you create lasting fond memories with the people who matter in your life.
Exciting Bonding Activities That You Can Do with Your Family
What could be better than taking a break from the daily grind to enjoy silly family moments and great times with your kids? Spending time with your loved ones will not only improve your physical health but enhance your mental health as well. In the spirit of Family Fun Month, Veteran Car Donations has compiled a list of bonding activities that you can enjoy with your family.
Plant and grow food together!
Teaching your kids to plant and grow their own food can excite them. Gardening will also allow them to cultivate patience and a sense of responsibility. It's because they would need to take great care of the plants. Plus, you can find plenty of bonding opportunities when you harvest the fruits and vegetables together and get them on your kids' plates.
Binge-watch your favorite movies!
For the whole month of August, why don't you spend two to three nights a week watching movies together? Take out the cold drinks and the popcorn and binge-watch some of the best family-oriented series and movies on Netflix and other online entertainment platforms.
Go camping!
If you're in the mood for a little adventure in the great outdoors, pack up your camping essentials and take your family out into the wilderness. To make this activity even more fun and memorable, make sure that you keep your kids entertained with some music, games, and a whole lot of good foods.
Go for a picnic in the park!
Whether you're planning to do a barbecue or bring pre-cooked foods, it's always a good thing to take your kids out to the nearest park once in a while. Don't forget to bring a ball or a Frisbee to keep the kids busy while you get on with the picnic setup.
Read stories!
One of the best memories that your children will have with you is when you read to them their favorite bedtime stories. This is one of the most effective ways to wind down your kids for bedtime.
Here's How You Can Answer the Prayers of Our Needy Vets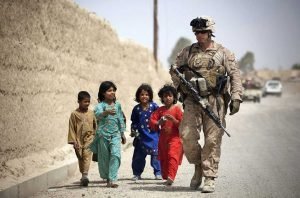 While having a good time with your family on Family Fun Month this August, spare a thought for the suffering veterans and their families in your community. These are our former servicemen and servicewomen who are burdened with their service-connected disabilities and illnesses, including mental health issues, unemployment, lack of support, and homelessness due to extreme poverty.
Did you know that the extra car that you've been planning to dispose of can be the answer to their prayers? When you donate that vehicle to us at Veteran Car Donations, you'll help us raise funds for reputable nonprofit organizations that cater to the needs of our country's veterans.
We'll put your car up for auction, with the proceeds going to these nonprofits that are in partnership with us. They use the funding to provide deserving veterans with quality health care, financial aid, housing assistance, employment opportunities, family support, educational scholarships, psychotherapy services, and many other benefits.
You will also reap rewards from your charitable contribution. You'll benefit from our free pickup and towing service, which we offer in all 50 states. You'll also get the privilege of receiving a maximized tax deduction in the next tax season.
We take in nearly all vehicle types, including those that no longer seem to be roadworthy anymore.
If you have any questions or concerns, feel free to call us at 877-594-5822 or you may send us a message here. Check out our FAQs page for more information on our donation program.
Bring Hope with a Car Donation Today!
Give hope, relief, and comfort to the destitute veterans and their families in your area. You can do this with a simple car donation to Veteran Car Donations. Call us at 877-594-5822 or fill out our online donation form now!