August 10, 2021
August 10th Is the Perfect Day to Enjoy This Popular Treat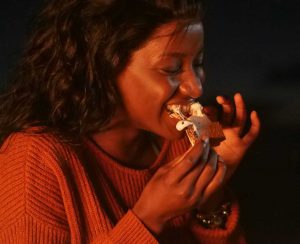 Crackers, melted marshmallows, and melted chocolate on top — for some people, nothing probably tastes better during a cold night camping than s'mores!
The first s'more recipe was credited to a recipe book published by the Campfire Marshmallows company in the early 1920s. It was called "Graham Cracker Sandwich." However, the treat was already popular with Boy Scouts and Girl Scouts way before the recipe book was printed.
The name comes from a combination of the words "some" and "more." The treat probably became known as "s'more" as people wanted some more of it after eating their first marshmallow treat. While no one knows who first coined the term s'more, it somehow stuck over the years and became the official name for this dessert.
We dedicate August 10th of each year to this little slice of toasty heaven. National S'mores Day is the perfect excuse to enjoy and appreciate s'mores in every way possible.
To help you celebrate National S'mores Day, Veteran Car Donations has come up with some fun activities that you can try alongside your friends and family:
Go camping!
S'mores are often associated with camping where participants sit around the campfire telling stories while eating big, puffy marshmallows on sticks. Invite your friends or family to go camping for a quick getaway with nature. Don't forget to bring large packs of marshmallows!
Make different s'more variations!
Peanut butter s'mores, banana s'mores, or chocolate-dipped s'mores — you can do many variations of this treat to add some twists to the original s'more recipe. Give some a try on National S'mores Day.
Try culinary recipes inspired by s'mores!
Roll up your sleeves and head on to the kitchen! From s'mores-themed cheesecakes to s'mores crème Brulee, these culinary creations require more than a campfire to make. Though they do need a bit of effort, the result is pretty worth it!
Beat the heat by making s'more milkshakes!
Feel like you need a cold drink on August 10th? Celebrate National S'mores Day by making a s'mores milkshake. You'll need to blend vanilla ice cream, milk, chocolate syrup, marshmallow crème, and some ice. Once you're done blending all the ingredients, top things off with some graham cracker crumbs.
Make mini s'mores cereal for the family!
Make miniature s'mores by cutting regular-sized marshmallows in half. Melt the marshmallows and cover them with graham cracker crumbs before they cool down. Add milk and presto, you got a miniature s'more cereal! Have your family enjoy the treat.
Here's Something Special You Can Do on National S'mores Day
Make National S'mores Day extra special by doing something awesome for the struggling veterans in your community. These are those former service members who are homeless and jobless as well as those suffering from service-connected disabilities and illnesses, including mental health disorders.
You can help transform their lives by donating any vehicle you no longer need to us here at Veteran Car Donations. We'll auction off your donated vehicle and use the proceeds to support the life-enhancement programs and services of our veteran-focused charity partners. The funding will help these IRS-certified 501(c)(3) nonprofit organizations in providing deserving veterans and their families with free access to quality health care, counseling and psychotherapy services, job opportunities, housing assistance, financial aid, scholarships, and family support.
As our way of showing gratitude for your gift, we'll mail you the 100% tax-deductible sales receipt of your vehicle within days after its sale. This will entitle you to receive the maximum tax deduction in the next tax season.
We'll also be hauling your vehicle away without charging you a single dollar.
However, the best reward you'll get is the priceless feeling of satisfaction, knowing that your act of charity will help uplift the lives of our neglected and suffering heroes.
We take almost all types of vehicles, including those that are barely running. As long as the car you're donating is not stolen or abandoned or a total wreck, we wouldn't have a problem accepting it.
There's also no problem as far as your location is concerned. We can collect your donation wherever you are located in the country since our vehicle donation program covers the entire United States.
For more information regarding our donation program, feel free to visit our FAQs page. If you have any questions or concerns, don't hesitate to call us anytime at 877-594-5822. You may also leave us a message here.
Make a Difference in the Lives of Our Heroes Today!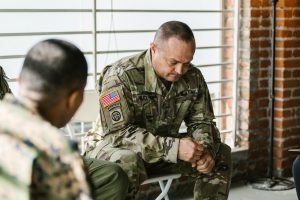 If you want to make a difference in the lives of our hurting heroes, all you have to do is hand over your unneeded clunker to us. We'll turn it into a powerful tool that can transform their lives. Call Veteran Car Donations at 877-594-5822 or fill out our online donation form now!