June 2, 2020
Start Eating Healthier this National Fresh Fruits and Vegetables Month of June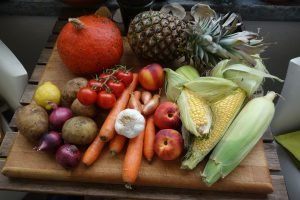 Fresh fruits and vegetables not only add color and flavor to make your dishes stand out. More importantly, they add nutrition to your meals.
June is National Fresh Fruits and Vegetables Month, in celebration of the peak season for garden crops. With your favorite fruits and veggies in season, it's the perfect time to head to the market and take your pick of delicious produce. 
Stock up on your greens, reds, and oranges as zucchini, tomatoes, onions, avocado, and other healthy veggies are delivered fresh in your local market. Berries, apples, oranges, bananas, and other exotic fruits can level up your power smoothies and give you a boost of energy as you start your day or recover from a workout. 
The Health Benefits of Eating Fruits and Vegetables
Studies show that fruits and vegetables provide many health benefits. They can help you attain these objectives:
Lower your calorie intake.
Reduce your risk of suffering from heart disease and stroke. 
Protect you against certain types of cancers. 
The 5 Fun and Easy Ways to Add Fruits and Veggies to Your Diet 
June is the perfect time to start including fruits and veggies in your diet. Even your kids will learn to like and enjoy these healthy foods with these simple tips. 
Use them as garnishing. 
Fruits and veggies can level up your food plating by a notch. Use them as an edible garnish for that restaurant-quality style you want to copy off your favorite cooking show. Encourage your family to eat them as part of the dish. 
Add more portions and cut veggies into smaller pieces. 
A pro tip for getting your family to eat more fruits and veggies is to add more portions of these than required in the recipe. You can also cut veggies like carrots into smaller pieces or mash them. This way, your kids won't be able to resist eating them compared to bigger slices that they can set aside. This cooking hack is employed by some feeding programs to get kids to eat and enjoy their veggies without them knowing that they're eating veggies.
Use veggies as meat substitutes. 
Vegetables are high in fiber and they're filing, so they can serve as substitutes for meat at dinner. They have low calories, too, so they can help you lose weight. 
Steam, season and serve. 
Steamed veggies make great side dishes while fresh veggies make the best ingredients since they're sweet and crunchy. With the right preparation of these veggies, your family can come to love them.
Fruits instead of chips for snacks.
Rather than grab a bag of chips for your movie binge, grab an apple or two instead for a healthier snack alternative. Just wash the fruits well, and your snacks will be ready. Make sure to keep fresh fruits available in your household so you and your family can have them anytime.
Show Needy Veterans They're Not Taken for Granted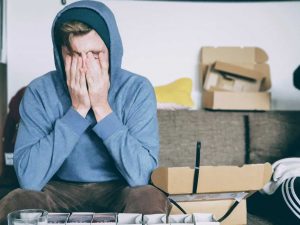 Some people take fruits and vegetables for granted. Just like this food group, some people are also taken for granted despite the many good things they have done. They include thousands of our veterans who are suffering from poverty, unemployment, homelessness, service-connected disabilities, and illnesses including mental health disorders.
You may not know it yet, but you can make a huge difference in their lives by simply donating your old and unwanted clunker to us at Veteran Car Donations.
We collect vehicle donations and sell them at leading auction houses. We then distribute the proceeds to our charity partners. In turn, these IRS-certified 501(c)3 nonprofit organizations use the money to provide needy veterans and their families with financial assistance, free medical treatment, employment opportunities, family support, and other essential services.
While your charitable contribution will provide needy veterans and their families with the assistance they badly need, you, too, will benefit from your charitable contribution. You'll get to enjoy our free towing service and our quick and convenient donation process where you don't have to do any paperwork. On top of that, you'll have the privilege of receiving a top tax deduction in the next tax season.
We accept almost all types of vehicles, regardless of their age or condition. You'll even be delighted to know that we offer free pick-up and towing in all 50 states.
If you're interested to learn more about our vehicle donation program, feel free to visit our FAQs page. If you have any questions for us, call us at 877-594-5822. You may also send us a message online and we'll get in touch with you as soon as we can.
Do Something Extraordinary Today
Make this National Fresh Fruits and Vegetables Month a most memorable one by doing something extraordinary that will uplift the lives of the suffering veterans living in your community. Call us at 877-594-5822 or fill out our online donation form to make your car donation now!