May 13, 2020
5 Fun Hobbies to Try While Indoors Because of the Coronavirus Outbreak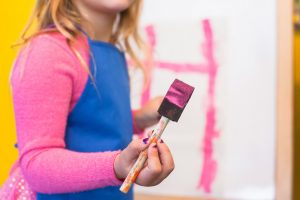 Time may be going slowly while you're quarantined at home with your family amid the coronavirus pandemic. If you're an outdoor person or if you're used to spending a lot of time socializing with other people, staying indoors may seem like an insurmountable challenge.
However, you can actually do a lot of fun stuff while you're home alone or spending a lot of unexpected time with your family. Who knows — you might emerge out of this pandemic as an expert on a new skill. It doesn't even matter if you're the only one who knows about it, as long as you're having fun. 
You might feel boredom start to creep in after a while. You might be ready to scream in frustration at the length of time you've been spending cooped up indoors. Don't forget that while you're wrestling over the deprivation of human contact, frontliners are risking their lives trying to curb the disease from further spreading and trying to cure those who are already sick. 
5 Fun Things to Do While Self-Isolating
Luckily, there are many ways to address your boredom. You can have a lot of indoor fun with these choice activities to lift your spirits:
Sign up for an online class.
Learn something new while you're self-isolating — whether it's a second language, a new skill for your job, or something that's outside your comfort zone. It will be fun to devote time to learning while you're adhering to your state's stay-at-home order. 
Cook delicious dishes.
Whether you're an accomplished home cook with a repertoire of mouth-watering dishes or someone who can't boil water to save a life, you can spend endless hours in the kitchen checking out online recipes that you can experiment on. Better yet, upgrade that canned tuna or meatloaf into something with a restaurant quality to impress your family. Everything is possible when you're in self-isolation. 
Watch Broadway shows.
No kidding — you can indeed stream Broadway shows for free using platforms like YouTube. At the beginning of the coronavirus quarantine, Andrew Lloyd Webber teamed up with Universal for the YT channel The Show Must Go On! to stream Webber's musicals for free every Friday at 2 p.m. EDT and 7 p.m. BST. Perhaps seeing the stage musical magic on your home screens will inspire you to take a trip to Broadway when the pandemic is over. 
Embark on an arts and crafts project.
Perhaps with more time on your hands, you can finally get started on that art project you've been wanting to do for the longest time. Get started on knitting those wonderful Christmas sweaters or that woodworking project you've imagined yourself doing. You can probably take inspiration from a man who recently went viral for making a picnic table for the squirrels in his backyard. Whether your project is big or small, it will give you a great sense of accomplishment. 
Dust out your musical equipment.
Europeans have been using the quarantine period to stage "concerts" in their balconies. People with musical talents play their chosen instruments and sing together to keep each other in high spirits as they weather through the pandemic. In Amsterdam, a veritable electronic dance music concert recently took place with lights and music blaring off from a loud sound system, and everyone was invited to listen in from the safety of their own homes. You can start your own musical revolution by playing some tunes in your backyard or garage. 
Help Our Struggling Veterans in These Critical Times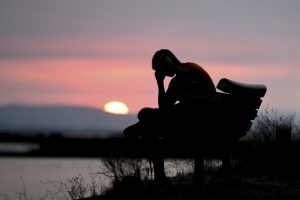 While we're all trying to get through these critical times, our veterans have already been weathering many challenges from the time they left the service. Many of them are mired in poverty as they try to cope with unemployment, service-connected disabilities, homelessness, and mental health problems. Imagine their plight today with the COVID-19 threat adding to their burdens.
That's why we at Veteran Car Donations would like to invite you to support our mission of transforming the lives of our suffering heroes — those men and women who risked their lives to protect ours. All you got to do is to donate to us any vehicle that you no longer need.
You can safely make your donation to us without leaving the comforts of your home. We've taken all the necessary steps to protect our donors at all times during the donation period. Read about it here.
Once we have your vehicle, we'll have it auctioned off. We will then transfer the collected funds to our charity partners, enabling them to render services to more needy veterans and their families living in your local area. These charities provide their beneficiaries with financial assistance, free medical treatment, employment opportunities, family support, and other essential services.
As our token of gratitude, we'll be sending you a tax-deductible receipt, which will entitle you to receive a maximized tax deduction in the next tax season. You will also benefit from our free pick-up and towing service, which is available in all 50 states.
You can donate almost any type of vehicle whether in good condition or not.
For more information about our program, you may browse through our FAQs page. Send us a message here or give us a call at 877-594-5822 if you have any concerns or inquiries.
The Time to Act is Now!
Help improve the living conditions of the destitute veterans in your community. Call us at 877-594-5822 or fill out our online donation form to make a vehicle donation now!