April 11, 2021
April 11th Is a Perfect Day to Spoil Your Pets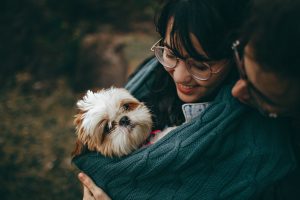 If some people were given the choice, every day would be National Pet Day! There's nothing quite like seeing your furry, feline, or other animal friends as happy as they can be. That's exactly the reason why April 11th was designated as National Pet Day. It's a day to remind us of how much happier our lives are because of these excellent companions.
Pets give us unconditional love, help reduce our stress, and provide us good companionship while never asking for anything in return. While they're unable to verbally tell us what they think or feel, our pets somehow manage to convey to us what they want us to know, especially if they're happy.
Since they make our lives lighter and happier, we can only try our best to give back to them the happiness they deserve. Here are some enjoyable ways of spending National Pet Day with your favorite pets:
Have a photoshoot.
A photoshoot with your pets is a great way to spend National Pet Day. Dress them up in funny costumes and wear one yourself before taking those selfies. Afterward, share the photos with your friends and family through social media to help brighten up their day.
Take them for a walk in the park.
Your pets love to explore the outdoors as they probably spend most of their time inside your house or just around it. Taking them to the park gives them a chance to roam around and probably make new animal friends, too.
Buy them their favorite treats.
Since it's National Pet Day, spoil your pets by giving them their favorite treats. Cook them a slice of bacon, give them a burger, or buy them their favorites from the pet store.
Watch a movie with them.
You don't have to go outside to celebrate National Pet Day with your pets. You can have fun indoors, too. Watch a movie with your pets and hang out together. They may not understand what it is you're watching, but they'll love getting the chance to spend one or two hours with you right beside them.
Spend time playing with them.
For pets, playtime is the best time! Whether it's a game of catch, hide and seek, or plain old roughhousing, nothing makes our pets happier than us spending time playing games with them.
Reach Out to the Suffering Vets in Your Community
Pet lovers are everywhere, even in the ranks of our retired servicemen and servicewomen. Unfortunately, some of them might not be in the best mood to celebrate National Pet Day with their pets because they face tough challenges in life.
Leaving the military isn't as easy as it sounds. Some of our veterans find themselves out on the streets, homeless and begging for alms from passersby. Some are unemployed and not receiving any form of assistance. Others are suffering from service-connected disabilities, injuries, and illnesses, including mental health disorders.
Don't forget that these are the men and women who fought for us and risked their lives to keep us safe and enjoying our lives in freedom. They're our nation's heroes.
If you care for them, lend them a helping hand. All you got to do is donate any vehicle you no longer need to us at Veteran Car Donations. We'll auction off your donation and use the proceeds to support the life-changing programs and services that our veteran-focused charity partners deliver to their beneficiaries. These are IRS-certified 501(c)(3) nonprofits that are dedicated to improving the living conditions of our veterans. They provide their beneficiaries with quality health care, financial aid, housing assistance, employment opportunities, family support, educational scholarships, psychotherapy services, and many other benefits.
As our donor, you'll get to enjoy the maximum tax deduction based on the selling price of your vehicle during its auction. We'll send you the 100% tax-deductible sales receipt of your car within days after its sale. You can then use this receipt to claim your tax write-off in the next tax season.
You'll also benefit from our free pickup and towing service, which is available to our donors in all parts of the country.
Aside from the material rewards in store for you as our donor, you'll also be privileged to enjoy a most satisfying donating experience, knowing that your act of charity will help transform the lives of our nation's heroes.
You can donate not just your old car but almost any other type of vehicle that you no longer need.
If you want to learn more about our vehicle donation program, feel free to visit our FAQs page. For inquiries or concerns, reach out to us at 877-594-5822 or send us a message online.
Help Give Our Heroes the Benefits They Deserve Today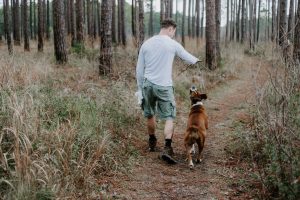 Let this year's National Pet Day celebration on April 11th be a memorable one not just for you and your pets, but for our heroes as well. A car donation from you can go a long way in giving them all the benefits that they deserve. Call Veteran Car Donations at 877-594-5822 or fill out our online donation form now!