August 30, 2021
Have a Blast at the Beach on August 30th Before Summer Ends!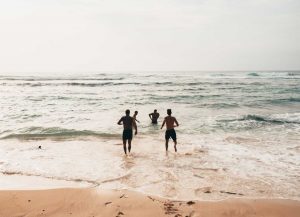 We celebrate National Beach Day on August 30th, two days before the traditional end of summer in the United States. The unofficial holiday celebrates the beauty of our beaches and encourages people to join in beach clean-up parties to help save wildlife.
National Beach Day was created in 2014 by Colleen Paige, a lifestyle expert and certified beach lover. She specifically wanted a day devoted to highlighting the harmful effects of beach garbage on birds and ocean mammals. She launched a campaign promoting beach cleanliness, urging people to do their part in cleaning our beaches.
National Beach Day grew in popularity and has since spread from Colleen's home in sunny Southern California. It's now celebrated throughout the country.
On August 30th, make the most of National Beach Day by heading to your favorite beach together with your family or friends. Veteran Car Donations has compiled five tips on how you can fully enjoy your time at the beach:
Beach book reading.
Grab your favorite books, a cold drink or two, and head to the beach. Find a quiet spot, preferably one that's cool and shady. Enjoy the day with your eyes glued to the pages of the books you've brought.
Organize a beach clean-up.
Look for a beach near your area that's in desperate need of a clean-up. Prepare the cleaning materials you'll need like disposable gloves, trash bags, and perhaps a shovel or two. Invite anyone willing to help to come along.
Plan a beach outing.
This is the simplest way to enjoy National Beach Day. All you'll need is the company of your family or friends when you plan a beach outing on August 30th.
Collect seashells.
Seashells come in all colors, shapes, and sizes. They make great home decorations. You can even start your own seashell collection. Go to the beach and try to see how many different ones you can find.
Spend the day playing Frisbee.
This is a classic game that everyone will enjoy. A Frisbee is all you need to start playing the game with your kids, spouse, or friends. Nothing spells fun more than sand in your feet, running around the beach playing Frisbee.
Got a Clapped-Out Car? Here's Something Great You Can Do With It!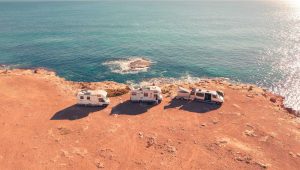 One man's trash could be another man's treasure. However, we're not talking about the trash you may find on the beach. We're talking about an old and unwanted vehicle that's just gathering dust in your garage. Did you know that you can still use this clunker to do a great and noble deed?
Consider donating this vehicle to us here at Veteran Car Donations. We'll use your gift to improve the living conditions of the veterans and their families residing in your community.
We'll put your vehicle up for auction, with the proceeds going to our veteran-focused nonprofit partners. These IRS-certified 501(c)(3) nonprofit organizations are dedicated to promoting the welfare of our nation's veterans, particularly those who are homeless, jobless, and suffering from service-connected disabilities and illnesses, including mental health disorders.
Our nonprofit partners use the funding we give them to deliver free quality health care, financial aid, housing assistance, employment opportunities, family support, educational scholarships, psychotherapy services, and many other benefits to deserving veterans and their families.
Your act of charity will also allow you to dispose of a clunker you no longer need at no cost to you. We'll provide you with our free professional towing service wherever you are in the country.
Moreover, your gift will entitle you to receive the maximum tax deduction in the next tax season.
Best of all, you'll get to experience the priceless satisfaction of helping our nation's heroes live the decent and satisfying life they deserve.
We accept almost all types of vehicles regardless of their age or condition for as long as they have valid titles and are not a total wreck. If you're uncertain about your vehicle's eligibility for our program, check out this page.
For more details on our vehicle donation program, including our quick and easy donation process, visit our FAQs page. Call us at 877-594-5822 or send us a message here should you have any questions or concerns that you'd like us to address.
Build a Bright Future for Our Hurting Heroes Today!
That clapped-out car in your garage is definitely not a piece of trash. It's worth so much more than you think. Hand it over to us at Veteran Car Donations and we'll turn it into a life-changer for our nation's unsung and neglected heroes. Call 877-594-5822 or fill out our online donation form now!