October 4, 2020
Lifestyle Changes Worth Keeping in Post-Pandemic World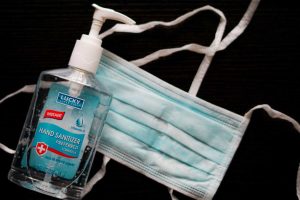 When the Covid-19 pandemic began sweeping the world, lockdowns, quarantines, and social distancing became the norm. Almost everything in the way we live our lives as we know abruptly changed. Suddenly, everyone became more concerned about their health, hygiene, and sanitation.
However, signs have emerged that the spread of the novel coronavirus is slowing down in some areas. However, one thing will likely happen: Many of the changes that this pandemic has caused won't fade away even after Covid-19 becomes history.
What Are the Healthy Habits Worth Keeping Even After Covid-19?
Sooner or later, this pandemic will eventually be brought to an end. When it does, you shouldn't be slacking off on the healthy habits that you adopted during the outbreak. Check out these habits to keep even after Covid-19:
Wash your hands frequently.
When experts found out that the novel coronavirus could survive on various surfaces, everyone started the habit of washing their hands like crazy. Even when life returns to a familiar state, you should hang on to this habit before you eat your food, after you use the restroom, or after you touch anything that other folks could have possibly handled.
Washing your hands frequently will help you steer clear of all types of disease-causing viruses and bacteria that cause food poisoning, the common cold, flu, and other illness. While you're at it, be sure to thoroughly scrub your fingers, palms, thumbs, as well as the backs of your hands.
Quit touching your face.
Did you know that you can easily introduce disease-causing pathogens to your body each time you touch your face? It doesn't matter how many times you wash your hands or how many bottles of hand sanitizer you consume in a week — you can never be sure that your hands are 100% free from germs. The best way to keep yourself protected is to break the habit of touching your face, eyes, nose, and mouth.  
Prioritize sleep.
When the pandemic was raging and people were forced to stop going to late-night parties and other social events that caused them to stay out late, everyone had their chance of getting more sleep. If you've learned to prioritize sleep during this time, don't give up this habit even when the pandemic dies down. Getting enough sleep helps keep your immune system strong and your mind and body healthy.
Eat nutritious food.
Thanks to the Covid-19 outbreak, more and more people are now cooking their meals at home. As a way to support their immune system, numerous households have learned to stick to healthier options such as whole grains, fresh fruits, and vegetables. When the pandemic winds down and you can enjoy eating at your favorite restaurants again, make it a point to maintain a healthy diet.
Exercise regularly.
When health clubs closed during the pandemic, people started to exercise at home or take walks to the nearest park. When life returns to normal, you better hang on to this habit, so that you can continue enjoying its physical, mental, and emotional benefits.
Free Our Vets from a Life of Misery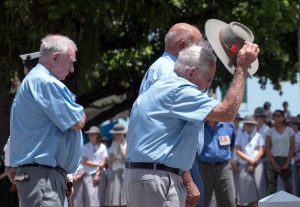 Kindness and generosity should never go out of style — whether Covid-19 is still with us or has already dissipated. If you have an extra vehicle that you no longer need, consider donating it to Veteran Car Donations to help free our suffering veterans from a life of misery.
These are our former servicemen and servicewomen who are finding it difficult to support themselves and their families because they're unable to find jobs. Many of them are suffering from service-connected disabilities and illnesses, including mental health issues. Some have become so impoverished that they've been forced to live on the streets as homeless people.
Your donation will help address all these woes. We'll have your donated vehicle auctioned off, with the proceeds distributed to our charity partners. These IRS-certified 501(c)3 nonprofits will use the money to provide their veteran beneficiaries with quality health care, financial aid, housing assistance, employment opportunities, family support, educational scholarships, psychotherapy services, and many other benefits.
As our donor, you also stand to benefit from your generous gesture. You'll get to enjoy our free towing service and our quick and convenient donation process where you don't have to do any paperwork. On top of that, you'll have the privilege of receiving a top tax deduction in the next tax season.
We accept almost all types of vehicles, regardless of their age or condition. Our free pickup and towing services are available in all 50 states, which means that you can make your donation wherever you are in the country.
If you're interested to learn more about our vehicle donation program, feel free to visit our FAQs page. If you have any questions for us, reach us at 877-594-5822. You may also send us a message online and we will get in touch with you as soon as we can.
Impact Lives of Our Heroes Today!
Who would've thought that your clunker can make a huge impact on the lives of our suffering heroes? Show them you care with your car donation. Call Veteran Car Donations at 877-594-5822 or fill out our online donation form now!