December 7, 2020
5 Helpful Tips for a Better Night's Sleep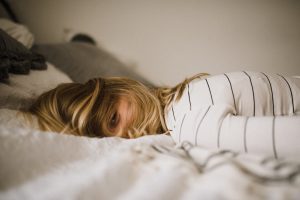 People who don't get enough sleep will eventually get tired of feeling tired. Those who have trouble sleeping, staying asleep, or getting back to sleep may have resorted to sleeping medications in an attempt to experience restful and satisfying slumber. If you're struggling with sleep issues, you may want to try making simple lifestyle changes.
Simple Things You Can Do to Sleep Better at Night
Contrary to what you may have initially thought, you can tinker with your internal clock so that you will have no trouble sleeping. If you're someone who has had enough of restless nights that lead to weary mornings, Veteran Car Donations has pulled together this list of useful tips for a better night's sleep.
Move your body.
One of the most effective ways to avoid sleepless nights is to work up a sweat during the day. Exercising by going for a brisk walk or a run won't only make you fit, but it will also help you sleep like a baby at night. Regular physical activity enhances your body's production of melatonin, which is the hormone that regulates your sleep-wake cycle.
It's important to note that exercising before bedtime will only keep you awake. The best time to do your workout is in the morning. While you're at it, expose yourself to daylight because this will help improve your body's natural 24-hour internal clock.
Reserve your bedroom for resting and sleeping.
It's extremely important to create an environment that's ideal for resting and sleeping. Since light and noise can make it difficult for most people to fall asleep, make sure that your bedroom is dark and quiet. If possible, consider using some earplugs and room-darkening shades.
Furthermore, try to avoid using your bedroom as your office or your entertainment area. As much as possible, never respond to emails, answer calls, or watch TV right before bedtime. Train your mind to associate your bedroom with sleeping and not wakefulness.
Establish a sleep ritual.
You can effectively promote sleep by establishing a set of bedtime rituals that will help your body and your mind understand that it's time for sleep. These rituals may include taking a warm bath, doing some relaxing breathing exercises, drinking a glass of warm milk, or listening to soothing sounds or calming music.
Set a sleep schedule.
Your goal is to get at least seven hours of restful sleep. To make this happen, try to go to bed at the same time each night and wake up at the same time each morning. Should you need to stay up on weekends, try to limit the time difference to no more than an hour.
Steer clear of alcohol and caffeine.
If you think that an alcoholic beverage can make you sleepy, think again. Not only does it stimulate your senses, but it will also disrupt your sleep later in the night. Also, it's never wise to have tea, coffee, or soda before bedtime because caffeine is the enemy of sleep.
Sleeping Problems Give Hint of Veterans' Woes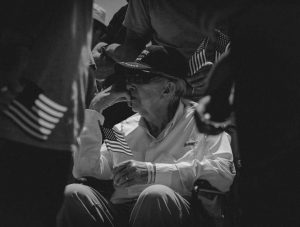 Among people who have difficulty sleeping are many of our veterans whose minds are heavy with concerns and anxieties about their prevailing condition. These are our former troops who are suffering from service-connected disabilities, mental health disorders, unemployment, and homelessness.
Did you know that you can help improve the living conditions of these veterans by simply donating any type of vehicle you no longer need to Veteran Car Donations?  We'll have your donation auctioned off, with the proceeds going to our IRS-approved 501(c)3 nonprofit partners, enabling them to render services to more needy veterans and their families living in your area. Your donated vehicle will help our charity partners in providing them with financial assistance, free medical treatment, employment opportunities, family support, and other essential services.
As our token of gratitude, we'll be sending you a tax-deductible receipt, which will entitle you to claim a maximized tax deduction in the next tax season. You will also benefit from our free pick-up and towing services.
You can donate almost any type of vehicle whether in good condition or not. You can make such a donation anywhere in the country since we have vehicle donation programs in all 50 states.
For more information about our program, you may browse through our FAQs page. Send us a message here if you have any concerns or inquiries, or give us a call at 877-594-5822. 
Give Back to Our Heroes Today!
Our veterans sacrificed a lot and risked their lives to keep all of us safe and protected. Now is the time to give back to them. Call us at 877-594-5822 or fill out our online donation form to make your vehicle donation now!