September 22, 2021
Get Ready for This Celestial Event on September 22nd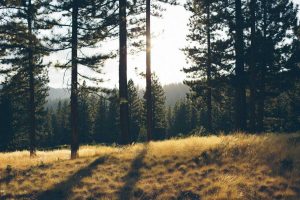 The autumn equinox occurs in the Northern Hemisphere in September of each year. In most years, it happens either on September 22nd or 23rd. However, it can also occur on September 21st or 24th. The reason for this is that the length of a calendar year — which is 365 days — is not equal to the time it takes for Earth to travel around the sun, which is 365.25 days. This year, the autumn equinox takes place on September 22nd.
The autumn equinox marks the first day of fall or autumn in the Northern Hemisphere. On the same day, the exact opposite happens in the Southern Hemisphere where people experience the first day of spring instead.
For centuries, people from different cultures have been celebrating the fall equinox with different customs and traditions. Since the event coincides with the fall harvest season, a lot of these celebrations revolve around giving thanks to deities for a bountiful harvest.
How much do you know about the autumn equinox? To help gain a better understanding of this year's upcoming celestial event, Veteran Car Donations has compiled five interesting facts that might surprise you:
Harvest Moon
A full moon that's closest to the autumn equinox is called the Harvest Moon. Each year, the Harvest Moon takes place on a different date since the full moon can occur anywhere from two weeks before the autumn equinox happens to two weeks after. The term "harvest moon" dates back to the time when there was still no electricity and farmers had to depend on the moon's light to harvest their crops late into the night.
Quick celestial event
While the autumn equinox is celebrated all day long, the celestial event itself takes place for just a few minutes. This happens when the sun crosses the celestial equator, which is the imaginary line in the sky above the Earth's equator, from north to south.
Equinox meaning
The word equinox comes from two Latin words, aequus which means "equal," and nox, which means "night." Since it signifies autumn's arrival, it was termed as the autumn equinox for those in the northern part of the world.
Stonehenge rituals
In the olden days, pagans would gather at the Stonehenge in Wiltshire, England, to watch the sunrise and perform their rituals.
Biological changes in animals
The autumn equinox is also experienced by animals. Some go through biological changes that alter their habits and activities. It's often a cue when these animals start gathering more food and finding suitable places for them to hibernate for the coming winter.
Let the Autumn Equinox Inspire You to Do This
Since the autumn equinox marks a change in the season, you can take inspiration from this celestial event to bring positive changes in the lives of the struggling veterans in your community.
You can easily do this by simply donating any vehicle you no longer need to us here at Veteran Car Donations. It's the best way for you to dispose of an unwanted vehicle while using it to serve a truly worthy purpose — that of improving the living conditions of our suffering veterans. These include those former service members in your community who are homeless, disabled, unemployed, and afflicted with illnesses, including mental health disorders.
We sell vehicles donated to us and use the proceeds to help fund the vital programs and services of our veteran-focused charity partners. Just like us, these IRS-certified 501(c)(3) nonprofits are fully committed to serving our nation's disadvantaged and underserved veterans. They use the funding to provide their beneficiaries with free quality health care, financial aid, housing assistance, employment opportunities, family support, educational scholarships, psychotherapy services, and many other benefits.
Donating to Veteran Car Donations is quick and convenient. You can donate in the comfort of your home since all you have to do is contact us.
You also won't be going home empty-handed after making your donation. You'll get to enjoy valuable perks, one of which is getting entitled to receive the maximum tax deduction in the next tax season. You also don't need to pay for our pickup and towing services. We offer them for free to our donors in all parts of the United States.
Above all, you'll have the ultimate pleasure and satisfaction of doing something extraordinary that can help uplift the lives of our nation's heroes.
We take almost all types of vehicles, regardless of their age or condition.
For more information on our vehicle donation program, visit our FAQs page. Should you have any inquiries or concerns, you may call us at 877-594-5822 or write to us here.
Touch Hearts of Our Heroes Today!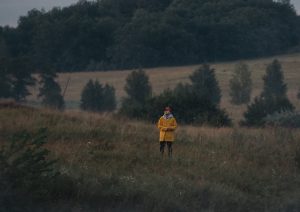 This autumn equinox, turn a car that's no longer useful to you into a meaningful gift for our hurting heroes. Such a donation will surely touch their hearts and help transform their lives. Call Veteran Car Donations at 877-594-5822 or fill out our online donation form now!