April 7, 2021
April 7th a Day for Global Health Awareness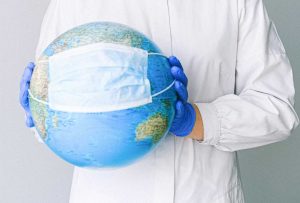 Every year, we dedicate April 7th as a day for global health awareness. World Health Day was created to highlight critical health issues, raise awareness, and serve as an opportunity to focus attention on pressing health issues around the world. Each World Health Day celebration has a specific theme focusing on current health concerns that the World Health Organization (WHO) wants to put the spotlight on.
World Health Day isn't only limited to physical health since it touches on other health aspects as well. Over the past 50 years since its first observance, topics that have been highlighted ranged from mental health and child care to climate change.
Know more about this annual campaign happening on April 7th. We've listed 5 landmark health events that took place during the observances of World Health Day through the years.
1948: WHO constitution went into effect.
The constitution for the creation of the WHO went into effect on April 7, 1948. This is why we celebrate World Health Day on April 7 every year. The WHO constitution was earlier adopted on July 22, 1946, by representatives of 61 states meeting in New York.
1963: Search made for the first baby given anti-TB vaccine.
In 1963, the WHO tried to locate the first baby who was given a vaccine against tuberculosis. He was vaccinated 40 years earlier (1921) in Paris, and the world health body wanted to prove that a vaccinated baby can grow up into a healthy adult even if they had family members living with them who were sick.
1966: Concern raised on 'mental pollution.'
1966 saw people focusing on "mental pollution," especially those living in cities. That year saw world health leaders expressing concern about the mental problems caused by environmental pollution in big cities
1977: Vaccination drive launched against 6 diseases.
To officially mark World Health Day in 1977, the WHO organized a vaccination drive for children against 6 diseases. These were diphtheria, measles, polio, tetanus, tuberculosis, and whooping cough.
1987: World No Smoking Day created.
World health leaders meeting in Geneva decided to create a World No Smoking Day in 1987 to draw global attention to the deaths and diseases caused by smoking.  The day was observed on April 7th of the following year.

Our Veterans Face Health Woes and More!
If you're looking for a worthy cause to support in the observance of World Health Day on April 7th, how about reaching out to the suffering veterans in your community?
Sadly, many of our former service members are living miserable lives, burdened by their service-related disabilities and illnesses, including mental health issues. As a result, they're unable to find decent and stable jobs. Some have fallen deep into poverty and have become homeless, forced to beg for alms on our streets just to survive.
You can easily extend assistance to them. All you have to do is to donate any vehicle you no longer need to us at Veteran Car Donations. By auctioning it off, we'll be able to convert it into a fund-generating tool for our veteran and military nonprofit partners.
The proceeds from the sale of your donated vehicle will help support the vital programs and services being delivered by these IRS-certified 501(c)(3) nonprofit organizations. Thanks to your donation, they will be able to provide more deserving veterans and their families with quality health care, financial aid, housing assistance, employment opportunities, family support, educational scholarships, psychotherapy services, and many other benefits.
As our donor, you'll get entitled to claim the maximum tax deduction in the next tax season. You'll also receive free pickup and towing service from us wherever you're residing in the country.
The best reward you'll get, however, is the priceless feeling of joy and satisfaction for helping uplift the lives of our nation's heroes.
We take almost all types of vehicles, including those that barely run anymore. Head over to this page to get a complete idea of what we usually accept as donations.
If you want to learn more about our vehicle donation program, feel free to visit our FAQs page. For inquiries or concerns, reach out to us at 877-594-5822 or send us a message here.
Show You Care for Our Heroes' Health and Wellbeing Today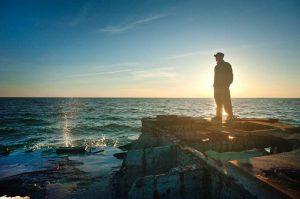 You can turn World Health Day on April 7th into a day for giving our heroes the health and other benefits they deserve. A simple vehicle donation can leave a lasting impact on their lives. Call Veteran Car Donations at 877-594-5822 or fill out our online donation form now!