February 1, 2022
Reflect on the Significance of This Special Day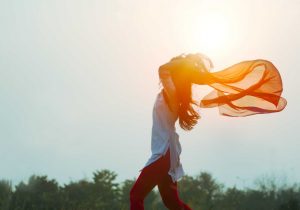 Every year on the first of February, we celebrate National Freedom Day. It's a holiday that commemorates the day in 1865 when President Abraham Lincoln signed what would later become the 13th Amendment to the U.S. Constitution, outlawing slavery in the United States.
The holiday is credited to a former slave named Major Richard Robert Wright, Sr. He was responsible for leading the effort to proclaim a National Freedom Day, saying that it was the signing of the 13th Amendment that led to freedom for all American slaves and not the Emancipation Proclamation, which was the presidential proclamation that Lincoln issued on January 1st, 1863.
The bill to officially designate February 1st as National Freedom Day was passed only a year after Wright's death in 1947, with the measure later signed into law by President Truman.
How You Can Best Celebrate National Freedom Day
You can observe National Freedom Day by reflecting on the significance of this event and celebrating the freedoms we enjoy as citizens of a free country. Veteran Car Donations shares five meaningful ways of celebrating this special day:
Post about National Freedom Day on social media.
Use your social media platforms to spread awareness about National Freedom Day. You can share an impactful photo depicting freedom or post informative articles that discuss what National Freedom Day is all about.
Know more about the 13th
While most of us have a general idea of what the 13th Amendment is all about, some may want to know more about it. On National Freedom Day, take time to research the amendment that formally abolished slavery. 
Watch documentaries and films about slavery.
Find documentaries and films that talk about slavery, its impact, the resulting civil war, and its eventual abolishment. 
Attend a forum or lecture that discusses the 13th Amendment.
Learn from experts and engage in discussions with your fellow countrymen by attending a lecture about the 13th Amendment.
Support those who fought to protect our freedoms.
One of the reasons why we enjoy the freedoms that we have today is because of the brave men and women in our military who protect it. Help support the ones who have already left the service by donating to organizations that reach out to veterans in need.
Help Free Our Vets from a Life of Suffering
Celebrate National Freedom Day by helping free our veterans from a life of struggle and suffering. Help relieve them of their burdens such as unemployment, disabilities, homelessness, and illnesses, including mental health issues, that prevent them from living decent and dignified lives.
An easy way for you to do this is by donating a vehicle you're not using anymore to us at Veteran Car Donations.
We'll have your car auctioned off, converting it into a fund-generating tool for our veteran and military nonprofit partners. The proceeds from the sale of your donated vehicle will help support the life improvement programs and services being delivered by these IRS-certified 501(c)(3) nonprofit organizations to their beneficiaries.
Thanks to your donation, our nonprofit partners will be able to provide more deserving veterans and their families with free quality health care, financial aid, housing assistance, employment opportunities, family support, educational scholarships, psychotherapy services, and many other benefits.
You will also benefit from your charitable contribution since you'll get to enjoy our free towing service, which is available to our donors in all 50 states plus the District of Columbia.
Your gift will also entitle you to receive the maximum tax deduction in the next tax season. We'll promptly send you by mail the 100% tax-deductible sales receipt of your vehicle after its sale.
Above all, you'll have the ultimate pleasure of doing something extraordinary that can help uplift the lives of our nation's suffering and neglected heroes.
We accept a wide range of vehicle types in our donations program regardless of the vehicle's age, mileage or condition. We even accept vehicles that no longer run.
For more information regarding our vehicle donation program, including our quick and easy donation process, feel free to visit our FAQs page. You can also give us a call at 877-594-5822 or send us a message here for your inquiries or concerns.
Give Back to Our Heroes Today!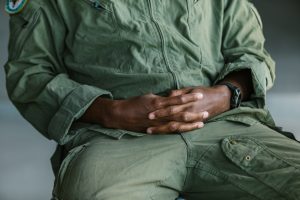 Use your unwanted auto to uplift the lives of our veterans. Show them that their sacrifice and service have not been forgotten. Call Veteran Car Donations at 877-594-5822 or fill out our secure online donation form now!