May 25, 2020
5 Patriotic Party Appetizers to Enjoy on Memorial Day Weekend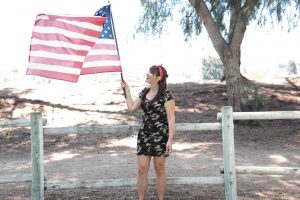 Memorial Day is that time of the year when we pay our respects to the men and women who died while serving in the U.S. military. Observed every last Monday of May, many Americans pay homage to their fallen heroes by going to cemeteries and memorials to light candles and put up flags in the heroes' gravesites.
However, Memorial Day weekend is not only a day to honor our heroes. It is also a day to celebrate the start of summer. This year, Memorial Day falls on May 25th, so you'd better get ready for some patriotic-themed fun activities and parties!
Patriotic Appetizers
What's a party without appetizers? If you're having stars and stripes-themed get-together with your family or your neighbors, here are some excellent ideas to liven up the menu with easy to prepare finger food and drinks. 
Star-Spangled Pretzels
Get some pretzel sticks and use some candy melts to decorate them. Melt white candy melts and dip the pretzel up to 2/3 of its way. Let it dry. Melt red and blue candy melts as well and dip the pretzel rod into the blue candy and dry it again. Once dry, draw some stripes on the white part to imitate the flag. Add some small star sprinkles on the blue part and you have some patriotic-looking pretzels ready to serve! 
Patriotic Fruit Platter
You can design a fruit and pretzel platter and set it up like a flag. This time, use small pretzels and coat them in white candy melt. Slice up strawberries and alternate their position to make the stripes in the flag. Next, fill a small square bowl with blueberries to make the blue section of the flag. It is both healthy and patriotic. 
Watermelon Feta Blueberry Salad
This salad is made up of watermelon slices, bits of feta cheese, blueberries, and some mint. It could be presented in two ways: You can put them in a jar or on a plate, and they would look excellent both ways. It is also super easy to prepare. 
Firecracker Pasta Salad
This mix of bowtie pasta (half dyed in blue and half plain) is both filling and tasty. Just mix it with mozzarella cheese, diced tomatoes, red onions, white kidney beans, and sliced pepperoni. Add Italian dressing and store it in the fridge until the guests arrive. Kids and adults alike will surely love the color scheme. 
Red Blue and White Jello
Sometimes, something simple makes the best impact. Jello is a sure-fire bestseller in your appetizer table. Layer three colors of Jello on top of one another and make sure to add some condensed milk into the clear Jello mix to bring out the white. Cut it into squares or stars by using a cookie cutter, and you're all set to serve your mini flags. 
Help Our Suffering Patriots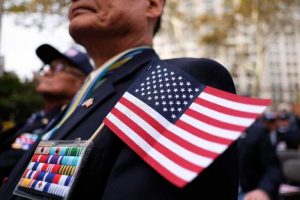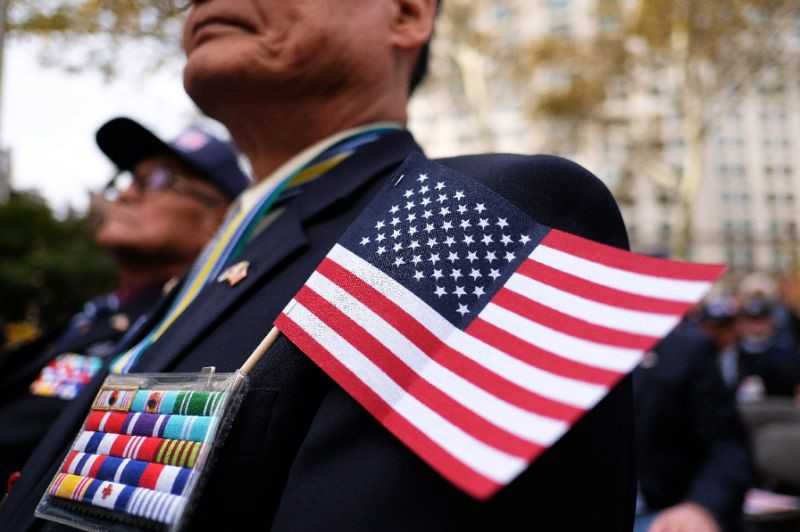 When you talk of patriotism, there could be no greater patriots than the men and women who sacrificed their lives to protect ours and preserve our freedoms, too. Veterans may have survived wars, but it does not mean that their ordeal is over. Despite the government's best efforts to provide care for our former servicemen and servicewomen, there are still thousands of them who need help. 
It has become quite common to see homeless and impoverished veterans loitering our streets, with some of them even having mental health issues. Memorial Day is the perfect time to liberate them from their ordeal. You can do your part by donating a vehicle to us at Veteran Car Donations. 
If you happen to be considering junking your old car, RV, boat, or whatever vehicle you no longer use, you can donate it to us instead. We sell off donated vehicles at a fair price and use the proceeds to support the programs and services of our charity partners.
These IRS-certified 501(c)3 nonprofit organizations provide deserving veterans with medical assistance for those confined in military hospitals, financial aid for those who have no means of support, skills training and job matching for those who want to find decent work, family support, and other essential services.
When you donate to us, you can rest assured that we will take care of the free towing of your vehicle wherever you are in the United States. 
You will also be entitled to a top tax deduction in the next tax season.
Visit our FAQs page to learn more about our program. You can also call us at 877-594-5822 or leave us a message here for your questions and concerns.
Donate to Show Patriotism Today
Supporting the patriots who showed bravery on the battlefield is an act of patriotism in itself. It is the perfect act of patriotism to show on Memorial Day. Call us at 877-594-5822 or fill out our online donation form to make your car donation now!