August 9, 2020
Camping Boost Seen Once Quarantine Restrictions Are Lifted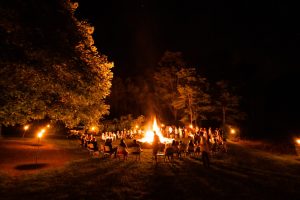 Camping has become an increasingly popular activity here in the country. In the past years, there has been a steady rise of people who have flocked to camping grounds and became instant fans of the great outdoors.
Based on the 2018 North American Camping Report sponsored by Kampgrounds of America (KOA), some 77 million American households have at least one member who camps occasionally. It is a number that has been increasing since 2014.
Summertime is the best season to take out your gear to camp. The weather is ideal and it is a time when kids are having their break from school. People take advantage of these conditions to maximize this seasonal pastime.
Why People Love Camping
There are plenty of reasons why camping enthusiasts love the activity so much. Here are just some of the reasons why more and more people are finding a new appreciation for it.
Camping opens you up to new experiences.
Traveling to different locations, meeting new people, pitching a tent, starting a fire, watching the stars, and even dealing with bugs help you experience different things outside the comfort of your home.
You may not have a bathtub available for you to relax. You might even have to improvise your shower to get cleaned up. You may have no soft mattress for bedtime. Even then, your sleeping bag and the sense of accomplishment you feel from surviving in the great outdoors will make you sleep soundly.
Camping Is educational.
If you've ever wondered why scouts include camping as part of their team-building activities for kids, it's because spending time in the great outdoors opens up children to different life-enriching experiences. They learn basic skills, observe animals and insects, and also learn to work together to get tasks done.
Camping is a great form of exercise.
If you're getting tired of your normal office routine, which entails long hours of sitting down and staring at the computer, it may be time for you to get up and go camping. The activity gives you an alternative way to exercise your brain and your body as you find time to appreciate a long-deserved hike, which can quickly improve your mood. It also challenges your practical and problem-solving skills with the different tasks involved in having the perfect camping trip.
Camping increases your vitamin D intake.
If you already feel like a vampire from staying indoors for too long, your body may already be lacking vitamin D, which is essential for bone health. Embrace the sunlight more when you take that hike for the perfect spot to pitch your tent.
Camping is versatile.
You don't have to travel long hours to camp. You can pitch your tent in your backyard and simply enjoy watching the night sky as you strum your guitar or tell your kids scary stories in the dark. Camping can even be done indoors if you want to try something different.
Positive Outlook for 2020 Summer Camping
The Covid-19 pandemic is posing tough challenges for the camping community. However, a recent KOA report hints at a generally positive outlook once travel restrictions are lifted. Here are the reasons why:
More Americans have developed an interest in camping because of the pandemic.
Campers and non-campers alike rank camping as the safest form of travel once quarantines are lifted. 
Camping and glamping (luxury camping) may see an uptrend as travelers opt to cancel earlier planned travels. 
Social distancing and the new normal will impact the size of camping groups and destination choices. 
There is an uptrend for RV camping due mainly to hygiene concerns in hotels, resorts, and other communal facilities.
Most travelers look forward to spending time with their families outdoors.
The Disadvantages that Many Vets Have to Contend With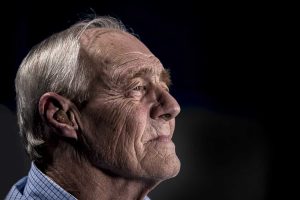 Camping, trekking, fishing, and doing other adventurous activities outdoors will surely gladden the hearts of many of our veterans — if only they have the opportunities to do so.
However, many of them are hampered from enjoying the wonders of nature and living a good life by certain disadvantages that they have to contend with. These include having service-connected disabilities and injuries, mental health issues, and lack of income due to unemployment, leading to poverty and homelessness.
There's one thing you can do to ease the plight of these struggling veterans, and it won't cost you anything: Donate your old and unwanted vehicle to us at Veteran Car Donations.
We'll have your donation auctioned off, with the proceeds going to the nonprofit organizations that we are in partnership with.
These IRS-approved 501(c)3 nonprofits use the money to provide disabled veterans with opportunities to enjoy therapeutic outdoor activities to help in their rehabilitation. The generated funds are also used to allow beneficiaries to benefit from nature-based psychotherapy, team-building, and family dynamics development programs.
They are also given financial assistance, employment opportunities, housing assistance, family support, free health care, educational scholarships, and many other essential services.
You will also benefit from your charitable contribution since you'll get to enjoy our free towing service wherever your vehicle is located in the country.
You'll also enjoy our quick and convenient donation process where you don't have to do any paperwork. On top of that, you'll have the privilege to receive a maximized tax deduction in the next tax season.
If you have safety concerns amid the continuing health crisis, be assured that we've taken specific measures to protect our donors at all times during the donation process. You can safely make your donation without leaving the comfort of your home and without putting your health at risk through our contactless pickup service.
To know the different types of vehicles that we accept for donation, check out this page.
If you have any questions or concerns, feel free to call us at our toll-free hotline 877-594-5822 or you may send us a message here. Check out our FAQs page for more information on our donation program. 
Help Our Heroes Overcome Their Challenges Today!
The life of a veteran is a constant battle for survival. That's surely not the life that they deserve after their long years of service to the country. The time to help them is now. Call Veteran Car Donations at 877-594-5822 or fill out our online donation form to get started with your car donation now!