March 23, 2022
How to Brave the Outdoor Hazards that Winter Brings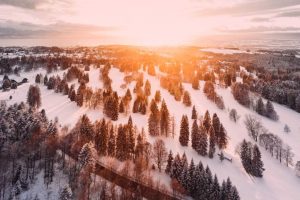 There's no better time to stay indoors than in winter. Why would someone choose to leave the warmth and comfort of home by going outside if there's no compelling reason to do so?
Unfortunately, as much as we prefer to stay indoors during the cold winter months, we need to go out to run an errand, head to the market or grocery store, and go to the office. This means leaving the safety of our homes and braving the outdoor hazards that the winter season brings.
To help protect you from winter hazards, Veteran Car Donations presents five safety precautions you need to take outdoors:
Check the weather forecast.
You don't want to be caught outside during a snowstorm or a surprise freeze. Check your local weather forecast so you're aware of the possible weather changes for the day.
Bundle up.
Dress in appropriate clothing when venturing outdoors. Wear lightweight layers that can keep you well insulated but can easily be taken off when needed. Make sure all of your body parts are covered from exposure, including your hands, ankles, and neck.
Be aware of your surroundings.
Watch where you're walking, what's above you, or any potential dangers coming your way. Staying aware is one of the most important things you can do to stay safe when you're outdoors.
Keep your phone well-charged.
Your phone can be a life-saver in case of emergencies. The last thing you'd want is not to be able to contact anyone for help during an outdoor emergency because your battery is dead. Keep your phone charged or bring a small power bank so you can charge your phone if needed.
Know the signs of hypothermia.
Hypothermia happens when your body's temperature drops too low. Since the temperature drop is gradual, symptoms start slowly and you might not realize the danger you're in until it's too late. Watch out for the signs of hypothermia such as shivering, dizziness, confusion, and breathing difficulty.
Got a Car That No Longer Feels Safe to Drive This Winter? Here's What You Can Do with It
Do you have an old car that has become prone to breakdowns? If you no longer feel safe driving it especially this winter with all the road hazards you can imagine, better not take your chances. Perhaps it's time to get yourself a new and more dependable ride.
Don't worry, your ancient sedan still has great value. You can give it a new and worthy purpose by turning it over to us at Veteran Car Donations. We'll use your donation to improve the living conditions of the disadvantaged and impoverished veterans in your area.
Our team will fix your auto before putting it up for auction. We'll then transfer the proceeds to some of our nation's leading military and veteran nonprofit organizations that are in partnership with us. These IRS-certified 501(c)(3) nonprofits are dedicated to uplifting the lives of veterans who are homeless and unable to find jobs as well as those who are suffering from service-connected disabilities and serious illnesses, including mental health conditions.
Our nonprofit partners use the funding we give them to provide their beneficiaries with free quality health care, financial aid, housing assistance, employment opportunities, family support, educational scholarships, psychotherapy services, and many other benefits.
You will reap valuable rewards from your charitable contribution. You'll get to benefit from our free professional towing service, which we will provide you at your convenience. You'll also enjoy our quick and convenient donation process where you don't have to do any paperwork.
Moreover, you'll have the privilege of receiving the maximum tax deduction in the next tax season.
Above all, you'll have the ultimate pleasure and satisfaction of doing something extraordinary that can help our nation's struggling heroes turn their lives around.
We take in nearly all vehicle types, including those that are outdated and no longer in good condition. You can donate wherever you are in the United States since our vehicle donation program covers the entire country.
Check out our FAQs page for more information on our donation program. If you have any questions or concerns, feel free to call us anytime through our toll-free hotline at 877-594-5822 or you may message us here.
It's Time to Retire Your Old Ride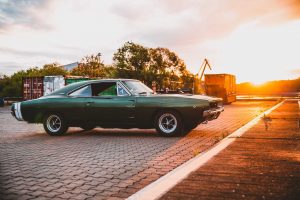 Your commuter car deserves a fitting retirement for all the services it has provided you through the years. Donating it to us means turning it into a mighty tool for uplifting the lives of the veterans in your area. Call Veteran Car Donations at 877-594-5822 or fill out our online donation form now!