June 4, 2020
5 Simple Ways to Become Healthier this Men's Health Month of June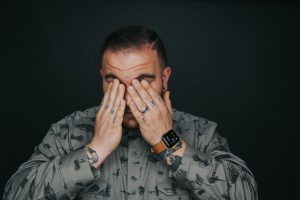 The spotlights are trained on men's health in June as we celebrate Men's Health Month. During this time, health authorities focus on preventable men's health issues, promoting the need for increased awareness of these issues for their early detection and treatment to improve the chances of recovery.
Men's Health Month was conceived to provide an avenue for men to participate in activities such as screenings, health fairs, media appearances, health education, and outreach activities. 
The specific aim of the program is to promote a proactive mindset among boys and men when it comes to caring for their health. It provides a platform for public policymakers, health professionals, and the media to encourage men to seek medical advice for early treatment of an illness or injury rather than delaying action until the condition worsens. 
The Top Health Issues Among Men
Experts say that lack of awareness, weak health education, and unhealthy work and personal lifestyles have caused a steady deterioration of the well-being of American men. Here are the four top health issues among the country's male population:
Cardiovascular disease
Heart disease such as heart failure, coronary artery disease, arrhythmias, angina, and other heart-related infections, irregularities, and birth defects are considered as the top killers among men. These conditions are credited to risk factors such as smoking, high blood pressure, high cholesterol, and diabetes. These risks are often ignored by men, which later on leads to more critical health issues. 
Cancer
Smoking causes 90 percent of all lung cancers among men, and smoking from an early age is considered as one of the leading risk factors for the disease. Meanwhile, prostate cancer is the most common type of cancer among men who are 50 years old and above. Colon and rectal cancers are also common among males. 
Injuries
Injuries caused by accidents should always be treated immediately so that medical professionals can quickly address issues resulting from it. Taking preventive action and avoiding irresponsible acts such as drinking before driving can also help minimize the potential for injury. 
COPD
Emphysema and chronic bronchitis are the two types of chronic obstructive pulmonary disease (COPD), and both are most commonly caused by smoking in men. 
Among the other top killers in men are diabetes, pulmonary disorders, kidney diseases, Alzheimer's disease, and suicide. 
The 5 Ways to Become Healthier
If you've decided to turn over a new leaf by taking better care of your health, here are five ways to become healthier this Men's Health Month of June:
Get some exercise.
Rather than sitting in front of the couch all day and binging on games and videos, take some time to do some exercise. Walk, run, cycle, and play ball. Spending 30 minutes doing exercise routines daily can make a world of difference to your health. 
Get checked.
Guys don't usually go to the doctor unless absolutely necessary, but you should change this way of thinking. Become preventive-minded rather than reactive and schedule a check-up with your physicians to address possible health issues while they are still treatable, not when they are already serious. 
Eat healthy foods.
If you desire a healthy body, you better start learning how to prepare healthy but yummy dishes. You can make it a family activity or surprise your brood with your kitchen prowess. 
Learn more about your health.
Men's Health Month is an opportune time to visit health fairs and participate in other activities that will raise your awareness about issues affecting men's health. Don't miss your chance to take advantage of these events. 
Meditate.
Yoga and other meditation activities are not only for women. Meditation is highly beneficial in lowering stress levels that contribute to the development of ailments. 
Help Improve Our Veterans' Health and Wellness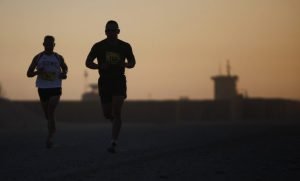 Men's Health Month seeks to promote awareness about how men can prevent health issues from affecting them and getting out of hand. 
The sad truth, however, is that things have already gotten out of hand for the thousands of American men who have served in the military and risked their lives for our country. These are our veterans who are suffering from poverty, homelessness, lack of jobs, service-connected disabilities, and illnesses including mental health disorders.
While many of these men enjoyed the respect of their peers when they were still in the service, they are now often ignored and taken for granted. 
You can help improve their health and wellness and enable them to live decent lives by doing something easy and one that's even beneficial to you. All you have to do is donate your old and unwanted car to us at Veteran Car Donations.
We run a nationwide vehicle donation drive, collecting donated vehicles and auctioning them off. We then transfer the proceeds to our charity partners, enabling these IRS-approved 501(c)3 nonprofits to render services to more needy veterans and their families living in your local area. They provide them with financial assistance, free medical treatment, employment opportunities, family support, and other vital services.
As tokens of our gratitude, we'll be sending you a tax-deductible receipt, which will entitle you to claim a maximized tax deduction in the next tax season. You will also benefit from our free pick-up and towing service. You can avail yourself of this service wherever you are in the country since our vehicle donation program covers all 50 states.
You can donate almost any type of vehicle whether in good condition or not.
For more information about our program, you may browse through our FAQs page. Give us a call at 877-594-5822 or send us a message here if you have any concerns or inquiries.
A Day to Show Your Gratitude and Appreciation
Show your gratitude and appreciation to our nation's heroes for what they have done — preserving our liberties and protecting our nation's security. Call us at 877-594-5822 and fill out our online donation form to get started with your car donation now!