January 28, 2020
National Soup Month: 5 Soup Facts You Never Knew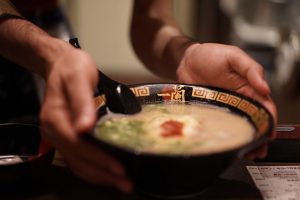 If you love soup, then you'll definitely enjoy National Soup Month, which is celebrated in the deep chill of January. Forget about making up excuses to indulge in a piping hot bowl of your mom's borscht. This celebration is all you need to satisfy your soup-loving soul. The best part is, it's celebrated during the coldest month of the year!
Who doesn't love a savory broth with vegetables and all kinds of good stuff that fills your home with such a delicious aroma? Soup keeps you warm on a cold winter night. It also replenishes the energy you lost while you were chopping wood or shoveling snow in your backyard. Plus, sipping on it is a great way to stay hydrated – especially when the flu knocks you out.
It would be a great idea to make your favorite soups during National Soup Month. While you're at it, think about trying out new recipes as well!
Facts About Soup
Before you gather up your soup recipes and fixings or get yourself a warm bowl of comfort, Veteran Car Donations shares these soup facts you never knew:
There is a proper way to serve soup.
Did you know that there is a proper way to serve soup? Soup protocol states that when serving clear soup, you'll need to use a shallow bowl. All bowls should also come with an underplate where the guests can place their spoon without staining the main plate.
Slurping isn't considered rude in Japan.
Although slurping may be rude in other cultures, for the Japanese, the louder you slurp, the better. One reason is that it helps cool the soup, allowing you to enjoy it better. Some sources also say that slurping is considered as a way of letting the Japanese chef know that you're enjoying the soup.
The first-ever soup was hippopotamus soup.
The earliest known record of soup can be traced back to 6000 B.C. Archaeologists found out that the first known food ever consumed by the people during ancient times was the hippopotamus soup.
Chicken noodle soup is the most popular soup in America.
The most popular soup in America is the chicken noodle soup. It's the perfect soup to eat or serve when a person is feeling under the weather. The warmth and aroma of chicken noodle soup can easily transport you back to your childhood when this delicious comfort food warmed you up while you weren't feeling well.
Soup can help in your weight loss journey.
Soup is a great addition to your diet if you're planning to shed off some weight. It's low in calories and helps fill your stomach, keeping you full for long periods.
Use Your Old Beater to Help Our Heroes
Do you want to make a difference in the lives of our nation's heroes? If you have a soft spot for the brave men and women who put their lives on the line to defend and protect ours, consider donating any type of vehicle you no longer for the benefit of our struggling veterans.
When you turn over such a vehicle to us at Veteran Car Donations, we'll have it auctioned off, with the proceeds going straight to our veteran-focused charity partners. These IRS-approved 501(c)(3) nonprofit organizations use the funding to provide deserving veterans with free medical treatment, employment opportunities, financial assistance, family support, and other life-transforming benefits.
Aside from feeling good about yourself for honoring the people we sent off to fight our wars, donating an unwanted vehicle to us will entitle you to receive outstanding rewards. For instance, since your donation is 100-percent tax-deductible, you can claim a hefty tax deduction when you file your itemized tax return in the next tax season. You'll also get free towing service from us wherever your vehicle is located.
To get more details about our vehicle donation program, check out our FAQs page. If you have questions, don't hesitate to call us at 877-594-5822 or send us a message online.
Make This Month Memorable for Our Vets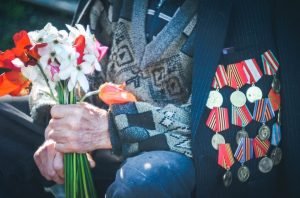 Make this year's National Soup Month memorable to the veterans in your community. Donate your clunker by giving us a call at 877-594-5822 or filling out our online donation form now!