October 6, 2020
On October 6th, Find Happiness in a Pool of Noodles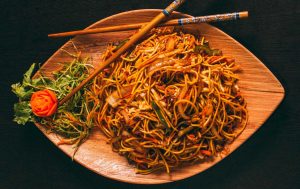 Noodles! No one is 100% sure where they came from — some say in Asia while others point to Italy. However, if you take into account all the recipes that chefs throughout the years have made, there's a good possibility they came from heaven!
It's hardly a wonder that almost everyone loves to eat noodles of all kinds. You'll find noodles in soups, stir-fried, deep-fried, inside spring rolls — you name it! The only thing limiting what you can make with noodles is your creativity.
Some time ago, people decided that noodles need to have their special day. Since October is National Pasta Month, it's perfect that National Noodle Day falls within it. Thus, October 6th was named National Noodle Day. It's a day to pay tribute and recognize the oodles of noodles that have existed since time immemorial.
Can you imagine how boring our kitchens would be without noodles? Do you think that your favorite carbonara or spaghetti would still exist without the main ingredient? Indeed, noodles have become an important part of our lives. Let's, therefore, celebrate National Noodle Day on October 6th!
5 Noodle Recipes Everyone Can't Help But Fall in Love With
Undeniably, noodles are one of the most versatile ingredients in the culinary arts. There are different kinds of noodles and so many ways to cook them. You've got your average meals like instant noodles (the ones you just microwave) and chicken noodle soup. There are also noodle dishes that require a variety of ingredients like laksa or yaki udon. If you're getting bored by the flavors coming from Asia, try a bit of Italian touch by cooking up some Italian pasta or Italian drunken noodles.
To help you decide, we've listed below five sumptuous noodle recipes you definitely must try cooking for National Noodle Day:
1. Spätzle with Rainbow Chard and Smoked Cheese
Spätzle directly translates to "little sparrow," which is supposedly what the noodle shapes will look once you're done cooking (although this is very difficult to achieve). This German noodle recipe is a cheesy delight that everyone will enjoy.
2. Caramelized Onion and Chili Ramen
This is a Japanese recipe that takes inspiration from the French onion soup. The taste is unique as sticky onions, stock, miso and even sake combine to form a special flavor unlike any other noodle soup out there.
This is a famous dish in the Thai culinary arsenal, which you can find almost anywhere in Thailand. From street corners to classy restaurants, there's sure to be pad Thai on the menu. The secret to making great pad Thai is all about the preparation, which is always noted by chefs and enthusiasts to be time-consuming.
4. Traditional Dandan Noodles (Dandan Mian)
This dish was first sold by men who wandered the alleys of Chengdu, a city in southwest China, yelling "Dandan mian!" It got popular because the noodle dish was delicious and nourishing and its price was cheap. Don't let the innocent look of these noodles fool you. Once they're mixed with the sauce at the bottom of the bowl, you might be in for a surprise.
This noodle dish got its name from the fact that it's spicy enough to shake you out of your worst hangovers. You can lessen the dried chili flakes if you're not too keen on feeling as if your taste buds are on fire.
Got an Old Vehicle? Use It to Help Out Our Suffering Veterans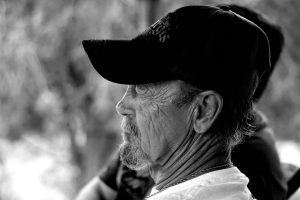 In Chinese culture, noodles represent longevity or long life. It would be great if you can extend such a wish to the struggling veterans in your community. These are our former servicemen and servicewomen who are burdened with service-connected disabilities and mental health issues, those who can't find decent and stable jobs, and those who have become homeless due to extreme poverty.
Aside from wishing them well, you can effectively extend much-needed assistance to them by simply donating your unwanted vehicle to us at Veteran Car Donations. We serve as the vehicle donation platform of IRS-certified 501(c)3 nonprofits that are committed to serving our nation's heroes who are currently going through various crises.
We sell donated vehicles of various types and use the proceeds to help fund these charities' programs and services for our veterans. These include quality health care, financial aid, housing assistance, employment opportunities, family support, educational scholarships, psychotherapy services, and many other benefits.
As a donor, you get to enjoy many perks, one of which is a top tax deduction. You also don't need to pay for our pickup and towing services. We offer them for free in all parts of the United States.
More than these material rewards, you'll also feel awesome knowing that your gift will help transform the lives of the heroes living in your community.
For more information on our vehicle donation program, visit our FAQs page. Should you have any inquiries or concerns, you may call us at 877-594-5822 or send us a message here.
Ready to Transform Our Heroes' Lives?
Are you willing and ready to transform the lives of the suffering veterans in your community? We'll make sure your donation will be used for this purpose only. Call Veteran Car Donations at 877-594-5822 or fill out our online donation form now!