August 4, 2021
Ready to Go Back to School This August?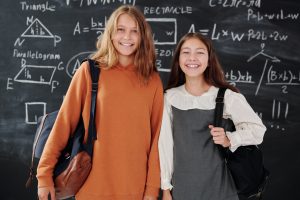 Back-to-school season is just around the corner and you don't want to get caught unprepared!
This August, we celebrate Back to School Month to help ourselves get ready for another year of learning and fun. Whether you're a parent, teacher, or student, August is your chance to gear up and make sure you're prepped to face the new school year. 
However, preparing doesn't only mean dusting off backpacks or getting ready with supplies. It also means getting physically and mentally adjusted to face lesson plans and books and spending long hours in the classroom again.
To give you a helping hand, Veteran Car Donations has come up with five sure-fire ways to help you get organized for Back to School Month:
Check your school supplies.
Double-check if you're ready with your school supplies. If possible, make your supply run early so you have enough time to go shopping again if you miss something. Also, shopping early lets you avoid all the stress from the back-to-school shopping rush that usually happens.
Familiarize your classrooms or school.
This is especially important if you're going to a new school or if you're unfamiliar with your classrooms. Avoid getting late or lost during the first day by familiarizing yourself with important places ahead of time.
Start adjusting your sleeping schedule.
If you usually sleep in the wee hours of the morning, your body clock will need readjusting. Start scheduling your sleeping time earlier than usual and avoid having insomnia when school starts. If you're having difficulty with the sudden adjustments, move your sleeping schedule by small increments to allow your body time to adjust.
Do some advanced reading.
Read up ahead on your lessons or expected topics. You'll end up being more prepared than your classmates and score bonus points with the teacher later on. Imagine surprising everyone that you already know the lesson you haven't discussed yet!
Make the most out of your free time.
Since you're going to be caught up in schoolwork again, make sure to make the most out of your free time. Better make those trips, gaming sessions, or parties with your friends while you still can. It'll be challenging to do them when you're bogged down with school-related responsibilities. 
Got an Old Car Sitting Idly at Home? Use It to Help Our Vets!
If you have a clunker that's just rusting away in your garage, that's not doing anyone any good. Not only is it taking up valuable space you could use to store other items, but it's losing its value every day it sits there without a purpose. Consider donating it to us at Veteran Car Donations instead. When you do that, we'll turn your junker into a vehicle of hope for retired members of our nation's armed forces. Help provide jobs, support, and other essential services to the struggling veterans and their families in your community through your generous car donation.
Don't worry if your vehicle is no longer in good condition. We'll take care of fixing and polishing your car before sending it to one of the best auction houses within our network in your area. Once your vehicle gets sold, we'll distribute the proceeds to our veteran-focused nonprofit partners. These IRS-certified 501(c)(3) nonprofit organizations cater to veterans who are homeless and jobless and those who are suffering from service-connected disabilities and illnesses, including mental health disorders.
They use the funding to provide their beneficiaries with quality health care, financial aid, housing assistance, employment opportunities, mentoring, family support, educational scholarships, psychotherapy services, and many other benefits.
The good thing about donating to us is that you'll get amply rewarded for your charitable act. Not only will you get our free pickup and towing service, but you'll also qualify to receive a top tax deduction in the next tax season. 
However, the best reward you'll get is the immense feeling of satisfaction, knowing that your gift will help improve the living conditions of the hurting veterans in your community.
You can donate not just your old car but any other type of vehicle that you may have. Check out this list of the types of vehicles we commonly accept from our donors.
We can collect your donation anywhere you are in the United States — be it in a major city, suburb, or small town. It's because our donation program covers all 50 states.
You can check out our FAQs page to get to know our quick and convenient donation process and other details. If you have questions and concerns, feel free to call us at 877-594-5822 or leave us a message here.
Create a Better Tomorrow for Our Hurting Heroes Today!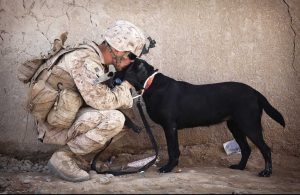 Our nation's heroes are struggling to have a decent life and you can do something to help them. Use your old and unwanted car to help uplift their lives. Call Veteran Car Donations at 877-594-5822 or fill out our online donation form to get started today!