August 30, 2020
5 Surprising Benefits of Spending Time on the Beach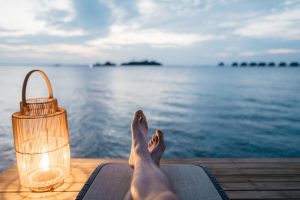 On August 30th, you'll have a good excuse to spend time on a gorgeous sandy beach because it's National Beach Day! While you're at it, be reminded to pack out what you pack in, stay safe, and follow beach rules.
Since we're all responsible for keeping the beach clean, you may want to bring a couple of friends with you to clean up the place. Better yet, you can also choose to ask what the beach facility needs and take up some donations for cleaning supplies and recycling cans.
There's nothing more relaxing than a day spent on the beach. With the fresh air, the warmth of the sun, and the sound of the waves lulling you into a peaceful state, you'd never want to leave! A perfect day on the beach provides you with more benefits than you can think.
What Are the 5 Surprising Benefits of Spending Time on the Beach?
A few hours spent outside of your home will do wonders for your physical and mental health. However, if you choose to spend those few hours on the beach, you'll enjoy more benefits than you might have expected. To give you an idea, Veteran Car Donations shares these five surprising benefits of spending a day on the beach.
It relieves stress!
Whether you're lying on the beach or going for a swim, you can expect your stress levels to go down. In case you're not aware, your endocrine system secretes happy hormones called endorphins whenever the warmth of the sun comes in contact with your skin. What's more, when you're floating on seawater, the ions that are in the water will relax your mind when your body absorbs them.
You'll have your dose of vitamin D!
Did you know that an hour of sun exposure is enough to give your body the vitamin D that it needs for the day? Heading down to the beach is a great stress-reliever. Sunlight and the activities you do on the beach also help you strengthen your bones, teeth, and immune system. Just don't forget to lather up on the sunscreen to avoid getting sunburned.
You'll burn those calories!
Walking on sand takes more work than walking on concrete. It will require you to exert at least 2.5 times more work compared to walking on a hard surface. Surfing and other water sports can also help you build and strengthen your muscles.
Give yourself a mini-spa treat!
Sand is a natural skin exfoliator. When you walk or spend time at the beach, it's like giving yourself a mini-spa treat. The sand can help remove the dead skin cells and leave your skin smooth and renewed.
Get better sleep.
Adults need to get at least six to eight hours of restful sleep every night to maintain a healthy body and mind. According to the Daily Mail, breathing in sea air can help you do this.
The air is packed with the same ions that your body absorbs when you take a dip in seawater. These ions help your body absorb oxygen better. This can help regulate your sleep/wake cycle.
Do Something Awesome on National Beach Day!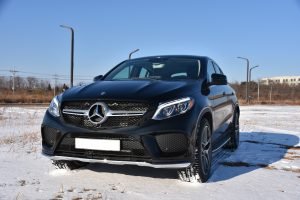 Before you head down to the beach on National Beach Day this August 30th, consider donating your extra vehicle to Veteran Car Donations.
We'll put your vehicle up for auction, with the proceeds going to our veteran-focused nonprofit partners. These IRS-approved 501(c)(3) nonprofit organizations use the funding that we provide them to provide their veteran beneficiaries with quality health care, financial aid, housing assistance, employment opportunities, family support, educational scholarships, psychotherapy services, and many other benefits.
You will also benefit from your charitable contribution since you'll get to enjoy our free towing service, which is available in all 50 states. Your donation will also qualify you to receive a top tax deduction in the next tax season.
We accept almost all vehicle types, including those that are no longer working properly.
If you have any questions or concerns, feel free to call us at our toll-free hotline 877-594-5822 or you may send us a message here. Check out our FAQs page for more information on our donation program.
Give Back to Our Heroes Today!
Aside from spending a nice day on the beach, do something awesome on National Beach Day. If you want to touch the lives of our heroes, take part in our vehicle donation program today. Call Veteran Car Donations at 877-594-5822 or fill out our online donation form now!