May 19, 2022
Recognizing These Burnout Indicators Will Help You Tackle the Problem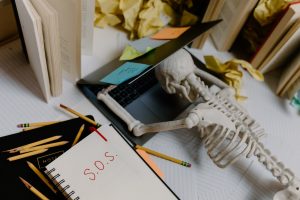 While no one would want it, experiencing burnout is a normal part of life. Burnout is our reaction to prolonged stress. When you burn out, you wouldn't be able to function as effectively as before. You'd feel detached, exhausted, or uninspired, just trudging through your day to get things over with.
This is a common problem among high-performers and achievers. Their attitude sometimes leads them to overdo things for an extended period. While this isn't necessarily bad, it's not advisable. Everyone has limits, so going 100% every time is a surefire recipe for burnout.
You need to recognize the signs of burnout early on. It will help you address this issue and prevent it from getting worse. Veteran Car Donations has listed five signs that you may be experiencing burnout:
You have trouble sleeping.
The problem may start as just one or two sleepless nights, but it can become a regular nightly occurrence. Even when you're working all day and supposedly exhausted, nights end up with you just rolling around in your bed.
You feel detached.
You feel disconnected from people, your responsibilities, and your environment. You space out a lot — physically there but your mind is somewhere else. 
You lack motivation.
You do things just to get them done. You no longer go the extra mile and you no longer care about impressing people. You're not as excited about praises or rewards anymore. You're just there to finish your task, get your paycheck, and go home.
You always feel frustrated.
You're frustrated more easily and quickly than usual, especially when things don't go as you expect them to. The simplest things can tick you off, leaving you in a bad mood all day.
You're exhausted more quickly.
You've gotten enough rest, but still, your body feels heavy all day. All you want to do is finish your job, climb into bed, and maybe just watch some Netflix. If no one's watching you at work, you're probably dozing off for an hour or two.
Do You Care for Our Suffering Veterans?
Burnout can make you feel forlorn and helpless. That's the same feeling being experienced by many of our veterans who are living miserable lives because of the tough challenges they're facing. These are our former service members who are homeless, disabled, jobless, and sick, both physically and mentally.
If you have a heart that's willing to help the struggling veterans in your community, all you have to do is hand over any unwanted vehicle you have to us here at Veteran Car Donations. We'll use your donation to improve the living conditions of the suffering veterans in your community.
We'll fix and polish your vehicle before putting it up for auction, with the proceeds going to some of our nation's leading military and veteran nonprofit organizations that are in partnership with us. These IRS-certified 501(c)(3) nonprofits use the funding that we give them to provide deserving veterans with free quality health care, financial aid, housing assistance, employment opportunities, family support, educational scholarships, psychotherapy services, and many other benefits.
You will also receive outstanding rewards for your charitable contribution. You'll get to benefit from our free professional towing service. You'll also enjoy our quick and convenient donation process where you don't have to do any paperwork.
On top of that, your gift will entitle you to receive the maximum tax deduction in the next tax season.
Above all, you'll have the ultimate pleasure and satisfaction of doing something extraordinary that can help uplift the lives of our nation's neglected heroes.
We take in nearly all vehicle types, including those that are no longer in good condition. You can donate wherever you are in the country since we operate in all 50 states plus the District of Columbia.
If you have any questions or concerns, feel free to call us at 877-594-5822 or you may message us here. Check out our FAQs page for more information on our donation program.
Become a Hero to Our Heroes Today!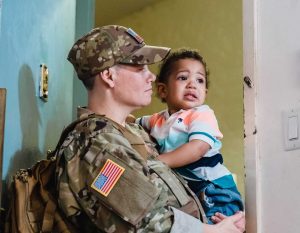 Using just your unneeded car, you can be a hero to the veteran community in your area. Your auto donation can help transform the lives of our unsung and neglected heroes. Call Veteran Car Donations at 877-594-5822 or fill out our secure online donation form now!