October 2, 2019
5 Things about ADHD You've Probably Never Heard Of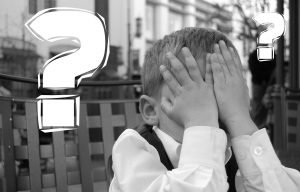 In October of each year, we are encouraged to take part in a nationwide campaign to raise public awareness on a mental disorder known as attention deficit hyperactivity disorder or, as many would prefer to call it, ADHD.
Individuals with the disorder find it difficult to focus their minds on tasks, with most of them unable to control their urges. While the condition only used to be common among children, it is now recognized as an adult problem as well, with 4% of Americans over the age of 18 diagnosed with it.
Quick Stats about ADHD
Here are some quick statistics about ADHD that show why it's important to get involved in the campaign to spread awareness about the disorder:
4 million American children aged between 4 and 17 years old have been diagnosed with ADHD.
The average age for ADHD diagnosis is 7 years old.
Symptoms normally appear between the ages of 3 and 6 years old.
About 13% of males will be diagnosed with ADHD, while only 4.2% of females will acquire the disorder at some point in their lives.
Men are three times more likely to be diagnosed with ADHD than women.
Over the past eight years, there has been a 42% increase in ADHD diagnoses.
Do You Know These 5 Things about ADHD?
The observance of National ADHD Awareness Month this October provides us a good opportunity to learn some interesting facts about the mental disorder. Here are five things about ADHD that you've probably never heard of:
ADHD can be a lifelong disorder
Children diagnosed with ADHD are likely to live with the disorder for the rest of their lives. However, it doesn't mean that they would be held captive by the disorder for life. In fact, many people who've learned to accept their condition are able to manage their lives pretty well.
ADHD can co-exist with other conditions.
Although ADHD doesn't increase one's risk of contracting a serious disease, it can combine with other forms of mental disorders, especially in the case of children. For instance, kids with ADHD may also have learning disabilities, bed-wetting problems, and even conduct disorder. Experts report that up to 70% of individuals with the condition are at risk of depression as well.
ADHD can't be completely treated with medication.
While psychiatrists may prescribe certain medications to individuals with ADHD, that alone can't fix the problem. Since ADHD makes it difficult for someone to stick to a plan or set their priorities straight, it's important that they have their families and friends assisting them. They'll also need to surround themselves with people who understand their situation and continue to support them in spite of what they're going through.
People with ADHD can still succeed in life.
Don't get the idea that ADHD prevents sufferers from reaching their goal. Sure, they may be impulsive when it comes to making decisions, or they couldn't stay long in a job. But that doesn't mean that there's no more hope for them. As with everyone else, individuals with the disorder can thrive as long as they recognize their strengths and weaknesses. They need to choose activities that suit their skills and which they are really passionate about.
Being hyperactive doesn't mean you have ADHD.
Since the name itself has the term hyperactivity, many people assume that anyone with high energy has ADHD. What they may not know is that there are actually three types of the disorder, one of which is the inattentive type. Instead of hyperactivity, individuals with this ADHD type often find themselves restless and careless. 
Support Our Needy Veterans Today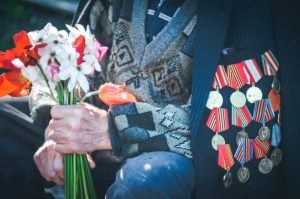 Another issue that needs more public awareness is the sad plight of many of our former troops. Following their separation from the service after years of serving the country, these veterans now find themselves struggling to meet the tough challenges of transitioning to civilian life. Many of them are suffering from service-connected disabilities, mental health issues, lack of jobs, and homelessness due to poverty.
You can easily do something to improve their living condition: Donate an old and unwanted vehicle to us at Veteran Car Donations.
In pursuance of our mission to promote the welfare of our nation's heroes, we sell donated vehicles at auction and use the proceeds to support the programs of our charity partners. These IRS-certified 501(c)3 nonprofits use the funds to provide needy veterans with mortgage-free and specially adapted homes, free mental health care, employment opportunities, job training, transitioning assistance, tutoring support, education scholarships, financial assistance, life skills training, counseling, and many other benefits.
Our donors also stand to benefit from their vehicle donations since these entitle them to receive top tax deductions in the next tax season. Aside from this, they also get to enjoy our free pickup and towing services and our smooth, quick, and no-paperwork donation process.
All you have to do to turn around the lives of the struggling veterans in your local area is to fill out our online donation form. You may also call us at 877-594-5822 to make your vehicle donation. It doesn't matter if you're donating a vehicle that's no longer in good shape because we accept nearly all kinds and types of vehicles.
If you want to learn more about our vehicle donation program, feel free to reach out by calling us at our toll-free hotline or sending us a message online. If you need more information, check out our FAQs page.
Ready to Transform Lives?
Are you ready to make a difference in the lives of our veterans in your community? Call us at 877-594-5822 and give them something to look forward to with your car donation!