April 22, 2020
5 Things You Can Do to Celebrate Earth Day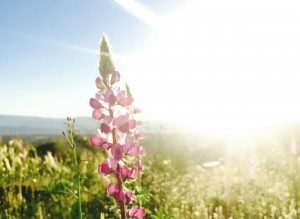 We've come a long way as humans. It seems as if every year or so, we do something big that changes the way we usually do things. From the invention of the wheel to the making of the first smartphone, we never cease to surprise ourselves in showing the ingenuity and creativity of our own minds. We're always trying to make things better, more efficient, and easier for us.
At some point, however, we need to stop and ask ourselves, "At what price?"
Earth Day is a day when humanity needs to take a deep breath and reflect — reflect on the beauty of our environment and the things we have done in the name of progress, and their consequences. We only have one planet. Let's do our part in taking care of it.
The 5 Things You Can Do to Celebrate Earth Day
Since it's an international holiday, Earth Day is sure to draw a number of events that will be held worldwide. Awareness campaigns, Earth-themed programs, initiatives to protect the environment — you'll definitely see a lot of activities on Earth Day focusing on protecting and preserving the environment.
You don't need to participate in a huge environmental rally to be a part of the celebration. You can do so in your own way. Check out these five things you can do yourself to celebrate Earth Day on April 22nd:
Make compost.
This is something you can easily do at home. Humans waste a lot of food, most of it ending up in landfills or somewhere it can't be used. This food can easily feed animals or even the soil, helping to maintain the environment and reducing our waste production at the same time. Start making a compost pile in your backyard or somewhere it won't smell too bad. If you're in a city, then you can gather your food scraps in a plastic bag or container and then find a compost collection place near your area where you can hand it over.
Recycling is always fun!
Reduce, reuse, recycle! As much as possible, don't throw away what you can still re-use. Plastic bottle usage in the United States alone is around 40 to 50 billion per year. That's in just one country; imagine the amount of waste when you put the rest of the world together. Eco-friendly reusable bottles, shampoo bottles — there's a lot of creative ways out there where you can recycle and help the environment.
Build a birdhouse.
It's easy, it's fun, and it's also very helpful to our flying feathered friends! A birdhouse gives them a place to rest and keep warm, especially when it's raining hard.
Re-use your grocery bags or bring your own bag.
When you go grocery shopping, bring your own bag or get a reusable grocery bag. Even if the bag lasts for only four to six trips, you'd still be doing your part in reducing the amount of plastic being used around the world. Every little bit helps when it comes to the environment.
Take a walk outside and enjoy nature.
During Earth Day, set aside some time to appreciate nature. Take a walk in the park or a beach near you. No need to do anything tiring. Just take everything in, and marvel at the beauty of the planet we live in.
Let's Take Care of Our Veterans, Too!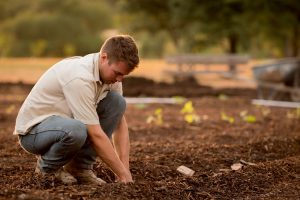 Earth Day serves as a great reminder for us to never dismiss Mother Nature. It also serves as a reminder for us to take care of the world we live in. We have nowhere else to go if we destroy this planet.
On this day of appreciation for Earth, let's use it to also appreciate and remember our heroic veterans — those brave men and women who risked their lives to protect ours.
Sadly, many of them have problems transitioning back to civilian life after the end of their service. A number of them are out on the streets, without a job and without a home, burdened with service-connected disabilities and mental health issues.
Work with us at Veteran Car Donations and together let's uplift the lives of these vets in need. Donate to us any vehicle that you no longer want or use.
You can be sure that we'll put it to good use. We'll put your vehicle up for auction, with the proceeds going to our veteran-focused nonprofit partners. These IRS-certified 501(c)(3) nonprofit organizations use the funding that we provide them to deliver financial assistance, free medical treatment, employment opportunities, family support, and other essential services to their veteran beneficiaries and their families.
By becoming our donor, you'll be helping out not just our needy veterans but also yourself! It's the easiest way for you to get rid of an unwanted vehicle at no cost to you since we'll provide you with our free pick-up and towing services.  Your gift will also entitle you to receive a top tax deduction.
We accept almost all vehicle types regardless of their condition. You can donate from any place in the country since our vehicle donation program is nationwide in scope.
To find out details about our vehicle donation process, check out our FAQs page. For inquiries, you can call us at 877-594-5822 or leave us a message online.
Help Veterans in Need Today
As you do your part in saving our planet to mark Earth Day, don't forget about our nation's struggling heroes to whom we partly owe our freedom and security. Become our vehicle donor to transform their lives. Call us at 877-594-5822 or fill out our online donation form now!