September 21, 2021
Do Your Part in Promoting Peace on September 21st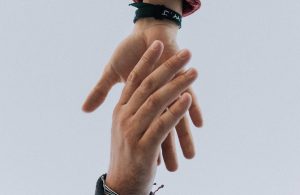 Established by the United Nations General Assembly in 1981, the International Day of Peace aims to promote non-violence and the peaceful resolution of conflicts worldwide. The U.N. initially declared the third Tuesday of September as the International Day of Peace. Two decades later, the world body moved the annual day of observance to September 21st beginning in 2002.
The International Day of Peace is a day dedicated to discussing how to promote and maintain peace among all peoples. On this day, the U.N. implores warring groups worldwide to observe 24 hours of global ceasefire and non-violence.
The International Day of Peace serves as a reminder for the global community that it's time to put aside our differences, stand united, and work together, all for the end goal of achieving long-lasting peace.
Veteran Car Donations has compiled these five things worth knowing about this global day of observance:
At noon on September 21st in each time zone, a minute of silence is observed worldwide, creating a "peace wave" around the world. Individuals, organizations, communities, and nations are encouraged to participate in this event.
The International Day of Peace always has a new theme every year. The latest theme in 2020 was "Shaping Peace Together."
2020 was a significant year for achieving peace. The COVID-19 pandemic served as a reminder that we are not each other's enemies, and that we must work together as one global community to beat the pandemic.
The United Nations headquarters in New York City always bustles with activity on September 21st. Delegates from various countries hold talks, gatherings, and programs celebrating the International Day of Peace.
Simple ways of observing this day of include lighting a candle, doing good deeds, and making peace with your enemies.
Celebrate the International Day of Peace by Reaching Out to Our Suffering Vets
You can meaningfully celebrate the International Day of Peace by extending a helping hand to our struggling disadvantaged veterans. You can do that with the least effort by simply donating any vehicle that you no longer use to Veteran Car Donations. We'll use your donation to improve the lives of our former service members in your local area who are facing tough challenges in their transition to civilian life. They are those veterans who are homeless, disabled, unemployed, and suffering from illnesses, including mental health disorders.
Veteran Car Donations serves as the online vehicle donation platform of some of our country's leading military and veteran nonprofit organizations. Just like us, these IRS-certified 501(c)(3) nonprofit organizations are fully committed to serving our nation's disadvantaged and underserved veterans.
We sell vehicles donated to us and use the proceeds to help fund the vital programs and services of these nonprofits. They provide deserving veterans with free quality health care, financial aid, housing assistance, employment opportunities, family support, educational scholarships, psychotherapy services, and many other benefits.
As a donor, you get to enjoy valuable perks, one of which is getting entitled to receive the maximum tax deduction in the next tax season. You also don't need to pay for our pickup and towing services. We offer them for free to our donors in all parts of the United States.
Above all, you'll have the ultimate pleasure and satisfaction of doing something extraordinary that can help uplift the lives of our nation's heroes.
We take almost all types of vehicles, regardless of their age or condition. Apart from standard cars, we accept RVs, motorcycles, mopeds, boats, jet skis, golf carts, snowmobiles, company trucks, and many others. They don't even have to be in good condition.
For more information on our vehicle donation program, visit our FAQs page. Should you have any inquiries or concerns, you may call us at 877-594-5822 or write to us here.
Touch Hearts of Our Hurting Heroes Today!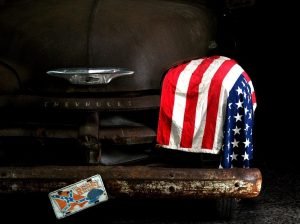 Celebrate the International Day of Peace by turning a car that's no longer useful to you into a life-transforming gift for our hurting heroes. Such a donation will surely touch their hearts and help them turn their lives around. Call Veteran Car Donations at 877-594-5822 or fill out our online donation form now!