July 20, 2020
Feed Your Sense of Adventure with These Easy, Cost-Effective Suggestions
It may still be a long while before you can go on vacation once again as resorts and other vacation places remain closed due to the Covid-19 pandemic. However, this does not mean that you can't try out a new and relaxing adventure even from the comfort of your home. 
Staycation — a term coined from the words "stay" and "vacation" — has become very popular lately among adventure seekers who are short on budget. Rather than spend tons of money to stay in a five-star hotel or a spa retreat and blow an entire month's allowance on plane tickets, many budget-savvy travelers have opted to limit their travels locally, discover little known local attractions, or simply stay at home to enjoy a staycation.
Even if you can't travel for the next couple of months or perhaps even years, you can master the art of staycationing. Your wanderlust spirit will never feel deprived in the very least when you do so. 
The 5 Top Staycation Ideas 
The best staycation ideas are quite simple. Find alternatives for the adventures you crave and find a way to fulfill them through creative means. Here are some of them. 
Enjoy a spa day.
Pamper yourself by having a spa day at home. Pick up face masks, manicure-pedicure supplies, and a bunch of other beauty products that you want to try and have a DIY spa party at home with your friends or with your family. Have a bubble bath complete with mood music, wine, and scented candles and you will feel relaxed for sure.  
Pitch a tent.
If you're craving for a great outdoor adventure, you don't have to go hiking for miles to appreciate Mother Nature. Pitch a tent in your backyard, prepare a delicious picnic for your family, and lie down under the stars. Grab that guitar or ukulele and gather your family around the fire and tell scary stories. It is a fun activity for adventure seekers of any age. 
Binge-watch.
After a rough day or week at work, you may need to unwind. Even though going on a date to watch a movie at a local theater is not yet possible at this time, you can surround yourself with everything you need and find the best position on the couch to finally binge-watch on that series you've been meaning to watch. 
Have a yoga retreat.
People go on vacation to relax, and there's not a more effective way to relax than to have a yoga retreat. Devote your rest day to finding your center. Find the best yoga tutorial online through your phone's app. Enhance the ambiance by adding relaxing music. Prepare iced water with citrus and cucumber slices to rejuvenate your body. Strike a pose, stretch out, and let go of your stress! 
Watch performances.
If you can't watch a live orchestra or a theater show yet, settle for the next best thing and stream it online. Some performances can be accessed for a minimal fee while others are available for free.  
They Deserve a Break But Can't Do It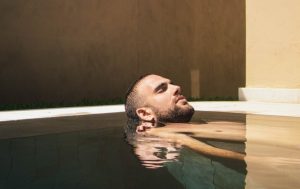 Everyone deserves a break after working so hard, and staycationing is a great idea to blow off steam and reward yourself for a job well done. 
None deserves a break more than our battle-hardened veterans who have been through hell and back from their combat duties overseas. However, many of these vets can't afford to go on vacation or even to staycation because of the inner turmoil and other problems they're facing. These are our former troops who are suffering from service-connected disabilities and injuries, mental health issues, inability to find jobs, and extreme poverty due to lack of support leading to homelessness.
Their plight is truly heartbreaking. However, you can do something about it and lift their spirits by simply donating any vehicle you no longer need to us at Veteran Car Donations.
We'll have your donation auctioned off, with the proceeds going to nonprofit organizations that we are in partnership with. These IRS-approved 501(c)3 nonprofits use the money to provide struggling veterans and their families with financial assistance, employment opportunities, housing assistance, family support, free health care, educational scholarships, psychotherapy services, and many other essential services.
You will also benefit from your charitable contribution since you'll get to enjoy our free towing service whatever type of vehicle you're donating and wherever you're keeping it inside the country. You'll also enjoy our quick and convenient donation process where you don't have to do any paperwork. On top of that, you'll have the privilege of receiving a maximized tax deduction in the next tax season.
If you have any questions or concerns, feel free to call us at our toll-free hotline 877-594-5822 or you may send us a message here. Check out our FAQs page for more information on our donation program. 
Help Our Heroes Enjoy their Retirement
Our veterans have struggled enough. They risked their lives when the country called them to service, and it is high time that their efforts are rewarded with a decent life after their retirement. You can help make this possible with a car donation. Call Veteran Car Donations at 877-594-5822 or fill out our online donation form now!