August 2, 2021
Enjoy the Sport This August!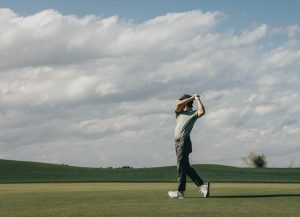 Golf as a hobby is undeniably expensive. Clubs, shoes, balls, bags, and golf club membership fees all add up to quite a significant amount. That's why it's not as popular as other sports like basketball, swimming, or biking.
However, the pretty sum of money you have to spend to be able to enjoy golf doesn't mean you should be discouraged from giving it a try.
To encourage people to take up the sport, August has been designated as National Golf Month. Unlike before, golf is much more affordable now for the average person, especially for the curious looking to give it a try.
To help you enjoy the sport this National Golf Month of August, Veteran Car Donations presents five ways of how you can make the most of it:
Play a golf video game.
If you're unwilling to spend money just to give golf a try, you may just download a golf video game instead. Whether on your mobile phone or another device, golfing games will help you get more familiar with the sport and know how it's played.
Talk to a veteran golfer.
Do you know someone who's a veteran golf player? Ask for a few minutes of their time for a short chat. Ask them about the sport and why they're so much interested in it. Ask for their experiences and why more people should give it a try.
Be a mentor to a new golfer.
If you're already a long-time golfer, you can be a mentor to newbies. Teach them the basics, lend them equipment, and give them tips on how to become better golfers.
Give golf a try.
Haven't tried golfing yet? National Golf Month is the perfect time to do so! Find someone to teach you the sport. You may also look for a local golf course that offers an introductory course that you can take.
Lend someone your golfing equipment.
Golfing equipment can be expensive. If you're not using yours all the time or you've taken a break from golfing, lend it to someone who can use it. You'll help them save on money while encouraging them to get into the sport.
Support Our Vets in a Big Way Using Your Unwanted Car
A lot of people enjoy playing golf. Some former members of our military would also love to play the sport if only they have the time, money, and the disposition to do it. The only problem is that they don't have any of those things because of the tough challenges they're facing in their transition to civilian life.
This National Golf Month of August, you can do something that can help uplift the lives of our former soldiers. If you have any vehicle that you no longer need, hand it over to us at Veteran Car Donations. We'll use your vehicle to help needy veterans put a roof over their heads, land stable jobs, deal with their service-connected disabilities, and find solutions to their illnesses, including mental health disorders.
We'll have your donated vehicle auctioned off, with the proceeds distributed to reputable veteran nonprofit organizations that are in partnership with us. These IRS-certified 501(c)(3) nonprofits use the money to provide deserving veterans and their families with free quality health care, financial aid, housing assistance, employment opportunities, family support, educational scholarships, psychotherapy services, and many other benefits.
You, too, will benefit from your charitable contribution. You'll get to enjoy our free towing service and our quick and convenient donation process where you don't have to do any paperwork. On top of that, your gift will entitle you to receive the maximum tax deduction in the next tax season.
Aside from the material rewards in store for you as our donor, you'll also be privileged to enjoy a most satisfying donating experience, knowing that your act of charity will help transform the lives of our nation's heroes.
We accept almost all types of vehicles, including your old truck or golf cart, regardless of their age or condition. You don't need to have your vehicle fixed if it has dents or scratches. We'll take it as it is.
You can also make your donation wherever you are in the country since we have vehicle donation programs in all 50 states.
Want to learn more about our vehicle donation program? Go visit our FAQs page. If you have any questions for us, call us at 877-594-5822. You may also write to us here and we will get in touch with you as soon as we can.
Turn Your Clunker into a Life-changer Today!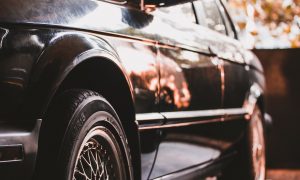 Are you ready to donate your old golf cart or your dad's classic car for the benefit of the needy veterans in your community? Hand it over to us today! Call Veteran Car Donations at 877-594-5822 or fill out our online donation form now!