November 5, 2021
Erase Stereotypes and Be an Agent for Understanding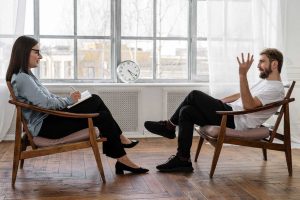 People afflicted with mental health illnesses face a terrible problem. In addition to the challenge of battling their condition, they also face stigma from society.
Mental health stigma, in particular, is defined as the societal disapproval that individuals with mental health issues receive from other people. Among those who suffer from stigma are people who seek help for mental illness, emotional stress, anxiety, depression, bipolar disorder, or post-traumatic stress disorder (PTSD).
While health authorities and advocates pursue efforts to promote a better understanding of mental health issues, many people still harbor negative stereotypes on people who are mentally unwell just because they respond in a different way to others. They are labeled as lazy, cowardly, or crazy, which adds even more burden on these individuals.
To promote a better understanding of people with mental health issues, Veteran Car Donations has come up with five ways to overcome mental health stigma.
Educate yourself.
Misconceptions abound about mental health illness and the people suffering from it. Do not simply buy into them. Get information from credible sources. People who suffer from different types of mental illness deal with different challenges. Help educate others about the need to stop stereotyping them.
Stop being judgmental.
Be aware of your attitudes and behavior and do not succumb to judgemental thinking based on the dictates of society.
Be more sensitive.
Your words have the ability to either hurt or empower another person. Remember that the way you speak can influence the attitudes and feelings of others.
Be supportive.
Become an agent of positivity and look at the bigger picture. Treat everyone with dignity and respect and offer your support and encouragement to people suffering from mental health issues.
Be inclusive.
Stop discriminating against people suffering from mental illness. Remember that it is against the law to deny opportunities and services to anyone because of their health issues.
Donate a Vehicle to Reach Out to Our Suffering Veterans
Some of our veterans are among those who suffer from mental health stigma. Sadly, they developed PTSD and other mental illnesses when they were still in active service and deployed in conflict areas overseas. The lingering effects of their mental health condition continue to plague them and pose obstacles in their transition to civilian life.
Apart from mental health issues, thousands of our veterans are also suffering from homelessness, chronic unemployment, and service-related disabilities. It's a shame that these veterans are living miserable lives despite all the sacrifices they made in serving our nation. 
You can reach out to them and their families and help turn their lives around by simply turning over your old and unwanted vehicle to us here at Veteran Car Donations.
We'll put your vehicle up for auction, with the proceeds going to our veteran-focused nonprofit partners. These IRS-certified 501(c)(3) nonprofit organizations use the funding that we give them to provide their beneficiaries with free quality health care, financial aid, housing assistance, employment opportunities, family support, educational scholarships, psychotherapy services, and many other benefits.
You will also benefit from your charitable contribution since we will provide you with our free professional towing service at your convenience. You'll also enjoy our quick and convenient donation process where you don't have to do any paperwork. Your gift will also entitle you to receive the maximum tax deduction in the next tax season.
Above all, you'll have the ultimate pleasure and satisfaction of doing something extraordinary that can help uplift the lives of our nation's heroes.
We accept almost all vehicle types, including those that are no longer working properly. You can donate anywhere in the United States since we operate in all 50 states.
If you have any questions or concerns, feel free to call us at our toll-free hotline 877-594-5822 or you may send us a message here. Check out our FAQs page for more information on our donation program.
It's Your Turn to Be the Hero to Our Heroes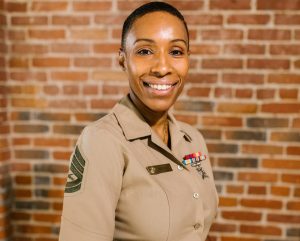 It's your turn to help our heroes during these critical times in their lives. They fully deserve your assistance so they can live healthy, decent, and productive lives. Call Veteran Car Donations at 877-594-5822 or fill out our online donation form to show your support now!