November 30, 2021
Reach Out to the Less Fortunate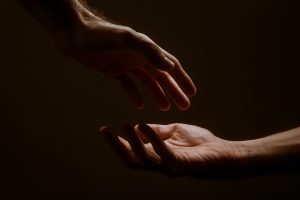 After buying holiday gifts for ourselves and our loved ones on Black Friday and Cyber Monday, we celebrate Giving Tuesday on November 30th. It's a day for turning our attention to the less fortunate folks around us and generously sharing with them our blessings.
Giving Tuesday is aimed at inspiring people to extend help to others in need and to give back to their communities. It's a great way to kick off the holiday season. 
The unofficial holiday is all about promoting kindness and generosity, reminding everyone how even the littlest of gestures can touch the lives of people in need.
No gift is too small. Giving is never about the material value of the gift. It's about your sincere desire to help others. It's the thought that counts, after all.
If this is your first time to celebrate Giving Tuesday, here are five ways you can touch the hearts of the needy on this special day:
Sign up to be a volunteer.
Volunteering means giving your time and effort to make life easier for those you're lending your hand to. Whether it's by mentoring kids at an orphanage, taking part in a coastal cleanup, or joining a feeding program, you'll have a blast helping out in any of those activities. Such a fulfilling experience can make you feel good about yourself, too.
Host a fundraiser.
If there's a certain nonprofit that you support or one that advocates a cause close to your heart, organize a fundraising event for it. You can sell old items that are still in good shape, start a virtual run, or throw a supper club event in your community with donations serving as admission tickets. For more fundraising ideas, head over to this website.
Give the gift of life.
You give the gift of life when you donate your blood or plasma to save a patient's life. If you're a nursing mom, you can also give the gift of life when you volunteer as a breast milk donor to help nourish newborns who are premature or critically ill.
Spread joy to the elderly.
Use Giving Tuesday as an opportunity to bring cheer to the residents of your local nursing home. Spend the day exchanging stories with them, listening to them as they take a stroll down memory lane, or cracking jokes to make them laugh. If the center will allow you to bring food, bring healthy food choices.
Treat a homeless person.
Unless you're a billionaire who can easily afford to build a house for a beggar, the best way to care for the homeless is by feeding them. Buy a homeless person a hearty meal or take them to a restaurant where they can pick any food of their choice. If you feel like going the extra mile, buy them a couple of extra clothes and a blanket to keep them warm.
An Ideal Time for Helping Our Heroes
Without a doubt, our former service members are among those who deserve some generosity and kindness from their fellow Americans this Giving Tuesday. We should never forget that they risked their lives and made enormous sacrifices to keep us safe and protect our liberties.
Sadly, many of them are living miserable lives. They're homeless, disabled, jobless, and ill, either physically or mentally.
You can help improve their living conditions by making a simple gesture: Donate your unwanted vehicle to us here at Veteran Car Donations. We'll sell your car through an auction, with the proceeds going to our veteran-focused nonprofit partners.
These IRS-certified 501(c)(3) nonprofit organizations use the funding to provide their beneficiaries with free quality health care, housing assistance, financial support, job opportunities, educational scholarships, and other benefits.
As one of the rewards you'll get for your charitable contribution, we'll promptly mail you the 100% tax-deductible sales receipt of your vehicle. This receipt will allow you to claim the maximum tax deduction in the next tax season.
We'll also handle all of your donation paperwork, and we'll pick up and tow your vehicle for free at a time, date, and place of your choice. With our vehicle removal services available in all parts of the country, you don't have to look for a towing company and pay for its services anymore.
Best of all, you get to know what it's like to be a hero to our heroes. You'll find yourself feeling incredibly satisfied after making your donation.
We take almost all types of vehicles, including those that are no longer in good shape. Head over to this page to get a better idea of what vehicles qualify for our program.
For more information on our quick and easy donation process, you may visit our FAQs page. If you have any concerns, feel free to contact us online or give us a call at 877-594-5822.
Ready to Uplift Our Heroes' Lives on Giving Tuesday?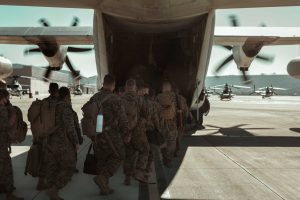 Give your old and unwanted car a new and worthy purpose this Giving Tuesday by handing it over to us at Veteran Car Donations. We'll use it to uplift the lives of the suffering veterans in your community. Call us at 877-594-5822 or fill out our secure online donation form now!