December 8, 2021
These Breeds Will Never Disappoint
A dog is more than just a man's best friend. Dogs can also play a role in treating mental issues such as anxiety, depression, and even post-traumatic stress disorder. No wonder many veterans with PTSD have their four-legged buddies by their side.
Thanks to their loving nature and companionship, dogs can help those with PTSD function and participate in daily life. They create a sense of safety for their owners, snapping them back to reality when traumatic flashbacks arise.
While almost any breed can be a therapy dog, certain breeds seem born for the job. Breeds that are natural protectors may be great guard dogs, but they're not ideal for vets with PTSD. They tend to be overly reactive to perceived intrusions, which can lead to constant barking that creates more anxiety for the owner.
If you are a veteran looking for a therapy dog, an emotional support dog, a service dog, or just an affectionate dog to keep you company, these six dog breeds for vets with PTSD will never disappoint:
Golden retriever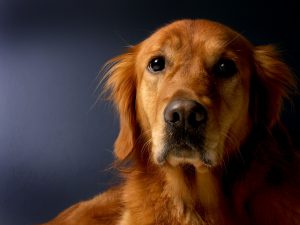 With their intelligence and ability to sense your moods, as well as their loyalty and eagerness to please everyone, it makes perfect sense that golden retrievers are one of the top choices for vets with PTSD. 
These dogs are meant not just for emotional support work; they can take on a lot of physical work, too. From reducing flashbacks and fetching medication to lifting their owner's spirits through cuddles and play, golden retrievers can make life much happier and less burdensome for you.
Labrador retriever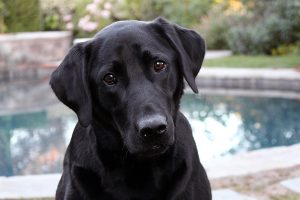 Like golden retrievers, Labs have sensitive souls and know right away when you need their company. They're smart, energetic, empathetic, and can obediently follow commands. Plus, they're hyper-vigilant, alerting owners during stress-provoking or dangerous situations. These are the reasons why Labs are always favored for guide dog programs.
Their right balance of calm and energetic nature makes them suitable to perform tasks without becoming overly excited. With their great love of the outdoors, Labs can help vets with PTSD shift their focus away from things that trigger anxiety.
Doberman pinscher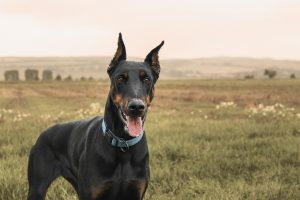 The Doberman pinscher is another breed that's ideal for vets living with PTSD. Known to bond tightly with their owners, Dobermans are nicknamed "velcro dogs" for wanting to be as close as possible to their owners when they're around.
If you're looking for a dog that will follow you wherever you go, one that's deeply loyal and can respond as quickly as possible, a Doberman is your perfect match. The fact that they love training is a bonus!
Boxer
Affectionate, obedient, extremely loyal, and easy to train — these are just some of the traits boxers possess that make them effective therapy dogs. They become attuned to the moods and behaviors of their owners, which means that they'd know whenever you're feeling down and worried.
What's more, boxers can be trained to bark on cue to ward off strangers. As soon as they sense something's wrong, they'll alert you.
German shepherd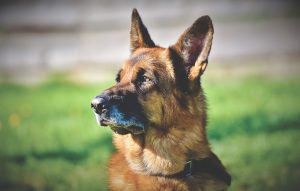 German shepherds don't need rigorous training to become adept service dogs — they're born for it. Although they work best as physical assistance dogs, they're also known to aid people diagnosed with anxiety and PTSD.
With their high levels of intellect and alertness, German shepherds can easily detect and prevent panic attacks. They can be your bodyguard as well, preventing others from making unwanted contact and warning you of intruders.
Poodle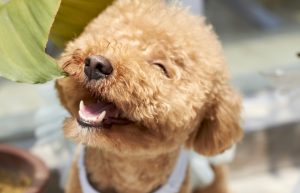 What dog breed can make you laugh in your saddest moments? One that can cheer you up by acting silly or giving you lots of love? It's the poodle!
Aside from their cheerful disposition, poodles are incredibly sharp and trainable. They excel in mobility and alert tasks. That said, they can quickly learn to recognize triggers and signs of flashbacks, helping their owners cope with their condition. 
Support Veterans in Need This Way
The companionship of a loving dog may not be enough for vets battling PTSD. They need to undergo psychotherapy sessions, counseling services, or perhaps even medication.
Unfortunately, many of them don't have access to these services simply because they don't have the financial means to shoulder their costs.
You can extend them your helping hand by donating any vehicle that you no longer need to us here at Veteran Car Donations. Such a donation will help not only our heroes with mental health issues but also those who are struggling with unemployment, poverty, service-connected disabilities, and homelessness.
We'll put your car up for auction, with the proceeds going to our veteran-focused nonprofit partners. These IRS-certified 501(c)(3) nonprofit organizations use the funding we give to provide their beneficiaries with free quality physical and mental health care, financial aid, housing assistance, employment opportunities, family support, educational scholarships, and many other benefits.
Your act of charity will also benefit you since it will entitle you to receive the maximum tax deduction in the next tax season. Additionally, we'll haul your vehicle away at no cost to you anywhere in the United States.
Aside from those material rewards, you'll find awesome satisfaction in knowing that your act of charity will be used to help improve the living conditions of the suffering veterans in your community.
We accept almost all types of vehicles regardless of their age or condition.
For more details on our vehicle donation program, including our hassle-free donation process, visit our FAQs page. Feel free to call us anytime through our toll-free hotline at 877-594-5822 or leave us a message here if you have any questions or concerns.
Thank Our Heroes for Their Service Today!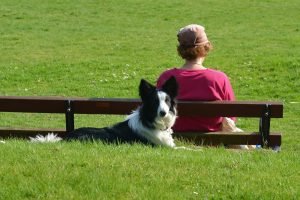 It only takes a couple of minutes and an unwanted vehicle to make a difference in the lives of the men and women who bravely risked their lives for us. Call Veteran Car Donations at 877-594-5822 or fill out our secure online donation form to help start rebuilding their lives now!