May 12, 2021
Why These Service Dogs Are Essential Partners in Saving Lives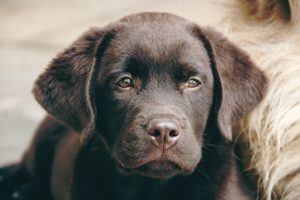 Dogs are considered man's best friends because of their intelligence and loyalty to their masters. That is why dogs are also considered by the military as key partners in protecting innocent civilians from harm.
Over 1,600 military dogs are currently deployed in various branches of the military. They undergo special training and perform key functions such as explosives detection, search and rescue, combat tracking, and drug detection.
Like soldiers, these military dogs also put their lives on the line to fulfill their missions. They work hard during their training before putting their skills into practice to save lives. At the height of emergencies, rescue dogs are at the forefront of rescue efforts. In wartime, these hero dogs are at the front lines in the company of combat troops, facing danger head-on.
The 6 Dog Breeds Used in the Military
Like people, dogs have different personalities. Some breeds are preferred by the military because of their specific characteristics. Here are 6 dog breeds used in the military:
German shepherd
This breed is a superstar among military and law enforcement dogs because of their natural build, strength, and agility. They are highly trainable and not overly aggressive, remaining calm even in tense situations.
Belgian Malinois
Similar to the German shepherd in build and temperament, Belgian Malinois are loyal and dependable dogs. In war situations, these dogs are preferred because they are slightly more compact than German shepherds.
Labradors
These dogs not only make excellent pets, but they are also one of the top breeds of military dogs because of their strong sense of smell. After training, they are often deployed in explosives detection or search and rescue missions. Countless military Labradors have found missing people and saved lives in the process.
Doberman Pinscher
Preferred by civilians as guard dogs for their intelligence, alertness, and trainability, Doberman Pinschers are used in the military for scouting and patrol missions. They have been on the front lines since World War II.
Boxers
Boxers performed multiple roles during World War II. They worked as messenger dogs and scouts or patrol dogs because of their alertness, strength, and agility. The military still trains boxers for active service to this day.
Alaskan Malamutes and Huskies
In snow-covered areas, Alaskan Malamutes and Huskies are trained as service dogs to help in rescue missions and patrols.
An Easy Way to Provide Hope and Relief to Needy Veterans
Dogs are loyal and dependable companions not only of active-duty service members but also of veterans, particularly those suffering from service-connected disabilities such as loss of sight and mobility.
However, more assistance is needed by handicapped former service members as well as those who are homeless and plagued with chronic unemployment and illness, including mental health conditions. Thousands of these veterans are living miserable lives.
You can help provide hope and relief to our nation's heroes — those men and women who endured enormous sacrifices and risked their lives on the battlefield to shield all of us from harm. If you have an old and unwanted car that you wish to get rid of, that's all you need to extend them valuable support. Simply donate that vehicle to us at Veteran Car Donations.
Through our nationwide vehicle donations drive, we collect vehicles from all over the country to generate funds to support veterans in need. We auction off donated vehicles and use the proceeds to support the life-enhancement programs of reputable veteran nonprofit organizations that we are in partnership with. These IRS-approved 501(c)(3) nonprofits use the money to provide struggling veterans and their families with free quality health care, financial aid, housing assistance, employment opportunities, family support, educational scholarships, psychotherapy services, and many other benefits.
Don't worry about the condition of the car you wish to donate. We will pick up your car through a licensed towing firm and even pick up the tab for the transport so you don't have to spend a dime.
We'll also send you the 100% tax-deductible sales receipt of your donated car a few days after its sale.  You can use this receipt to claim the maximum tax deduction when you file your itemized federal tax return in the next tax season.
Aside from the material rewards in store for you as our donor, you'll also be privileged to enjoy a most satisfying donating experience, knowing that your act of charity will help transform the lives of our nation's heroes.
We take almost all types of vehicles, including those that are barely running and with damaged parts. As long as the car you're donating is not stolen or abandoned, we wouldn't have a problem in accepting it.
If you still have questions, feel free to check out our FAQs page or write to us here. We will be more than happy to address all your concerns.
Touch Lives of Our Heroes Today!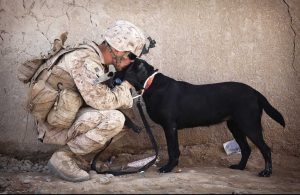 Just as military dogs provide support to our soldiers and veterans, you can also do your part in helping the suffering and neglected former service members in your area. Your vehicle donation will surely touch their lives. Call Veteran Car Donations at 877-594-5822 or fill out our online donation form right now!