December 17, 2018
6 Ideas for Quality Family Time During the Holiday Season
It's that time of the year again when almost everyone we know is caught up in a hectic whirlwind of activities. Coming up with 6 ideas for quality family time during the holiday season is easy. However, with our busy schedule at this time of the year, it would take a whole lot of willpower to turn those ideas into concrete action.
This isn't anything new. With all the holidays to take, parties to attend, and presents to buy, what is supposed to be the season to be merry for the whole family could potentially be otherwise if you won't be able to find time to bond with your loved ones.
How to Spend Quality Time with Your Family During the Holidays?
Did you know that for some folks out there, the holiday season can be one of the most stressful events in their life? If you're stressed out, the best way to recharge and refuel for the days ahead is to be with the people you love.
Perhaps during last year's holidays, you spectacularly failed in your attempts to turn the occasion into "the season to be jolly" with your family. Don't worry though. This year, you can turn things around with these ideas on how you can spend some quality time with the people you love. Check these out:
Go out and play!
Round the kids up, get out of your house, and do something fun outdoors! If you live in a snowy region, you can choose to go sledding or ice fishing, have a snowball fight, make a snow angel family, or build a snowman or a snow fort!
Make homemade holiday cards!
Go to the nearest store and have the kids pick out the materials you need to make homemade holiday cards together. This will give you one-on-one time with the children while you use rubber stamps or paint the cards together. Plus, you can be sure that grandpa and grandma will love to receive these treats!
Watch movies together!
You can never go wrong with a good holiday-themed movie and giant buckets of buttery popcorn.
Holiday baking!
Need a little help in the kitchen? Why don't you round up the kids and let them be your little helpers! Extend your holiday fun by baking cookies or gingerbread houses with your loved ones!
Wrap presents with the kids!
Why not start a family tradition of wrapping gifts for grandparents, aunts, uncles, and friends this year? While busily wrapping each present, you'll get a chance to strike meaningful conversations with them. This special time spent with the kids is something they'll never forget.
Do a good deed together!
Since December is the season of giving, it's always an awesome idea to get the whole family involved in helping the needy. Introduce the concept of charitable giving to your kids by asking them to donate their toys or clothes to a charity.
If you have a car that you no longer want or need, you can choose to donate it to Veteran Car Donations to give the struggling veterans in your area a second chance in life. They are the former members of our military who face a bleak holiday with their families as they continue to suffer from their service-connected disabilities, physical and mental health problems, inability to find jobs, and homelessness due to poverty and lack of support.
We will auction off your donated vehicle and use the proceeds to help our charity partners in providing them with mortgage-free and specially adapted homes, free physical and mental health care services, educational scholarships, career development, employment opportunities, and many other benefits.
For your charitable contribution, you, too, will receive holiday gifts from us, including the highest possible tax deduction after your donated vehicle is sold at auction.
To know more about our car donation program, feel free to visit our FAQs page. For inquiries, you can call our toll-free 24/7 hotline 877-594-5822 or send us a message online.
You can donate to Veteran Car Donations by either calling us or filling out our online donation form. We accept vehicle donations wherever you are in the United States since we have car donation programs in all 50 states.
Family is Important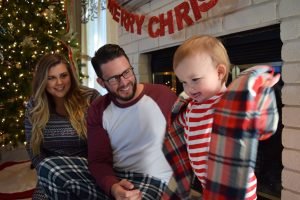 They say that family is forever, but the time we get to spend with them isn't. We need to realize that even when our schedules become impossibly packed with activities during the holiday season, we need to enjoy the company of our loved ones while we still can. The only way to effectively create strong bonds, love, and connections with our families is to spend quality time with them.
Give Our Vets Something to be Thankful for this Christmas
As you spend quality time with your family, spare a thought for the impoverished veterans and their families in your community. Call us at 877-594-5822 and give them something to be thankful for this Christmas with your car donation!