April 1, 2022
It's the Best Day for All Your Pranks and Mischief!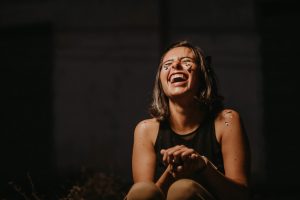 Many people consider April Fools' Day on April 1st as one of the most jovial days of the year. In many countries, the special day is traditionally celebrated with jokes or pranks on others. People usually end each hoax or prank with a yell of "April fools!" to clue in the victim about the reason for the practical joke on them.
Though we've been celebrating April Fools' Day for hundreds of years now, its true origins remain unknown. One popular theory is that the custom began in France with the Edict of Roussillon in 1564. That was the time when King Charles IX decided that New Year's Day would no longer start on Christmas, Easter, or any other day of the year as observed in various regions of France at that time but rather on January 1st. Those who didn't follow and still celebrated New Year's Day on its old date were dubbed as "April fools."
April Fools' Day celebrations around the world have one thing in common: an excuse to make someone play the fool. To get a better perspective of April Fools' Day, Veteran Car Donations presents six fascinating facts about this prank-centric holiday:
An April Fools' tradition observed in the United Kingdom is that jokes and pranks strictly stop at noon on April 1st. However, no explanation is known as to why the tradition needs to end at noon.
April Fools is known as Poisson d'Avril in France. The French popularly use paper fish on April Fools' Day to play an April Fools' joke. It entails taping a paper fish to the backs of as many adults as possible and then yelling "Poisson d'Avril! (April Fish! ).
In ancient times, Romans celebrated a religious festival called Hilaria, which was dedicated to the goddess Cybele. It had some similarities with modern April Fools' Day celebrations.
One belief on the origins of April Fools' Day is that it was linked to the vernal equinox since Mother Nature played tricks on people with the changing weather.
For decades, businesses have been using April Fools' Day pranks and jokes to increase their brand and product awareness, taking advantage of the humor accompanying the celebration.
April Fools' Day is celebrated for over two days in Scotland. The second day, called Taily Day, is specifically dedicated to buttocks-related pranks.
Turn Your Extra Car Into a Source of Hope for Our Suffering Veterans
Even on April Fools' Day, it's hard to laugh or even crack a smile when you're living a life filled with heavy burdens. Many of our former service members neither have the time nor the inclination to play pranks on others or joke around. They are those who struggle with homelessness amid extreme poverty, disabilities, unemployment, and health concerns, including mental issues.
You can give them the help they desperately need by partnering with us at Veteran Car Donations. Simply donate to us any vehicle you no longer need so we can turn it into a powerful source of hope for our suffering heroes.
We'll auction off your donated vehicle and use the proceeds to help fund the life improvement programs of our veteran-focused charity partners. These IRS-approved 501(c)(3) nonprofits cater to disadvantaged and neglected veterans.
Don't worry, you won't be going home empty-handed after making your donation. You'll receive valuable rewards, including getting entitled to receive the maximum tax deduction in the next tax season. You'll also benefit from the free professional pickup and towing service that we will provide you wherever you're making your donation in the country.
However, the best reward you'll get is not a material thing. It's the priceless joy and satisfaction you'll feel, knowing that your donation will be used to give our honorable veterans the decent and dignified life that they fully deserve.
You can donate almost any type of vehicle out there. We don't care if it's in good condition, damaged, or if it's not even working anymore.
For information on our quick and simple vehicle donation process, tax deductions, and other relevant details, visit our FAQs page. You can also call us through our 24/7 toll-free hotline at 877-594-5822 or send us a message here for your questions or inquiries.
Bring Smiles to Our Heroes' Faces Today!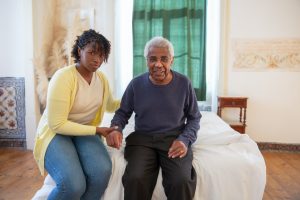 Give back to our nation's heroes by partnering with us at Veteran Car Donations. On April Fools' Day, use your unwanted car to bring smiles to the faces of the struggling veterans and their families in your area. Donate it to Veteran Car Donations by calling 877-594-5822 or filling out our secure online donation form now!