February 2, 2022
Will Phil See His Shadow on February 2nd?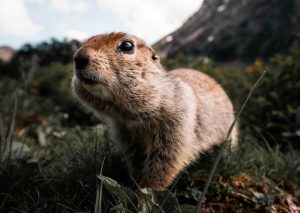 On February 2nd, 1887, the first Groundhog Day took place in Punxsutawney, Pennsylvania. The original idea for what has since become a yearly tradition for the small borough of Punxsutawney came from an editor of a local newspaper at the time named Clymer Freas.
He convinced a group of businessmen and avid groundhog hunters — who would later form the  Punxsutawney Groundhog Club — with the idea of trekking to a place called Gobbler's Knob to see a groundhog and his shadow.
According to superstition, if a groundhog comes out of its burrow on February 2nd and sees its shadow, it means a few more weeks of winter weather. If it doesn't, it means that winter will soon be over.
Since then, thousands of spectators have been attending Groundhog Day on Gobbler's Knob in Punxsutawney. Moreover, the observance has spread across the United States.
Get to know more about this unique observance centered on a "weather-predicting" rodent. Veteran Car Donations presents six interesting facts about Groundhog Day:
The official weather-predicting groundhog is named Punxsutawney Phil, according to members of the Punxsutawney Groundhog Club. However, other towns in North America have also created their own weather-predicting rodents.
The yearly festivities in the borough of Punxsutawney during Groundhog Day are presided by members of the Punxsutawney Groundhog Club called The Inner Circle.
The 1993 film Groundhog Day starring Bill Murray caused attendance at Punxsutawney to skyrocket.
The full moniker of Phil is "Punxsutawney Phil, Seer of Seers, Sage of Sages, Prognosticator of Prognosticators, and Weather Prophet Extraordinary."
The concept about shadows and predictions came from Germany, specifically from a holiday there called Candlemas.
Comparing Phil's predictions from official climate data over the past 10 years, the National Oceanic and Atmospheric Administration (NOAA) found out that the groundhog has been proven correct 50% of the time on average about either the end or continuation of winter.
Turn Your Old Ride into a Vehicle of Hope for Our Veterans
Unlike groundhogs, we humans can't burrow underground to get away from whatever problems we're struggling with. We all have to deal with whatever challenges that come our way no matter how tough they may be.
Those who face tremendous difficulties in life include many of our veterans. They are our former servicemen and servicewomen who are grappling with chronic unemployment, homelessness, service-connected disabilities, as well as physical and mental health woes. It's heartbreaking to think that these veterans are living miserable lives despite the great sacrifices and honorable service they've done for our country, which rightfully earned them the tag as our nation's heroes.
If you feel compassion for them, extend them a helping hand. All you have to do is donate any vehicle you no longer need to us at Veteran Car Donations. We'll place your auto donation up for auction, with the proceeds going directly to our veteran-focused charity partners.
These IRS-certified 501(c)(3) nonprofit organizations cater to underprivileged veterans, providing them and their families with free quality health care, financial aid, housing assistance, employment opportunities, family support, educational scholarships, psychotherapy services, and many other benefits.
You will also benefit from your charitable contribution since we'll quickly haul your car away at a date, time, and place of your preference at absolutely no cost to you. You'll also get to enjoy our quick and convenient donation process where you don't have to do any paperwork.
On top of that, your gift will entitle you to receive the maximum tax deduction in the next tax season.
Aside from those material rewards, you'll find awesome satisfaction in knowing that your act of charity will be used to help improve the living conditions of the suffering veterans in your community.
We're also delighted to tell you that, unlike most car donation programs, we accept pretty much all sorts of vehicles. We're not even picky when it comes to their age or condition. Moreover, we can collect your vehicle anywhere in the country since we operate in all 50 states plus the District of Columbia.
If you have any questions or concerns, feel free to call us through our 24/7 toll-free hotline at 877-594-5822 or you may send us a message here. Check out our FAQs page for more information on our donation program.
Reach Out to Our Hurting Heroes Today!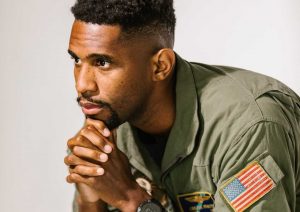 Partner up with us at Veteran Car Donations and make a difference in the lives of our nation's heroes. Let them know how much you truly appreciate the invaluable service that they've done for our country. Call Veteran Car Donations at 877-594-5822 or fill out our secure online donation form now!