February 1, 2022
Time to Honor Distinguished Black Americans This February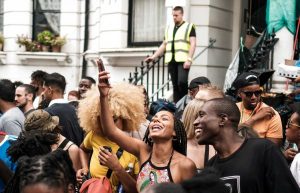 This February is African-American History Month, also popularly known as Black History Month. This month-long observance is dedicated to celebrating the culture of African Americans, their achievements, and the contributions they made in making the United States the great nation that it is today.
From the enslaved individuals first brought in from Africa in the early 17th century to the African Americans living in our country today, African-American History Month honors every distinguished individual belonging to the African American ethnicity from all periods of U.S. history.
They include notable figures such as Dr. Martin Luther King, Jr. who fought against racial inequality for Blacks; Mae Jemison, the first female African American astronaut to go to space; and Barack Obama, the first Black president of the United States.
In observance of African-American History Month this February, Veteran Car Donations presents six ways of meaningfully celebrating the event.
Support African American-owned businesses.
It's not uncommon for African American business owners to face institutional racism when it comes to business. Show your support to them by becoming their customer or by promoting their goods or services to your social circle.
Attend a forum about racial equity and equality.
If there's a scheduled forum in your area about racial equality and equity, make sure to attend it. If there's none, try to find a nonprofit organization that would be willing to hold one in your city.
Donate to a nonprofit that supports the Black community.
Make a monetary donation to a Black support group that campaigns against racism and police brutality and seeks justice on behalf of the African American community.
Research about the Black culture.
Know more about African American culture by researching about it. Learn what you can about African American festivals, food, music, and traditions.
Read books written by African American authors.
Read award-winning literary works of Black authors such as Mildred Taylor, Toni Morrison, Alain Mabanckou, and more.
Watch documentaries about African Americans.
There are a lot of documentaries that offer rich insights into the society and culture of African Americans. Celebrate African-American History Month by watching top documentary films like "The African Americans: Many Rivers To Cross" and "Freedom Riders."
Celebrate African American History Month By Reaching Out to Our Veterans
Did you know that as of 2019,  there were 2.15 million African American veterans in the United States, representing 12% of our total veteran population?
What better way to celebrate African-American History Month than by supporting our veterans, especially since a considerable number of them belong to the African American ethnicity?
Many of these vets are living miserable lives. Some are unable to find decent jobs to support themselves and their families. Some are suffering from service-connected disabilities and illnesses, including mental health disorders. Some others are out there on our streets and sidewalks, homeless and forced to beg for money and food from passersby just to survive.
It's ironic and heartbreaking that their lives have turned out this way after all the sacrifices they made while serving our nation.
You can help them turn their lives around. All you have to do is donate any old and unwanted vehicle you have to Veteran Car Donations. By auctioning off that vehicle, we'll convert it into a life-transforming instrument for the destitute vets in your area.
The proceeds from the sale of your auto donation will go directly to our veteran-focused nonprofit partners. Like us, they are also committed to improving the living conditions of our former service members.
The funding will help our charity partners serve more deserving veterans, providing them with free access to quality health care, counseling and psychotherapy, job opportunities, housing assistance, financial aid, scholarships, family support, and many other essential services.
To show you our gratitude for your charitable contribution, we'll send you by mail the 100% tax-deductible sales receipt of your car within days after its sale. This will entitle you to receive the maximum tax deduction based on your vehicle's selling price or value.
We'll also be hauling your vehicle away without charging you a single dollar. We offer this free towing service to our donors in all parts of the country, which means we can collect your vehicle wherever you had it parked or stored within the United States.
Best of all, you'll experience the great joy and satisfaction of knowing that you're doing something that can transform the lives of the suffering veterans in your area.
We accept almost all types of vehicles, including those that are damaged and no longer running.
For more information regarding our donation program, including our quick and hassle-free donation process, head over to our FAQs page. If you have any questions or concerns, feel free to reach us anytime through our toll-free hotline at 877-594-5822. You may also leave us a message here.
Today, Show Our Heroes That They Haven't Been Forgotten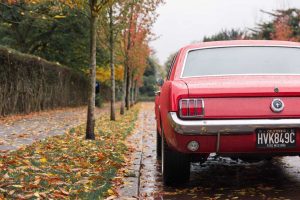 Celebrate African-American History Month by touching the hearts of our former servicemen and servicewomen. By donating your used car to us, you'll be giving them great opportunities to live the decent and dignified life that they fully deserve. Call Veteran Car Donations at 877-594-5822 or fill out our online donation form now!